Grants for Political Science Students
College Costing Too Much?
Political science is the study of how power works in human society: the nature of power, who has it, how it is used, and what its effects are. It includes studying what causes periods of war and peace, what ethical problems arise from the exercise of power, how changing power dynamics result in social change, and similar topics. You'll become an expert in political systems.
Political science lies midway between philosophy and practical politics, and as a major you'll do much critical reading and produce a great deal of analytical writing. You'll take classes in government, politics, history, and take in some economics along the way. Given the applicability of political science to international relations, you'll have opportunities to study abroad.
The major is a natural route to careers with government at the federal, state, or local level, or in organizations like international nonprofits, opinion polling companies, and lobbyists' groups.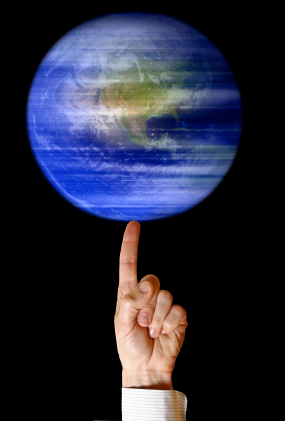 Federal Grants
National Science Foundation
The National Science Foundation (NSF) has several different avenues for funding research in political science. The Directorate for Social, Behavioral & Economic Sciences hands out SBE Doctoral Dissertation Research Improvement Grants to doctoral candidates, providing detailed information on budget instructions, contacts at the NSF, and documentation on updates to the merit review process.
As the submitter of the grant application, you'll need to master these details, and advice from a faculty member who is familiar with the agency will prove very helpful.
The NSF's Division of Social and Economic Sciences also provides grant funding for research that enhances knowledge of citizenship, government, and politics. Past proposals that were accepted include studies of electoral choice in campaigns and elections, regime change, and political tolerance. You'll be able to find other political science grant opportunities on the NSF website.
Grants From Universities
Yale University
Yale University's MacMillan Center offers research grants through the Georg Walter Leitner Program in International and Comparative Political Economy. The grants are intended for both undergraduates and graduate students who are working on topics in political economy. Some grants support dissertation research, others support training for graduate students to expand their knowledge of the field, and there are even travel fellowships especially for undergraduates.
Grant amounts range from $500 to $5,000, and there is a Leitner grant contact given on the website.
City University of New York
City University of New York (CUNY)'s Ralph Bunche Institute for International Studies offers three research fellowships:
The Ralph Bunche Dissertation Fellowship Award, for dissertation research into topics that interested Bunche (such as international politics, African and Middle Eastern affairs, and the United Nations and multilateralism).
The John H. E. Fried Memorial Fellowships in International Human Rights.
The George D. Schwab Fellowships in American Foreign Policy.
Private Organizations
Note that these are excellent examples of places a political science major might expect to find work.
The Dirksen Congressional Center
The Dirksen Congressional Center funds the Robert H. Michel Special Project Grants, given for projects that enlarge the public's understanding of the federal legislature and how it works. For example, political science majors can request funding for proposed publications or conferences of congressional scholars. Awards usually range from $2,500 to $5,000 in amount, and you may e-mail your proposal to the contact listed on the website.
The Harry S. Truman Library Institute for National and International Affairs
The Harry S. Truman Library Institute for National and International Affairs offers grants twice each year for graduate students and post-doctoral scholars to use the library's collections in research projects. The projects should involve public policy or foreign policy and, of course, require access to the Truman papers for completion. Grants range up to $2,500, and you may receive two grants in any given five-year period.
Amnesty International USA
Amnesty International USA (AIUSA) has a page of information on its grants and awards, including the Ladis Kristof Memorial Fellowship for Organizing and Activism. The Kristof Fellowship goes to an student activist for outstanding work in promoting human rights, and includes eight weeks of resident work with an AIUSA Regional Field Organizer in one of AIUSA's six main offices. This is a very good chance to build your resume and make professional contacts.
American Political Science Association
American Political Science Association (APSA) links political scientists to resources for study, maintaining a page of information on grant and fellowship funding. Here are two examples of help made available by APSA:
The Warren E. Miller Fellowship in Electoral Politics, which pays for scholars studying national and comparative electoral politics to work in residence. This award is suited to advanced graduate students.
The Paul A. Volcker Endowment for Public Service Research and Education, which goes to doctoral students doing research on how public administration issues affect governance. Applicants must have defended their dissertation proposals successfully. Grants average about $3,000.
Subjects
Browse Grants
Academic
Government
More Educational Resources