Home > Grants > Government Grants
Government Grants
Obtain the Funds You Need Today!
Both the federal government and the governments of individual states offer a wide variety of student grants. The cost of postsecondary education has risen, making financial aid a necessary incentive for encouraging American students to take advantage of higher education opportunities.
Federal Grants
There are currently four main types of student grants available directly from the U. S. Department of Education (USDOE), and they focus on helping students who have financial need. The first step in obtaining any of them is to complete the personal financial profile known as the Free Application for Federal Student Aid (FAFSA), which is used by many financial aid providers other than the government to determine your eligibility.
The annual period for filing your FAFSA for the purpose of a federal grant runs from January 1 to June 30 every year.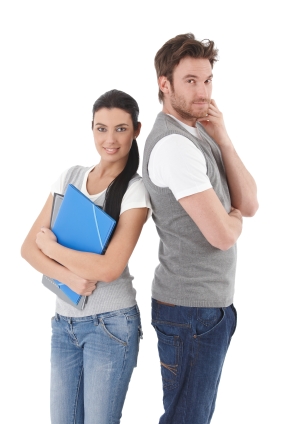 Eligibility Guidelines
These basic criteria, like the FAFSA, apply to most forms of federal student aid. Here is the current list of what you must do, once you pass screening for financial need:
Have a valid Social Security number
Be a U. S. citizen or an eligible noncitizen
Have a high school diploma or accepted equivalent
Register with Selective Service, if required
Guarantee you neither owe a refund or have defaulted on payments for any federal financial aid, and
Be currently enrolled or accepted at a school.
Pell Grant
Pell Grants account for most of the grant money handed out by USDOE, since they go to undergraduates who do not yet have degrees (with the occasional exception of teachers in training) and are given for the four years needed to earn most degrees. The maximum amount of the Pell may change each year, so you will need to verify the current amount, but for the 2013-2014 academic year that amount is $5,645 (up from $5,550).
Depending on your financial situation, you may receive all or part of the maximum in any given year, but that percentage of the Pell maximum that you do not receive in that year remains available to you as part of your lifetime limit (explained here).
Federal Supplemental Educational Opportunity Grant
Federal Supplemental Educational Opportunity Grants (FSEOG) are so named because they go to very low-income Pell Grant recipients. Each participating school has a set amount of funding to distribute, so it is very important that you submit your FAFSA as early as possible each year because the distribution will not hold all applications to determine which show the greatest need. Rather, the money starts going out immediately.
The amount given in each FSEOG varies between $100 and $4,000, based on how your need is ranked, available funds, and the amount of your other financial aid.
Federal Grants For Teachers And Military Children
There are special grants for two particular groups of students, those studying to be teachers and children of members of the armed forces who perished in Iraq or Afghanistan.
The Teacher Education Assistance for College and Higher Education (TEACH) Grant provides as much as $4,000 a year to students who are enrolled in a program 4of teacher training. In exchange for the money, you must teach after graduation, fulfilling the following three requirements.
You will be teaching a subject in which there is a dearth of teachers, such as mathematics, science, or bilingual education. You will teach low-income children at either elementary or secondary level in a school or educational service agency. Finally, you must finish at least four academic years of teaching, or the grant money converts to a Direct Unsubsidized Loan, thus necessitating repayment.
The financial criteria for the Iraq and Afghanistan Service Grant differ slightly from the need-based grants, because usually your Expected Family Contribution (or EFC, calculated from your FAFSA) is the overriding factor in determining eligibility. But for the Service grants, if your EFC disqualifies you from receiving a Pell grant you would otherwise qualify for, you may still receive a Service grant.
There are two addition personal criteria you must meet:
Your parent or guardian must have served in the American military forces and died after September 11, 2001 during active service in Iraq or Afghanistan, and
You were under 24 years of age or enrolled in college at the time of the death.
The Service grant has the same maximum as the Pell grant, but cannot award you more than your total educational cost when combined with your other financial aid.
Federal Grants For Study In Particular Fields
You will find that many federal agencies hand out grants supporting the STEM fields (science, technology, engineering, and mathematics). Most of these grants underwrite research projects in colleges and universities, which pass some of the grant funding on to students (often in the form of fellowships).
Examples of such grants are found in the U. S. Department of Agriculture (USDA)'s Agriculture and Food Research Initiative (AFRI) program. One AFRI is called the Sustainable Bioenergy program, which will spur development of a regional transport system for biofuel. Another AFRI grant program that works directly with schools is named Agriculture and Natural Resources Science for Climate Variability and Change, and it addresses the adaptation of current agriculture to future climate.
Examples of other government agencies known for distributing grants are the National Oceanic and Atmospheric Administration (check their Office of Education), the National Science Foundation (search the Funding Opportunity database), and the National Aeronautics and Space Administration's Space Grant program.
You can learn more about federal grants here.
State Grants
Every state offers some form of higher education grant to support its students. Some states require that you attend a college in-state, and others permit residents of that state to take their grants to colleges elsewhere. Here is an overview of the grants found in the state of Maryland, which serves as a typical example of what most states can be expected to provide.
How State Grants Work In Maryland
The Maryland Higher Education Commission is the state agency charged with handing out student grants. You can choose one of the following options:
The Howard P. Rawlings Guaranteed Access Grant goes to high school seniors planning to attend college. You and your parents must live in Maryland, enroll as a full-time college student, demonstrate financial need, and have a GPA of at least 2.5.
The Howard P. Rawlings Educational Assistance Grant is for full-time undergraduates, and it is strictly need-based. Students are awarded grants based on their Expected Family Contribution amounts, lowest first, until funding is exhausted.
The Part-Time Grant is given to students enrolled part-time in a degree program or to students enrolled in both a local high school and a local college.
The Workforce Shortage Student Assistance Grant supports those who are training to enter certain fields after graduation, like human services, teaching, physical and occupational therapy, or social work.
Find out more about state grants here.
Subjects
Browse Grants
Academic
Government
More Educational Resources