Cosmetology Grants
Free Money Always Looks Good
There are as many different types of college grant programs, as there are college students. There are need-based grants and merit-based grants; career specific grants and student specific grants. The opportunities for finding the necessary funds for college are only limited to the determination, and the imagination, of the college-bound student.
For students interested in pursuing cosmetology as a career, there are a variety of grant programs that can help meet the rising costs of tuition in both community colleges and vocational schools. Often, cosmetology students can find grants that are specifically dedicated to their chosen career path. The trick is in knowing where to look.
Career Opportunities
Cosmetology continues to attract students as a career opportunity. While it is a competitive field, it is also a profession in which the self motivating, hard working, individual can carve out a lucrative career. The abundance of hair salons, beauty salons and day spas attest to the vitality of the profession as a career choice. But as with any professional career, significant schooling and training is necessary. Most states require cosmetologists to be certified, and the way to that certification is through college or vocational school.
Students pursuing cosmetology as a career path will find that there are many grant programs in place to help them achieve their goals. Grants are available from a variety of sources, including the Federal and state governments, colleges and vocational schools and professional associations.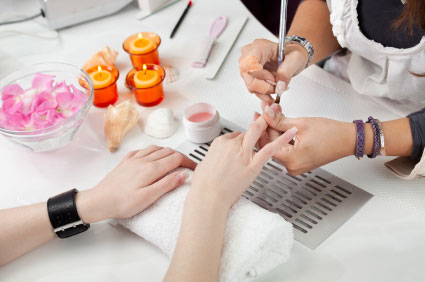 Federal and State Government Grants
All students looking for grant money to help defray the costs of their college tuition should begin by looking into any government programs for which they may be eligible. The Federal government provides a number of financial aid opportunities for students pursuing a college education, including low-interest loans and grants. Cosmetology students may be interested in the two following government grant programs:
The Federal Pell Grant – This is the most popular of all government financial aid programs. The Pell grant is designed to help low income students afford the costs of a college education. The grant is open to all college-bound students who meet the minimum income requirements. Final award amounts are based on financial need, total cost of attendance and full or part time enrollment status. The maximum award amount is $5,500
The Federal Supplemental Educational Opportunity Grant – The FSEOG is available to low income undergraduate students who have qualified for the Federal Pell grant, but still have an excess of unmet need. Award amounts range from $100 to $4000, depending on the student's financial need and the availability of funds. The FSEOG is strictly first come first served, so it is important to apply early.
In addition to the Federal grant programs, many state and local governments offer grant opportunities for students looking to attend college or trade school as a pathway to a career. Each state will have different financial aid programs, and students are encouraged to visit the dedicated website of their state's Department of Education for specific details. Some examples of the types of programs that may be available from your state include:
Students applying for any Federal or state-based grants must first fill out and submit the Free Application for Federal Student Aid , or FAFSA, before being considered eligible for any award money.
School Supported Grants
Many cosmetology schools sponsor a variety of grant programs for students who may otherwise not be able to afford their tuition costs. Programs supported by beauty colleges and vocational schools are generally need-based, though grant awards may also be decided by academic achievement. Some of the more notable cosmetology schools that offer financial aid programs for their students include:
The Avalon School of Cosmetology has a dedicated in-house financial aid department that helps match students to applicable grants and scholarships. Prospective students are encouraged to contact Avalon's financial aid department directly through their website.
Empire Beauty Schools have campuses in 21 states. Empire's financial aid department helps students apply for both Federally funded and privately supported grants. Empire Beauty Schools are also partners in the American Cosmetology Education Grant Program.
Walla Walla Community College in Washington state offers a variety of grants and scholarships through its Cosmetology department. Students have access to both Federal and school sponsored grant programs.
Grants from Professional Organizations
Businesses and professional associations often support grant programs as a way to encourage students to enter into certain professions. Cosmetology students can find a variety of grant programs being sponsored by corporations and businesses with close ties to the beauty industry. Likewise, associations of cosmetologists and beauty schools often provide funding to help deserving students find the resources they need to complete their education.
When looking for education grants dedicated to the study of cosmetology, students should consider programs that may be sponsored by national and international corporations, as well as as professional organizations allied with the beauty industry. The following examples will give cosmetology students an idea of the kind of programs that are available from the business community.
Cosmetology can offer students a lucrative, and exciting, career. Certified cosmetologists can find themselves working in local beauty salons, day spas, and television and film production. A career in cosmetology begins with the proper education, and that education can begin when students take advantage of the grants and scholarships that are in place to help them realize their professional ambitions.
Subjects
Browse Grants
Academic
Government
More Educational Resources