Combine All of Your Law School Loans
Take Charge of Your Finances
Law school is reputed for its skyrocketing tuition price tag. Just to give you an idea, tuition at the University of California – Berkeley's Boalt Hall and the Yale Law School runs just shy of a pretty cool $60,000 per year.
Carrying this significant of a financial burden, law students are generally expected to carry an assortment of student loans, from federal, state, and private sources. Most graduate students must take out multiple loans just to make ends meet while at school, and may still have leftover debt from their undergraduate career. Average student loan debt is certainly high enough, but the level of debt incurred by Law School students is often astounding and a daunting way to kick-start a career, no matter what the promise of salary.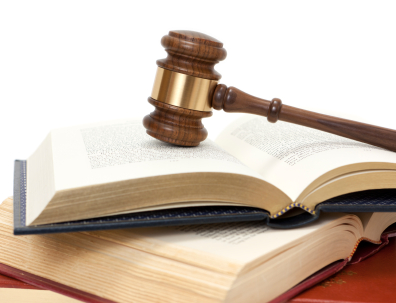 If you have made it through law school already, rest assured that the hardest part of your college career is over and done. Compared to the strain and pressures of legal terms, research papers, and essay exams, taking charge of your finances and dealing with the monetary repercussions of your education through your student loans should be easy.
Fortunately, there is a good selection of financial tools that may help you manage your budget when paying off your legal education. Start here by learning if loan consolidation is a good option for you on your journey to becoming debt-free post law school.
Will You Find a Job in Law After Graduation?
Law school graduates, you already know that you face an uphill battle. You work long hours on tough and engaging material while enduring poor pay for sometimes years just to climb all the way up the professional Law ladder. Perhaps that's why you went into the field in the first place, or perhaps it has come as a surprise to you, but regardless, job acquisition will be the challenge of a lifetime with the rewards to go along with it.
If you are fortunate enough to land a job in the Law field to begin with, you will be locked in place to eventually achieve the status and level of your early college student dreams. However, statistics show that increasing numbers of graduate students are unable to find the jobs for which they had initially planned. If this is you, know that your degree represents an achievement and skill-level that is highly sought after, and the right position is sure to open up with time and patience.
Law School Loans That Put You Through School
Law students may apply for any or all of a variety of different types of loans for the specific purposes of financing a law degree. You as a law school graduate may be in possession of one or more of the following loans:
Stafford Loans
Grad PLUS Loans
Private Law School Loans
Private Bar Exam Loans
Stafford and Grad PLUS Loans may both be consolidated under the Federal Family Education Loan Program (FFELP). This consolidation plan offered by the government will help organize your loans of this kind into one easy monthly payment stretched out over a lengthy term of repayment.
Private loans of any kind must be financed through a lender that offers a private consolidation loan program. See below for more information on consolidating a private, or alternative, loan that you may have acquired.
A number of student loan lenders offer specialized Law School loans to students who require extra funds to pay for their expensive law school tuition. Auxiliary Law school loans sometimes also include smaller loans designed to cover expenses associated with the Bar Exam.
Consolidate Private Law School Loans
Private law school loans, such as those from a major lender like Sallie Mae, may be consolidated with a private consolidation loan. These may vary in interest rates, repayment plans, origination fees, and other options unique to consolidation loans.
All private alternative consolidation loans require that you have good credit or borrow with a creditworthy co-borrower. A co-borrower in this case may be a trusted friend or family member who is comfortable entering into a financial contract with you.
If you are eligible to receive a consolidation loan from a private lender through your credit or somebody else's, be sure to take advantage of this opportunity to lower your monthly bills if it seems like a good option for your financial standing. Incentives for these loans are variable, but most lenders generously offer interest rate reductions for consecutive on-time payments and for opting for automatic payment deduction plans.
Consolidate Federal Law School Loans
The previously mentioned Federal Grad PLUS Loans and specially packaged lender-specific FFELP loans must be consolidated with a FFEL Consolidation Loan from the federal government. You may even be able to consolidate your loans online if you are internet savvy and want to do your loan management from the convenience of your own home.
FFELP Consolidation Loans are not as widely available as they once were, so shop lenders carefully and be aware of this as you search for special discounts and deals. These federal products give borrowers increased flexibility and more choices in contrast to the private consolidation loans. Incentives are few, but lenders have added lower cost flexible debt management options such as extended repayment programs.
Whether you are the owner of federal, private, or other loans from your legal studies degree, you should be able to find a consolidation option that suits your needs as you enter the job market and begin to make a name for yourself in the field of law.
Background Information
Loan Type
Discipline
Lenders
More Educational Resources