Epilepsy Scholarships
Win Awards for Your Academic Achievements
Students living with any disability face a great number of challenges, not the lest of which is successfully integrating into a traditional learning environment. For those with epilepsy, the different types of recurring seizures can make participating in a classroom experience difficult. But many epileptics persevere, facing these challenges head on to find success in both grade school and high school. After all that hard work, it seems more than unfair that they should then be defeated by the universal challenge facing all college-bound students – tuition costs.
Fortunately, there are a number of scholarship opportunities specifically dedicated to the financial needs of students with epilepsy. These programs have been designed to reward the hard work, and academic achievements, of students who are pursuing their higher education while coping with the symptoms of epilepsy.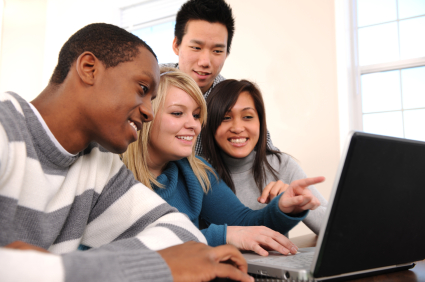 Disability Scholarships 101
Before pursuing any scholarship or grant program dedicated to the needs of students with disabilities, it is important to discuss general application requirements. All health related financial aid programs, whether they are targeting physical, emotional or learning disabilities, will require the applicant to present a comprehensive medical history. Students should be prepared to submit documentary evidence of their condition, with an emphasis on the degree of their disability. Scholarship review boards use this information, in conjunction with the student's academic history, to determine the recipients of any given award. Scholarships for students with epilepsy, or with any disability, are highly competitive, and not all applicants may be eligible to receive an award. Students with epilepsy who are pursuing a disability scholarship are encouraged to discuss their plans with their primary care physicians, and with any specialists who can provide the documentation they will need during the application process. They are also advised to be prepared to answer detailed, and sometimes intimate, questions about their disability.
Scholarships for Students with Epilepsy
Scholarships for students coping with epilepsy are typically supported by charitable foundations, advocacy groups, and corporations. Some may be tied to a specific school, or region of the country, while others may be general scholarships applicable at any accredited institute of higher education.
Students with epilepsy may find that locating suitable scholarship programs will be time consuming. We recommend beginning the search as early as possible, certainly no later than the student's junior year of high school. Begin by speaking with school counselors, doctors and local support groups. These can be rich sources of information on programs dedicated to supporting the needs of people with epilepsy. The internet, and the public library, are also prime sources of information on active scholarship programs designed to help students with epilepsy pursue their educational goals.
Regional Scholarships
Students with epilepsy who are searching for scholarships may find that a great number of programs are tied to specific schools or localities. Some may be supported by private endowments to a specific school, while others may be supported by regional advocacy groups and will require that the student be enrolled at any accredited state supported college or university.
The following are examples of regional, or college specific, scholarships for students with epilepsy.
These few examples illustrate the types of programs that are available to students at the state level. Students with epilepsy should begin their scholarship search close to home, by seeking out regional foundations dedicated to the rights and needs of people suffering from seizure disorders. In many cases, physicians, school counselors and epilepsy support groups can point students in the direction of these advocacy groups.
National Scholarships for Students with Epilepsy
After investigating the scholarship opportunities available at the regional level, students should begin to expand their search to include what may be available nationally. While there are more scholarship opportunities at the regional level, there are a number of notable national scholarship programs available to students with epilepsy. While these national scholarship programs generally offer higher payouts than their regional counterparts, students should keep in mind that the competition for these awards will be proportionately greater.
The following programs are indicative of the types of scholarships offered at the national level for students with epilepsy.
The Pfizer Epilepsy Scholarship is supported by a donation from Pfizer Pharmaceuticals, one of the largest pharmaceutical research and development corporations in the world. The Pfizer Epilepsy Scholarship provides 25 annual awards of $3000 each to college students who have been diagnosed with epilepsy. Applicants must be currently under a doctor's care, and must have an outstanding academic history. Students will be required to submit one essay, their high school transcripts, and two letters of recommendation. Interested students should request information and application forms from Pfizer Epilepsy Scholarship Award.
The UCB Family Epilepsy Scholarship Program provides financial assistance to students with epilepsy who are pursuing an undergraduate or graduate degree at an accredited US college or university. Applicants must be a high school graduate who has demonstrated a high level of academic achievement, as well as a history of community service. Award amounts vary according to college and course of study. The current maximum annual award allowance is $5000.
The Tony and Jan Viessman Memorial Scholarship is offered through the national offices of the Epilepsy Foundation. The program awards four $1000 scholarships per year to outstanding students who serve as positive role models for people with epilepsy. To be eligible, students must be enrolled in, or awaiting acceptance from, an accredited US college or university.
Students coping with the recurring seizures associated with epilepsy face many challenges, but finding the money to pay for college should not be one of them. Regional and national scholarships are available to students with epilepsy to help them fund their post-secondary education, and to realize their personal and professional goals.
Health Conditions
Browse Scholarships
Resources
More Educational Resources