Christian Scholarships
Looking For Faith-Based Funding?
Students searching for financial aid to pay for college often overlook an important source of valuable scholarships – their church. Many Christian denominations support a variety of scholarship programs, at both the national and regional level. Some of these programs are strictly limited to members of specific congregations, while others are open to all practicing members of a specific faith. These faith-based financial aid programs are often sponsored by Christian colleges or private endowments. In some cases scholarships may be funded and administered by local church foundations or faith-based civic groups. While much of the financial aid conversation is centered upon secular colleges, corporations and professional associations offering scholarships and grants, the opportunities offered by Christian colleges and foundations should not be overlooked.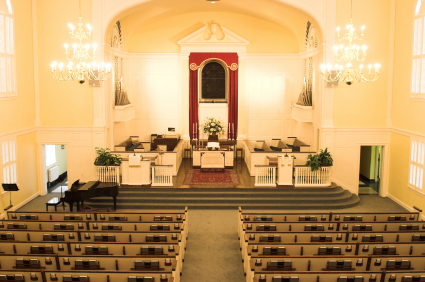 The FAFSA and Faith-Based Financial Aid
Christian colleges and seminaries use the same financial criteria to award scholarships and grants as their secular counterparts. This means that students planning to attend a faith-based school, regardless of denomination, will need to fill out and submit the Free Application For Federal Student Aid. The FAFSA, and the subsequent Student Aid Report it generates, is used to determine the level of financial aid a student is qualified to receive. While faith-based scholarships are awarded according to a variety of non-secular criteria, the FAFSA is still used to determine financial need and all students pursuing Christian Scholarships should make their FAFSA application a priority.
Scholarships from Christian Colleges and Universities
Many faith-based scholarships will be school specific, and therefore only available to students enrolled in the sponsoring Christian college or university. A large proportion of these scholarships will also be tied to specific studies, often targeting theology majors and students entering into missionary work. Others may be general study scholarships, or scholarships specific to student type, such as the dependents of practicing clergy. Due to the specificity of many of these scholarship programs, and to their limited nature, it should be understood that competition for these awards is fierce. Students should apply early for the best results.
The following examples of college specific Christian scholarships should give students an idea of the types of programs being offered by faith-based colleges and universities around the country.
National Christian Scholarships
In addition to the large number of valuable scholarship opportunities supported by individual Christian colleges and universities, a variety of faith-based organizations sponsor financial aid programs that are not necessarily linked to a particular school. These scholarships may be distinguished by denomination, or by area of study, and may be either merit-based or need-based. Interested students should begin their search for non-allied scholarships by speaking with their clergy and by contacting associations and organizations with close ties to their specific denomination or congregation.
The following programs are examples of the types of scholarships available from national and regional Christian organizations.
All college-bound students are looking for opportunities to supplement their college fund. Christian students, who are active members of their congregation, will find that there are a great number of faith-based scholarship programs dedicated to helping them achieve their college ambitions.
Religious
Browse Scholarships
Resources
More Educational Resources