Animation Scholarships
Cartoon and Illustrate Your Way to a Career
A career in animation opens up a world of possibilities. Professional animators work in film, television, commercial advertising and computer game design. Professional animators are highly trained, and must have an educational background that covers a diverse array of artistic disciplines. Students pursuing careers in animation will need to complete general coursework in graphics and computer design, as well as drawing and traditional illustration, film and photographic techniques.
Scholarships for students pursuing degrees and careers in animation are highly competitive, and students applying for an animation scholarship should be prepared to submit both their academic transcripts and a comprehensive portfolio of their artwork. Talent is the deciding factor in animation scholarships, and students should be prepared to have their work scrutinized by a board of professionals. Many scholarships for would be animators and other artists will also require the submission of one or more letters of recommendation from instructors or industry professionals.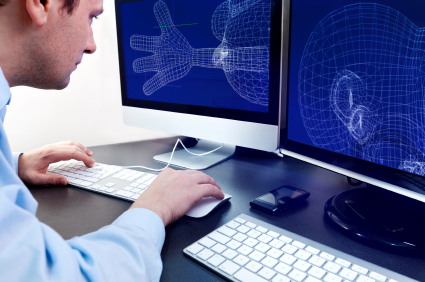 Scholarships for animation students may not have as a high a profile as those for athletics, science or mathematics, but they are out there. Talented animation students, who are prepared to do a little research, will find that there are a fair number of scholarship programs designed to help them achieve their educational and professional goals.
Scholarship Programs
Scholarships for students studying animation are typically sponsored by art schools, or by businesses and professional organizations that have significant ties with the animation field. These might include entertainment organizations, computer software manufacturers, or professional animation studios. Students looking for animation scholarships should begin by investigating the programs that are available at their art school or college. Art instructors and department heads may also be able to provide information on lucrative scholarship programs. As their search expands, students should begin to look to businesses and organizations with an interest in encouraging and supporting the next generation of professional animators.
The following examples of animation scholarships should give interested students a better idea of the types of programs from which they may benefit.
Students pursuing a career in animation have chosen an exciting and artistically rewarding profession. The increased use of animation and CGI in film, television and computer game design offers well trained animators a wealth of employment possibilities. In the past, scholarships for animation students have been scarce, but today there are a great number of scholarship opportunities that can help talented art students pursue their professional ambitions.
Arts and Humanities
Browse Scholarships
Resources
More Educational Resources