Grants for Undergraduate Students
See Why Grants are the Best Funding Source
According to financial advisers, parents should begin saving for college as soon as a child is born. Most State Governments have even set up managed savings accounts, called 529 savings plans, to help individuals set aside cash for future college expenses.
In reality, most Americans are missing in action when it comes to saving for college. The cost of higher education shows no signs of recession, so creative financing is the order of the day for would-be college students.
Most modern university students rely on some type of financial aid. In fact, college funding is often drawn from blended packages that incorporate grants, scholarships and student loans. Work-study opportunities also offset expenses for students who want to earn and learn.
Scholarships are tied to performance, so if you are an outstanding achiever in academics, sports or some other area, you might be able to land some free money that rewards your high-level skills. Student loans are valuable resources too, with low interest options available that don't always require formal credit checks. But borrowed money must be paid back – with interest, so cash-strapped students are best served by wide-ranging undergraduate grants.
Grants, by definition, are funds that have been set aside to get specific things done. Most grants are issued to institutions and other collective entities, rather than to individuals. Universities, for example, receive large grants from corporations and other benefactors, which they in turn apply to their educational programs. But college grants are also issued directly to students, to be applied to tuition and other education expenses. As you piece together your college financial aid portfolio, look for direct grants that go to work on your bills.
Funding sources vary for higher education grants. Federal and State Governments, as well as corporations and philanthropic organizations of all kinds administer generous direct grant programs that put cash into the hands of needy college students.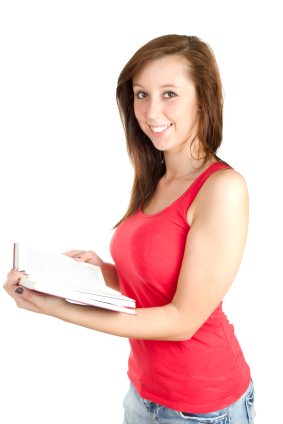 Federal Grant Opportunities
Pell Grants
The Federal Pell Grant program is the grandaddy of modern student aid. Through Pell, Uncle Sam puts his best foot forward, to help countless students reach for higher education every year. Like many grants, these are need-based funds that make their way into the hands of the most economically challenged students.
Like other federal aid, determining eligibility for Pell Grants starts with the Free Application for Federal Student Aid (FAFSA). The standardized request for financial aid compiles information about applicants and their families. Income, family size and parental assets are used to help determine each student's financial needs related to college. An important determination, called Expected Family Contribution (EFC), is drawn from submitted FAFSA information. The number provides a financial snapshot of each applicant's fiscal condition, which in turn influences the amounts and types of federal aid each student receives.
Pell awards are issued based on four specific criteria:
Anticipated expenses that go above and beyond a student's EFC
Tuition and education costs at each student's particular school
Status as a full- or part-time student
Enrollment for a full academic year
Congressional funding legislation determines annual Pell Grant maximum limits, so they do change periodically. Currently, Pell recipients are eligible for up to $5500 each year, and the grants are renewable for multiple years.
Federal Supplemental Educational Opportunity Grants (FSEOG)
Students exhibiting the greatest levels of economic need benefit from supplemental grants issued through the FSEOG program. Students that have an EFC of zero, as determined by FAFSA data, are targeted first for FSEOG money. As these undergraduate students' needs are satisfied, funds are granted to the next neediest groups of applicants, until funding for the program is exhausted.
Because FSEOG awards are issued on a first come first served basis, when you file your FAFSA matters. The annual federal deadline is June 30th, but the FAFSA can be submitted any time after the first of the year in which funds are needed. If you are counting on FSEOG money, file your FAFSA early to avoid disappointment.
ACG and SMART Grants
Academic Competitiveness Grants (ACG) are for undergraduate freshman and sophomores, while Science and Math Access to Retain Talent (SMART) Grants pick up the slack for juniors and seniors. Up to $1300 per student is awarded annually to qualified applicants who maintain rigorous academic standards in subject areas related to science, math, engineering and other technical fields.
TEACH Grants
Teacher Education Assistance for College and Higher Education Grants illustrate a type of financial aid known as 'grant for service'. The arrangement provides up to $4000 annually for qualified undergraduates who want to become teachers. In exchange for the generous free-money grant, each recipient is required to work as a teacher in an approved critical shortage school. Program participants each have eight years to satisfy a four-year teaching commitment at an approved school that serves low-income students.
State Grants
State governments sponsor financial aid, as well as private entities that provide funding for schools in specific states. Some government-sponsored state aid mirrors federal programs like Pell, but other grants from states are dialed-in to specific student groups.
In California, a majority of the state's college students benefit from the CalGrant program. The state financial aid resource is administered through three distinct grant subcategories: CalGrants A, B and C. Part A covers tuition and expenses, Part B provides cash to cover living expenses during school and Part C provides college funding assistance that is designed for individuals studying at community colleges, occupational schools and in qualified vocational programs.
California Student Aid Commission also puts forth an individual grant program for former foster youth. The Chafee Grant for Foster Youth provides up to $5000 each year, for students who come from foster families. The funds do not require repayment, but applicants must meet these eligibility requirements:
Under age 22
Former or current foster child
Court determined dependency between ages of 16 and 18.
Financial need paying for college
Half-time or greater college enrollment
Satisfactory academic progress
To be considered for Chafee funds, each student must submit an application, a FAFSA, and a Chafee Need Analysis Report (NAR).
Kentucky's College Access Program (CAP) helps financially needy undergraduate students who require assistance meeting expenses at approved state universities and technical colleges. Those students whose Expected Family Contribution (EFC) is less than $4,995 are each eligible for up to $1000 each semester. Applicants must have a federal FAFSA request on file to be considered.
The Michigan Students Scholarships and Grants (SSG) exists to help students navigate the state's financial aid landscape. Michigan's Tuition Incentive Program (TIP) gives high-schoolers a reason to excel: State-paid tuition for Associate's and Certificate programs. Undergraduates in Michigan are given greater school choice by the Michigan Tuition Grant (MTG) program, which provides funds for those students who choose to attend independent Michigan post-secondary institutions.
Toward EXcellence And Success (TEXAS) is a state-specific education initiative aimed at creating access to higher education for all Texas undergraduate students. Texas residents are invited to apply, provided they have not been convicted of a felony and have an Expected Family Contribution that falls below $4000. Applicants must be Texas high-school graduates and be enrolled in a non-profit Texas college within 16 months of high school graduation.
Grants from Colleges and Universities
Colleges and universities extend their own grants to undergraduate students. Unlike federal grants, school-sponsored financial aid comes directly from in-house sources like endowments and foundations. Private institutions administer specialized grant programs that open college doors for undergraduates who otherwise could not afford to go to school.
Qualifying for some school-initiated grants means meeting narrowly defined eligibility criteria. Schools use grants to serve a variety of purposes, including diversifying the student population - so specific student groups are targeted for aid. Your school's financial aid office is the best source for up to date information about current undergraduate grant programs. Examples of school-sponsored financial aid include:
The State University of New York administers a stable of in-house aid that includes scholarships and grants for students studying within the SUNY system.
University of Wisconsin Colleges maintains a clearinghouse for the school system's financial aid opportunities. The office of Student Services at your individual campus is a starting point for specific information about aid at your school.
Purdue University puts forth a variety of financial aid resources including undergraduate grants and scholarships. A FAFSA is required to be considered for school-sponsored aid at Purdue, and awards are administered through individual academic departments. The financial aid office handles general funds, and can steer applicants to the appropriate outlets to apply for departmental funds.
Undergraduate Grants for Minorities and Women
Minorities and under-represented student groups have access to undergraduate grants that others don't, particularly in specialized areas of study like science, engineering, computers and mathematics. If your heritage includes ethnic diversity, tap undergraduate aid programs designed to elevate your race.
Women and other unique student populations also benefit from targeted undergraduate grants. Disabled students and those with cognitive disadvantages are eligible for access grants from advocacy organizations and philanthropic groups.
Your chosen major also goes to work earning valuable college grant dollars. Vocational associations and professional organization administer grants to foster a well-trained workforce. Within your specific field, grants target minority groups. Black accountants, Hispanic legal professionals and Asian American engineers compete for specialized grant awards. These groups provide financial resources that help diverse undergraduate students earn advanced degrees:
Degree Level
Browse Grants
Academic
Government
More Educational Resources