Grants for Doctoral Students
Reach a Higher Level with Free Money for School
Grants and scholarships support college students on their way to undergraduate degrees, but there are also significant financial hurdles for those who continue into graduate school programs. Doctoral students especially, face a long-haul of tuition and expenses associated with research and dissertations. Thankfully, a large number of organizations are vested in supporting student research efforts that benefit them.
Qualified students conduct original research that requires dedication and long hours. As a result, paid work is often impossible for graduate students. To bridge the financial gap for doctoral students, a wide cross-section of funding sources put-forth fellowships and grants that keep PhD candidates moving forward.
Some doctoral student aid is driven by altruistic philanthropic philosophies, but when the benefactors have some skin in the game, giving is particularly generous. Professional associations, alumni organizations, charitable foundations, corporations and a host of other interested parties are in the business of disbursing doctoral grants.
Student aid initiatives for graduate students can be general in their eligibility requirements, or specifically targeted to individual student groups. Diversity grants and scholarships, for example, create educational access for certain groups. Minorities, women and students studying narrowly defined subject-matter are awarded graduate school grants based on unique individual characteristics and pursuits.
On your way to finding graduate school financial aid, consider these grants and the entities that fund them:
Colleges and Universities
Colleges and universities offer grants for doctoral students. Competition to win a doctoral grant from a university can be stiff; most schools only accept a limited number of PhD candidates per year.
Grant eligibility requirements are as diverse as the graduate students who apply, so seek offers that are appropriate to your areas of research. Some awards come with limitations on how your grant money can be used. If your grant is a tuition-only affair, you might need alternative financing to pay for expenses that go beyond the cost of tuition, like books, equipment and living expenses.
University of Illinois – Urbana Champaign maintains a list of campus-specific financial aid that is only available to students in the school's Graduate College. The Fellowship Opportunity Database can be searched for general aid, or tuned-in to include specific search parameters like gender, dissertation support and international studies.
American College of Sports Medicine started offering research dollars to doctoral candidates in 1989. What started as a single grant, has grown to assist 25 students each year, with hundreds of thousands of reasons for doctoral research students to participate.
Specialty-based
Grants for doctoral students are often distributed based on each student's area of study. Your academic specialty might be what opens the most graduate school grant doors. Schools, associations and industry-related foundations are responsible for furthering research in areas relative to their continued success.
Doctoral research is especially valuable within health-related fields. The Department of Veteran's Affairs provides doctoral grants in areas of: Health Rehabilitation, Psychology, Social Work, Women's Health, Research and Development, and Health Informatics.
Alfred P. Sloan Foundation is committed to science, technology and economics. The Foundation supports original research in these areas, if it has the potential to benefit society. Mr. Sloan was president of General Motors, but the grants are not associated with the company. Instead, they reflect Mr. Sloan's persona belief that STEM subjects and their relationships with economics have the greatest transformative impacts on human life. Some areas currently receiving attention from the Sloan Foundation include:
Sloan Digital Sky Survey
The Census of Marine Life
The Encyclopedia of Life
Public Understanding of Science and Technology
Workplace, Work Force and Working Families
Economic Institutions, Behavior and Performance
American Institute of Certified Public Accountants (AICPA) provides fellowships for advanced studies in accounting disciplines. The AICPA Fellowship for Minority Doctoral Students promotes diversity within the accounting field, specifically fostering greater representation among minority educators. Minority students with the potential to act as educational role models for future minority accountants are encouraged to compete for $12,000 awards annually. Applicants must be enrolled in doctoral programs full-time, in pursuit of advanced degrees.
AICPA also administers the John L. Carey Accounting Scholarship for students who are engaged in advanced accounting studies and in pursuit of CPA licensure. $5000 goes to each qualified student, with as many as 10 individual awards disbursed each academic year.
Southern Regional Education Board (SREB) recognizes the role of minorities in the classroom. The simple stated mission of the organization is to create more minority PhDs and encourage them to take faculty positions. The SREB-State Doctoral Scholars Program promotes educational diversity by empowering under-represented groups to move into advanced degree programs. The program is part of a national effort called Compact for Faculty Diversity, which emulates the same philosophies. Founded in 1993, the SREB doctoral program has aided more than one-thousand students to-date, including over 600 graduates. In addition to post-graduate funding, the program provides employment support for grant recipients.
The Coca-Cola Doctoral Student Grant on Behavior Research is worth $5000 to each winner. The mission of the fund is specifically related to doctoral research involving individual physical activity, and maintaining exercise habits. Cutting-edge doctoral students get paid by Coke to devise innovative strategies for getting people to exercise.
Organizations and Associations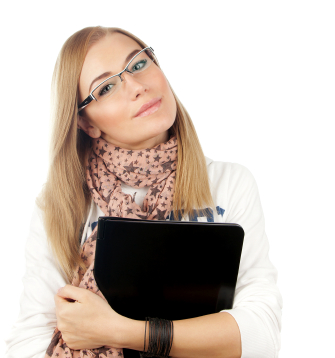 Housing and Urban Development extends an Early Doctoral grant to PhD students who are completing dissertation research on topics relative to the organization's purpose. Doctoral students must submit approved topics and some completed research results, to be eligible for the grant.
Doris Duke Charitable Foundation (DDCF) is a far-reaching philanthropic effort that supports specific educational ares like arts and humanities, environmental research, medical research and African American studies. Grants from the organization find their way into graduate student hands through re-granting agencies that administer the Foundation's funds. Some Doris Duke partners include:
MAP fund is dedicated to diversity in education. Research work that explores the roles and interactions of minority groups in society, especially related to class, gender, cultural background, religion and sexual orientation, is funded by MAP grants made possible by Doris Duke support.
New England Foundation for the Arts (NEFA) uses DDCF money to support touring dance troops. Choreographers and companies studying fine arts are empowered to bring their new works to diverse audiences, with the help of DDCF Touring Awards.
The Wenner-Gren Fondation is an anthropological organization that furthers international anthropology studies through doctoral grants. PhD candidates are eligible for dissertation research funding from several scholarship and grant programs put forth by the Wenner-Gren Foundation for Anthropological Research.
The Foundation supports innovative research that employs an international approach to worldwide anthropological understanding. The private, New York based organization provides future leaders with tuition help, through these student aid programs:
Engaged Anthropology Grant – This unique grant is a post-PhD funding opportunity that helps researchers return to the locales where their work was completed. Once final dissertation field work has been completed, students are invited to apply for up to $5000 toward expenses associated with reporting research results in the regions in which work was undertaken.
Wadsworth African Fellowships are designed for doctoral students who wish to study at University of Cape Town and other South African schools. Up to $17,500 is available to each student annually, and the fellowships may be renewed for up to 4 years. International studies represent a lynch-pin of the Wenner-Gren philosophy of anthropological understanding.
Dissertation Fieldwork Grants support research initiatives for doctoral students whose work contributes to the field of anthropology. Applicants are welcomed from all over the world. Awards are capped at $20,000 per student, but there is an additional aid avenue attached, called the Osmundsen Initiative. Osmundsen winners gain an additional $5000 worth of dissertation research funding.
Degree Level
Browse Grants
Academic
Government
More Educational Resources