Illinois Student Grants for College
Fund Your Education with Free Grant Money
Regardless of what you study, higher education carries a price-tag that often exceeds what your family can contribute. Financial aid bridges the gap for families that need it, and creates educational opportunities for students at all economic levels. Grants and scholarships provide college resources that do not require repayment, and student loans present flexible financing options for associate's, bachelor's and master's degree pursuits.
Federal programs have deep pockets for university students, but states are in the education business too. Some state programs mirror federal options, providing supplemental aid for those students whose federal financial aid packages leave unpaid college tuition commitments. Other state-specific initiatives target specific student groups, or provide resources that support particular professions.
Illinois boasts a noted scholastic tradition, hosting top-tier schools like Northwestern, DePaul and Bradley University. Illinois Board of Higher Education (IBHE) administers state aid for college students, who qualify based on financial need, academic performance and other individual hallmarks. The following examples illustrate the types of financial assistance that is available to Illinois college students. Consult the IBHE for up-to-the-minute information about specific state programs.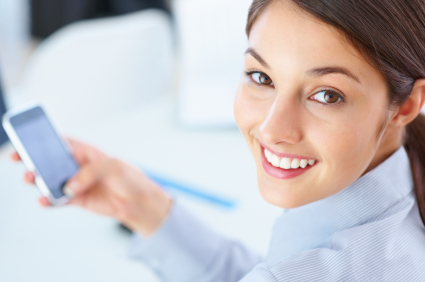 The Monetary Award Program
The Monetary Award Program, or MAP, provides higher education grants for Illinois residents. MAP grants are issued based on financial need, so high school transcripts and college admissions test scores are not required, in order to apply. Award amounts and availability are determined by state legislation and financial appropriations.
Like most state aid, MAP grants are disbursed to students who prove financial need. Illinois uses the federal standard, FAFSA, to determine eligibility for state programs. The Free Application for Federal Student Aid helps financial aid administrators evaluate your level of need. Family finances and other information are distilled to assess your family's Expected Family Contribution (EFC), so school officials can draw from available resources to meet your college funding needs. Additional eligibility requirements for Illinois MAP grant participants include:
Enrolled at approved institution of higher education
Illinois State resident
Minimum enrollment of three credit hours each semester
Satisfactory academic progress – as determined by participating universities
Pursuing initial college degree
Not in jail
MAP funds are used for tuition and related fees. Books, supplies and room and board are funded using other resources.
The Higher Education License Plate Program
Special collegiate license plates are issued in Illinois, with a portion of each sale going toward state financial aid for college. The Higher Education License Plate Program (HELP) grants funds from the Secretary of State, which are used to offset qualified higher education expenses for Illinois students. Funding for the program is determined annually, by the number of plates sold and appropriations from the Governor and Legislature.
HELP grants are tapped for up to ten college semesters, provided continuing eligibility is maintained.
Silas Purnell Illinois Incentive for Access Program
This state program is reserved the neediest Illinois applicants. Candidates whose FAFSA Expected Family Contribution (EFC) is zero are considered first for IIAP awards, which are each valued at $500. Illinois budgeting constraints have limited funding for this program in recent years, but future appropriations have not been ruled out. These eligibility requirements govern program participants:
United States citizen
Illinois resident
Half-time minimum enrollment status
Enrolled at participating institution
Possess valid FAFSA-derived Student Aid Report (SAR) that indicates EFC of zero
No previous bachelor's degree earned
Eligible for Illinois Monetary Award Program (MAP)
Satisfactory academic progress during program participation
No previous default on federal loans
No federal loan refunds owed
If you qualify for The Silas Purnell Illinois Incentive for Access Program, your grant offer appears on the financial aid award letter issued by your school. Program administrators work directly with campus financial aid officials to dispense IIAP funds. Some schools require you to pay your own tuition if grants are not disbursed on time.
The Illinois National Guard Grant
This grant is available for current active members of the Illinois National Guard, and those who have been members of the ING for at least five consecutive years. Grants apply to two-year and four-year public university education, and are available for renewal for up to four years' worth of college. The entitlement grants reward individuals for service, so they are not tied to appropriations limitations. If you have completed at least one year of service, Illionois National Guard Grants are available for application by October 1st, each year. Consistent GPA performance and solid repayment history on outstanding federal student loans are required for successful application.
The College Savings Bond Bonus Incentive Grant Program
The College Savings Bond Bonus Incentive Grant Program (BIG) is typically open only to those applicants who are beneficiaries of Illinois College Savings Bonds.
Other eligibility conditions include:
Owned the bond for at least twelve months prior to application
Must use at least seventy percent of the bond's proceeds for costs related to attending college
Funds can be used for tuition and related fees, books, lab fees and supplies, room and board, travel expenses, and other general expenses
Enrolled in classes at an approved two to four year Illinois college
Minimum half-time enrollment basis
Graduate and undergraduate students are eligible for this grant program
Grant Program for Dependents of Correctional Officers
This program is designed for spouses and children of Illinois correctional officers who have either become disabled, or died during service.
Potential candidates meet these conditions:
Need not be an Illinois resident
Enrolled to attend an ISAC approved Illinois college.
US citizen or eligible non-citizen
Enrolled at least half-time
Maintain a satisfactory grade point average
This grant program covers a maximum of eight semesters of higher education for each participant.
Grant Program for Dependents of Police and Fire Officers
This grant program recognizes service and sacrifice, much like the Program for Dependent Correctional Officers. Successful applicants are children and spouses of fire and police staffers who lost their lives or became disabled during the line of professional duty.
Applicants are attending ISAC approved colleges in Illinois, but need not be residents of the State of Illinois, in order to apply. Grants sometimes take three-five months to be issued and disbursed to campus financial aid offices. As a result, participants may be required to secure 'bridge' financing, until the grant money is in place on campus. In addition, successful applicants are:
Attending at least half-time
Enrolled in approved programs
Eligible for up to eight semesters of attendance
Not in default on past student loans
U.S. citizens
Attending public or private colleges
The Illinois Veteran Grant
The Illinois Veteran Grant, or IVG, is available to Illinois veterans who have served at least one year of active duty or served an active duty during a time of hostility in a foreign country. In order to remain eligible for the IVG, applicants must receive honorable discharges. Members of the Illinois National Guard and Army Reserve who meet all other eligibility requirements are also considered for the IVG.
Illinois Veteran Grants are available only to those attending Illinois public colleges and community colleges. The IVG is available to qualified students for graduate or undergraduate courses of study, and provides the equivalent of up to four years of funding. Contact the Illinois Department of Veteran Affairs for additional program details. Some applicants receive educational funding from the Montgomery GI Bill or Post-9/11 GI Bill at the same time that they receive benefits from the IVG.
Minority Groups
Browse Grants
Academic
Government
More Educational Resources