Pediatric Nursing Scholarships
Be a Nurse Advocate for Young Children and Teens
Pediatric nursing is one of the specialties a registered nurse– one who has earned the appropriate license, usually after taking a nursing degree– may choose. Choosing a specialty often means receiving a certificate stating you have completed additional education in pediatrics.
There are several important differences in treating children: they have trouble communicating their symptoms, and their bodies are still developing, so adult treatments must be appropriately modified. Pediatric nurses must also instruct parents on how to safeguard their children's health. There are a number of allied professions such as pediatric nurse practitioner, which requires further study because you will provide not only nursing but also some primary care.
There are also subspecialties of pediatric nursing, including neonatology, oncology, critical care, and cardiology. These necessitate advanced training, but becoming a specialist in a field like nursing, which is already in demand, is always a good guarantee of employment.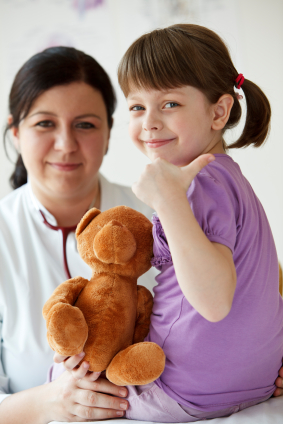 Private Scholarship Programs
National Association of Pediatric Nurse Practitioners Foundation
The National Association of Pediatric Nurse Practitioners (NAPNAP) has established the NAPNAP Foundation to support nursing research and advanced education, with the goal of improving the quality of life for the children served by pediatric nurses. To that end, NAPNAP awards the Elaine Gelman Scholarship every year to a student in a pediatric nurse practitioner program who has demonstrated high academic achievement, competence in a clinical setting, and advocacy for a particular issue in children's health care.
Applicants must expect to graduate in no more than two years. You must submit two reference letters from colleagues, and a personal statement describing your proposed solution to a problem in health care policy together with your application. The Gelman award is for $1,000 at most.
Society of Pediatric Nurses (SPN)
The Society of Pediatric Nurses (SPN) hands out the Academic Education Scholarship to SPN members of at least two years who are licensed RNs, currently employed, and want to continue on to advanced nursing studies. You must submit the following documents with your application: resume, proof of enrollment at your school, transcript, proof of employment in pediatric nursing, and two reference letters.
Your transcript must show you have a GPA of at least 3.0. SPN provides two awards for $2,500 each year.
Children's Healthcare of Atlanta
Children's Healthcare of Atlanta (CHOA) has funded a series of scholarships in support of nursing students. The current offering is called the Opportunities Scholarship, and it seeks students who speak both English and Spanish and are interested in pediatric nursing. Applicants may be first-time college students or employed in another profession, but intending to switch to a nursing career.
CHOA is a large regional provider of pediatric care, and their desire is to encourage development of new employees to serve their Hispanic clients. You must be enrolled in a Bachelor of Science in Nursing program to apply, the scholarship brings $5,000 per semester for two years, and there is a service requirement (one year of employment for each year of financial aid).
College Scholarships
Please note that since pediatric nurses are highly sought after, there is a wealth of education funding available through various schools of nursing. The following are examples of what you can expect to find.
Vanderbilt University, School of Nursing
Vanderbilt's School of Nursing has devoted an entire page to information about its internal scholarships, which are administered by the school itself. Three of the scholarships (named after Harold Stirling Vanderbilt, Julia Hereford, and C. W. Kempkau) pay all your tuition, and the remainder are considered partial scholarships.
For new students, applicants are judged by GPA and scores on standardized tests like the GRE. Second-year students must have maintained a 4.0 GPA in the nursing program during both semesters. Cumulative GPA must be at least 3.0. Since tuition in 2012 was $1,126 per credit hour, that means the full scholarships are very generous.
Duke University, School of Nursing
Duke's School of Nursing (DUSON) has posted a page of scholarship information here. The DUSON Need-Based Scholarship varies in amount according to tuition, for example paying up to $9,000 in costs for those enrolled in the ABSN program. For students from underrepresented populations, the Robert Wood Johnson Scholarship pays up to $10,000. Of the other possibilities, the largest award is $30,000 for geriatric education.
University of Iowa, College of Nursing
Iowa's College of Nursing has six pages of scholarships for its students to choose from. There are twenty-five awards, some multiple, and in 2011 over 100 students received more than $400,000 in assistance. Help is available for financially needy students, those who excel in academics, students in underrepresented groups, and students at different levels of education.
Nursing Degree Levels
Specialties
Browse Scholarships
Resources
More Educational Resources