Crime Scene Student Scholarships
Be the Next CSI
Crime scene investigation requires teams of well trained personnel, each versed in technical specialties related to the career. Crime investigators are analysts, lab analysts, criminalists, and forensic scientists, among other professions. Psychology, chemistry and even marine studies are relevant educational tracks for would-be crime scene investigators.
In many cases, college criminal justice programs offer concentrations in crime scene technology and investigation, which supply broad education within a single academic major. Students enrolled in CSI programs expect to cover general criminal justice topics, with specialized curricular options in areas like microbiology, genetics, chemistry, evidence collection and legal ethics. Professionals work in law enforcement, private investigation, forensics labs, for private sector companies and government agencies.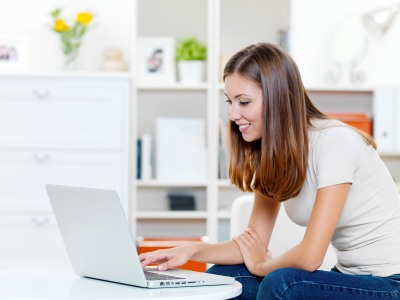 Crime scene investigators collect and preserve evidence, in an effort to reconstruct events and process crime scene clues. Fingerprint evidence, and other physical features are evaluated by investigators, and they take photographs and measurements at crime scenes. Lab annalists study fluids and tissue evidence – formulating conclusions and documenting findings. Criminalists identify irregularities at crime scenes, studying blood, weapons , handwriting samples, and other substances.
CSI employment opportunities are widespread, so college CSI programs are well-supported with financial aid opportunities for worthy CSI students. Scholarship-seekers use good grades, professionalism, and aptitude for investigative work to land college assistance.
Scholarship Programs for Crime Scene Investigation
High school students who demonstrate aptitude for biology and other science subject are eligible to participate in Science Detectives Forensic Workshops sponsored by the University of Arizona. The program exists to encourage education among the next generation of CSI professionals, offering exposure to crime scene analysis and the micro-specialty of DNA forensics. Participants face re-enactments of crime scenes, which they analyze with members of the University's DNA forensics student crime lab.
One specialization required for some crime scene investigations is marine diving. Students pursuing Associate's Degrees in the Marine Diver Technology Department at Santa Barbara City College (SBCC) may choose to specialize in Underwater Crime Scene Investigation. Marine Diving Technicians complete rigorous coursework in diving theory, photography, underwater welding, advanced rescue, and gear. Dozens of scholarships are offered in support of MDT programs.
Sam Houston State University, in Texas, provides a well-rounded Criminal Justice program, with concentration in Forensic Science. Students pursuing Bachelor of Science Degrees at Sam Houston are preparing for diverse employment roles in the field of crime scene investigation. Course work includes general criminal justice instruction, and additional curricula covering statistics, microbiology, chemistry, and genetics. The college offers scholarships designed for CJ majors, including these recent awards:
Alpha Phi Sigma Scholarship rewards outstanding criminal justice majors.
James Boswell Memorial Scholarships are given to students based on academic merit and financial need.
John Jay College of Criminal Justice, at the City University of New York, offers a Doctoral Degree in Forensic Psychology, an Experimental Ph.D. in Forensic Psychology, and a Ph.D. in Forensic Science. Forensic psychology studies prepare graduates to conduct research into criminal proclivities, and to serve as experts during crime investigations. For those psychologists specializing in law enforcement, related professional careers include positions at such law enforcement agencies as the FBI and the CIA. Students seeking scholarships and fellowships at the doctoral level should apply directly to the department. Assistantships offered by the department include stipends intended to offset the high cost of post-graduate work.
Fayetteville Technical Community College, in North Carolina, offers general merit and need-based scholarships, which are open to students enrolled in the school's Criminal Justice Technology/Latent Evidence program. Students completing the Associate's in Applied Science Degree program cover curricular areas like general criminal justice, photography, forensic biology and chemistry, evidence collection, identifying marks, and legal ethics.
The International Association for Identification is dedicated to the field of victim identification - an integral part of crime scene investigation and forensic science. In order to support education among future CSI professionals, the IAI maintains the Johnson-Whyte Memorial Foundation Fund. Funding supports college and university scholarships, vocational scholarships and grants for victim identification research conducted by graduate students. Qualified applicants provide letters of recommendation from faculty, and essays articulating career aspirations and educational goals.
Police Officer Assistance Trust provides funding for certain college students, who qualify based on the following conditions:
Qualified applicants are residents of particular Florida counties
Sons and daughters of sworn law enforcement personnel, working within these counties, are eligible to apply.
Applicable academic majors include: Biology, Chemistry, Pathology, and other related CSI curricula
Full-time enrollment required
Cumulative GPA of at least 2.5 required.
Qualified candidates receive Mike Byrd Crime Scene Scholarships valued at $1000 each, which may be sought annually by re-applying.
Law Enforcement Scholarships
Browse Scholarships
Resources
More Educational Resources