Criminal Justice Scholarships
Criminal Justice as a Standalone or in Combination with Specialties Prepares You for Competitive Careers
Criminal Justice majors work in a variety of fields related to law, law enforcement, criminology and crime scene investigation. Students pursuing degrees in criminal justice also use undergraduate studies to prepare for law school and master's level studies related to criminology and forensics. At first glance, the study track might be associated with police science programs that lead to jobs as police officers, but the educational specialty also opens doors for employment in these roles:
Sheriff
Game Warden
Park Ranger
FBI agent
CIA Staffer
Drug Enforcement Agent
Postal Inspector
Transportation Security Administration specialist
ATF Agent
Immigration Enforcement Employee
Juvenile Officer
With specialized training, criminal justice graduates enter law and forensics careers related to enforcement, investigation and judicial administration. Additional employment opportunities for criminal justice students are found in related areas like: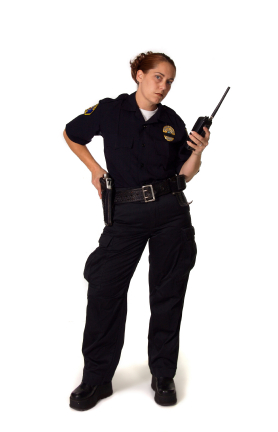 Pathology
Toxicology
Law Clerking
Legal Research
Public Defense
Private Investigation
Personal Security
Bail Enforcement – Bounty Hunting
Criminal Justice credentials include Associate's, Bachelor's, and Master's degrees – each preparatory for specific vocational pursuits. Define your career aspirations, and then set your course for educational programs that increase your chances of academic success. Notable CJ programs operate nationwide, and most qualify for a wide variety of financial aid programs.
Scholarships, grants and loans for criminal justice majors originate from industry associations, private sector benefactors, government agencies and philanthropic foundations committed to educating law enforcement professionals. The first step toward garnering needed student assistance is to submit a standardized request to the U.S. Department of Education. The Free Application for Federal Student Aid (FAFSA) gathers family financial data to determine your college funding needs.
Federally-backed Pell Grants and Direct Loans fill large roles for needy college students; providing gift-aid and low-interest financing for tuition and other college expenses. When funding shortfalls prevail beyond Federal and State Government aid, criminal justice majors turn to subject-specific scholarships to fill the gap.
Campus Scholarship Programs for Criminal Justice Majors
The University of Northern Iowa Department of Sociology, Anthropology and Criminology sponsors a Bachelor of Arts in Criminology that qualifies for financial aid on campus. Coursework in social behavior, psychology and sociology leads to comprehensive criminal justice proficiency and vocational certifications. Besides general merit and need-based scholarships, criminology majors are eligible for John Chase Memorial Scholarships. Eligibility criteria include performance metrics that exclude low-achievers. The school also puts forth Alderman Scholarships for students who demonstrate outstanding financial need.
Washington State University College of Arts and Sciences includes the Department of Criminal Justice and Criminology. The school offers Criminal Justice programs for Bachelors, Masters and Ph.D. candidates. Criminal Justice course work includes a survey of the criminal justice system, history of corrections and prisons, and in depth investigations into criminal psychology and related issues. The College offers the following scholarships for CJ students:
V.A. Leonard Scholarships are awarded to Criminal Justice majors with records of academic excellence and significant financial need.
Third and fourth year students qualify for Thomas Foley Institute awards, which are valued up to $1,000 each.
The John Jay College of Criminal Justice at City University of New York is renowned for educating law enforcement professionals, so its programs benefit from more than a dozen annual scholarships specifically intended for CJ students:
John Jay College Alumni Association Scholarships are awarded to outstanding scholars in the CJ program at all degree levels.
A notable doctoral student whose research is devoted to criminal justice receives the Arthur Niederhoffer Memorial Fellowship.
John Reisenbach Master's Scholarships are awarded to outstanding students pursuing Master's degrees in Criminal Justice and Forensic Science.
Alex Smith Award for Excellence in Criminology is given to the criminology student who maintains the highest academic standard each year.
The Richard Rockwell Essay Competition provides Criminal Justice majors with another way to earn scholarship money. Recent essay topics include "security management," which afforded entrants a chance to earn $2500 in prize money.
The University of Nebraska-Lincoln offers the following scholarships for students pursuing degrees in the school's Criminal Justice Department:
Douglas Family Scholarships go to upper level students with at least a 3.0 GPA in combination with demonstrated financial need. Students must be residents of Nebraska to be considered.
Jeff Marshall Memorial Scholarships are issued annually to students completing high school who have made their criminal justice career intentions known. Qualified applicants are selected based on academic performance and commitment to law enforcement objectives.
Law enforcement professionals who are pursuing degrees in Criminal Justice qualify for the Joe M. Carroll Memorial Scholarship. This award is not campus-specific.
UNO/UNL Criminal Justice Education Fund provides generous fellowships and scholarships to undergraduates and graduate-level students; especially those who engage in research to complete their criminal justice degrees.
The Wade and Alice Knapp Scholarship fund establishes student assistance for Lincoln and Omaha campus criminal justice majors. Two awards are granted annually, to Criminology and Criminal Justice program participants. Each scholarship is valued at $1000.
The Criminal Justice Center at Sam Houston State University provides more than one dozen annual scholarships for students enrolled in campus Criminal Justice programs. Recent awards include these competitive scholarships:
Ellis-Gibbs Memorial Scholarship is given annually, to an outstanding female criminal justice major. Preference is given to graduate level students with top-tier GPA standards.
100 Club Scholarships are awarded to CJ students who are embarking on law enforcement careers.
George Beto Memorial Scholarships are designed to encourage minority and international students to enter criminal justice programs. Qualified applicants are academic top performers with demonstrable financial need. Preference is given to those applicants who hail from severely disadvantaged backgrounds.
Ball State University Department of Criminology and Criminal Justice offers scholarships to students pursuing Criminal Justice/Criminology certifications. Awards include:
Joel Hale Moore Scholarships are disbursed to qualified incoming freshmen and transfer students entering Ball State criminology and criminal justice programs. GPA of 3.0 and SAT score of at least 1500 are required for application.
Eryck Todd Heck Scholarships are reserved for applicants who have cumulative grade point averages of at least 3.0. Residents of Allen County are given first preference for landing the awards.
The Lionel Niemann Scholarship benefits upper level students who plan to enter internship roles. Qualified applicants have maintained consistently high GPA standards throughout post-secondary instruction, and demonstrate significant financial need.
Industry Associations Support Financial Aid Programs for Criminology Students
The American Criminal Justice Association funds annual scholarships for students pursuing degrees in Criminal Justice at Bachelor's, Master's and Doctoral degree levels. Student-members of the ACJA are given priority consideration for scholarship awards. Successful candidates meet additional eligibility criteria include outstanding academic performance and recommendations from faculty members.
The National Technical Investigator's Association (NATIA) is a non-profit law enforcement association dedicated to education. James J. Regan Memorial Scholarships are worth $500 each, and awarded to two students annually. Law Enforcement Explorer members are eligible to apply, provided they have reached their high school senior years, or been accepted into an accredited criminal justice programs.
Law Enforcement Scholarships
Browse Scholarships
Resources
More Educational Resources