Scholarships for Hindus and Hindu Religious Study
Faith-based College Funding
If you are a member of the Hindu religious faith (called Hinduism, one of the world's largest and oldest religions) or are interested in pursuing Hindu studies, there is financial assistance available specifically for you. Some of the funding is directed at Hindu students, and some goes to students of any background who are researching Hindu culture.
Hindu studies can be approached as a type of religious study or as a branch of Indology, which examines the culture and history of the Indian subcontinent. European interest in Hinduism sprang from British involvement in governing India in the 19th century. The exponential economic growth India is currently experiencing has focused new interest on preserving India's traditional heritage, which is rapidly being overlaid by modern customs.
Some of the applicable financial aid goes to those wishing to study at an American university, and some is for students overseas.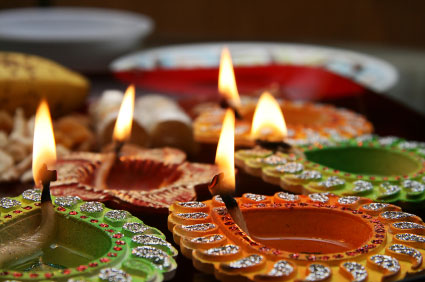 Scholarship Programs
The Hindu Temple Educational Scholarship Program consists of five scholarships, each in the amount of $500, awarded every year to seniors graduating from high school who are members of The Hindu Temple in Canton, Michigan. Scholarship money may be used at any accredited American two- or four-year institution.
A school called the Hindu University of America (HUA) offers the Maheshwari Mahasabha of North America (MMNA) scholarship to Hindu graduate students at HUA who can demonstrate both parents are also Hindus. Applicants must be under the age of 35, be legal residents of either Canada or the U. S., and possess a bachelors degree from a North American university. A student with Rajasthani connections is preferred, since the Maheshwari who founded the MMNA came from Khandela, Rajasthan (in India).
The Muktabodha Indological Research Institute (MIRI) began its scholarship program by sending U. S. doctoral students to India for the purpose of researching the Hindu Tantra in preparation for writing dissertations. MIRI has suspended that particular effort, but now offers the Graduate Scholarship Program in India, to support graduate students working in Kashmir Shaivism and Sanskrit, and the International Masters' Scholarship in Hindu Tantra, which is awarded periodically rather than annually.
Oxford Centre for Hindu Studies
This institution, part of Oxford University in England, was established to foster the study and preservation of India's traditional culture, which is rapidly changing under the stresses of India's development as a nation. Oxford Centre for Hindu Studies (OCHS) scholarships, offered to OCHS students, are called bursaries, and a list is available here. You may apply by submitting a curriculum vitae and application letter to the OCHS Academic Administrator.
Two bursaries, the Pandit Abaji Bursary and the Jiva Goswami Bursary in Vaishnava Studies, are worth a thousand pounds each. The Gupta-dana Bursary, the Asvattha Narayan Bursaries, and the Ramlal Patel Scholarships are worth five hundred pounds each. There is also a Shivdasani Visiting Fellowship to support scholars from other schools during a period of independent study at OCHS.
Canadian Scholarship Programs
University of Regina Religious Studies Scholarships
The University of Regina is located in Saskatchewan, Canada. Undergraduate students who are studying Hindu religion, philosophy, or culture there can be considered for the Hindu Samaj Award, named for the temple which underwrites the gift. One student with a scholastic average of at least 70 percent who has also completed a minimum of 45 credit hours will be awarded $500.
Concordia University Hindu Studies
Concordia's endowed Chair of Hindu Studies is located in its Department of Religion, and there are undergraduate majors and minors available in Hindu Studies. Any of the Concordia financial aid (that is, undergraduate scholarships, bursaries, and awards) that is suitable for religion majors will of course apply to those in Hindu Studies as well.
The Hindu-Hitachi Scholarships
The Hindu-Hitachi Scholarships, founded in 1959 as part of a collaboration between a newspaper called The Hindu and the Hitachi company in Japan, seek Indian students under 30 who have undergraduate engineering degrees and want free technical training at Hitachi's home base. The selection process is extremely competitive, since only three candidates will be chosen. Training lasts six months, includes Japanese language practice, and is provided in areas like design and quality assurance.
Note: Watch for the forthcoming endowed Chair of Hindu Studies at the University of Southern California's School of Religion. As the first such Chair at any American university, that new program will be a milestone in the American study of Hindu religion and culture.
Religious
Browse Scholarships
Resources
More Educational Resources