Systems Engineering Scholarships
Be One of the Most In Demand in Engineering
STEM (Science, Technology, Engineering and Mathematics) disciplines are always wanting for the best and brightest academic minds, to push innovation and drive the next breakthroughs in these rapidly changing fields. As a result, financial aid opportunities emerge for specific educational pursuits in these areas.
Industry associations and individual campus programs are primary funding sources for engineering students, including systems engineers. Systems engineering comprises a web of inter-connected disciplines that provide a big-picture perspective on engineering projects. From power-transmission technology, to computer hardware and software, systems engineers serve as project managers in diverse industries.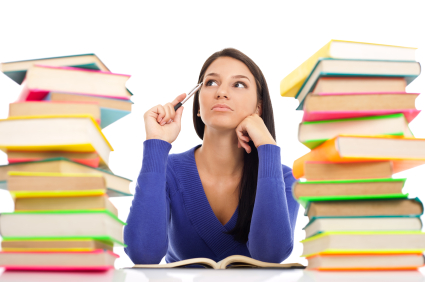 Employment opportunities for systems engineers are found across a wide berth of technology-heavy industries like manufacturing, communications and even the military. Systems engineers are experts in managing, analyzing, designing and integrating all aspects of essential systems in business and industry.
College Scholarships
The Industrial and Systems Engineering Department at the University at Buffalo, sponsors the following scholarships for students in systems engineering:
Dr. John Zahorjan Student Scholarship is awarded to a graduate level applicant studying Production Systems within in the department. $12,000 is up for grabs, earmarked for students with outstanding academic records and aptitude for the field.
SEAS Senior Scholar Program is open to undergraduate students who are engaged in extracurricular research, in one-on-one situations, with department faculty members. Students most likely to have a positive impact in the field are selected to receive awards, as well as those with plans for completing graduate-level coursework in systems engineering.
Tennessee Tech University (TTU) provides several academic programs for students pursuing Industrial and Systems Engineering degrees, with the following scholarships offered in support of College of Engineering majors:
Steve and Mylah Endowed Engineering Scholarships are awarded based on financial need, as well as academic ability and career potential.
Richard K. Edwards Scholarship is reserved for students demonstrating significant financial need, while pursuing four-year SE degrees.
Texas A&M University Industrial and Systems Engineering department offers a number of scholarships for academically elite undergraduates. Dwight Look College of Engineering faculty members make scholarship selections based in a wide range of criteria.
Virginia Tech College of Engineering puts forth scholarship assistance for deserving degree candidates enrolled in the Department of Industrial and Systems Engineering. The school typically administers upwards of $200,000 annually, which is distributed to qualified applicants based on their performance in these areas:
Academics
Extracurricular participation
Honors
Awards
Quality of required essay submission
Scholarship winners are usually determined in May, for assistance that is applied to tuition costs during the following Fall semester.
The University of Wisconsin Engineering Department maintains a stable of financial aid incentives which are offered to high-achievers enrolled in engineering degree programs. The University maintains a website for scholarship-seekers, which provides details about campus-based opportunities like the Freshman Academic Achievement Award for engineering students. Outstanding high school seniors, who have been accepted into the Wisconsin engineering program, are encouraged to apply for the competitive awards. As many as 120 grants are disbursed annually, with values ranging between one and three thousand dollars each.
Industrial and Manufacturing Systems Engineering Department students at Kansas State University are eligible to apply for department-specific financial aid. Industrial and systems engineering scholarships go to promising academics within the program, but additional, general resources are also available for anyone enrolled in the University's College of Engineering.
Professional Organizations and Minority Scholarships
Technical societies and professional organizations provide educational support for student-members. Certain advocacy groups also target particular members of the student body, like women, minorities and other under-represented groups, for higher education assistance. Scholarships help lure talented individuals into the field of systems engineering, providing assurances for a well-trained future workforce.
HENAAC, Inc. sponsors an impressive list of corporate-funded scholarships. The organization is dedicated to promoting the professional and educational advancement of Hispanic students, especially those enrolled in programs leading to engineering degrees:
Lockheed Martin Scholarships require systems engineering students to maintain GPAs of at least 3.2 and be at least sophomores at the time of application.
Northrop Grumman Corporation funds scholarships for undergraduates who demonstrate outstanding academic success within STEM coursework.
The National Society of Black Engineers sponsors dozens of scholarships for African American students pursuing engineering degrees. The organization sponsors awards for undergraduate and graduate students, ranging in value from a few hundred dollars to thousands each semester. The corporations responsible for funding many of the awards expect applicants to consider careers with their companies, following graduation.
The Society for Women Engineers (SWE) advocates for professional female engineers, and also provides support for those earning educational credentials for employment in the field. Women, traditionally under-represented in STEM fields, benefit from dozens of SWE scholarship initiatives orchestrated by the organization. Through corporate partnerships, the group lifts high-achieving women into worthy academic roles. Scholarships are available for Industrial and Systems Engineering students from companies like General Motors, Honeywell, and Rockwell Automation.
Engineering Scholarships
Browse Scholarships
Resources
More Educational Resources