Mechanical Engineering Scholarships
Work in Aviation or Automotive Industries
Mechanical engineering is a specialty degree program that prepares graduates to work in technologically advanced fields. Students interested in mechanical engineering are well served by academic pursuits in mathematics and science, and usually exhibit inherent mechanical aptitude. Like graduates of other engineering programs, mechanical engineers are in-demand for cutting edge employment in forward industries like aeronautics, automotive design, and manufacturing.
STEM (science, technology, engineering and mathematics) disciplines are required across many employment sectors, so educational opportunities in these areas are widespread. To meet the growing need for innovation, scholarships and grants are issued to the best and brightest candidates for STEM education. Awards are competitive, so strong academic performance is the best way to open doors for mechanical engineering scholarships.
Industry associations, and individual campus engineering departments are prime resources for subject-specific financial aid aimed at aspiring engineers. Eligibility requirements vary across programs. Many contain financial need-based components, but academic merit – illustrated by test scores, GPA and high school curriculum – is essential to landing the most coveted awards.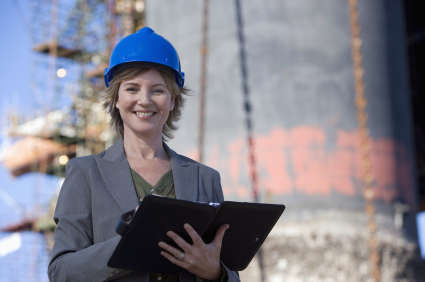 College Scholarships for Engineering Majors
Florida International University hosts a noted Engineering and Computing Department, which sponsors dozens of scholarships. The Southern Gear and Machine, Inc. Scholarship is specifically designated for Mechanical Engineering students. Applicants must be residents of Dade County and be able to prove financial need. Each applicant's academic performance is considered as part of the evaluation process.
West Virginia University Mechanical and Aerospace Engineering Department puts forth nearly two-dozen annual scholarships for students pursuing engineering majors. Among them:
MAE Merit Scholarships go to outstanding undergraduates with double-majors in Mechanical and Aerospace engineering.
The Amelia Earhart Fellowship Award for Women is reserved for a stand-out graduate level female student in the department.
The Hansen Inc. Scholarship program awards $800 each, to students in their third or fourth year of undergraduate studies, and to those qualified participants enrolled in the school's graduate program.
In addition to numerous endowed awards and memorial scholarships, Mechanical Engineering students enrolled at Western Michigan University may be eligible for Kalamazoo Antique Auto Restorers Club Scholarships. Qualified applicants are majoring in mechanical engineering, with a selected option concentrating on automotive courses, and carrying cumulative GPA of at least 3.0. Applicants are eligible once 30 credit hours of mechanical engineering coursework have been completed, and participants should be willing to consider a career in automotive restoration. Each year, two $500 scholarships are disbursed to cover winter-semester tuition expenses. Scholarships are not renewable.
Professional Organizations Support Mechanical Engineering Education
HENAAC encourages and supports Hispanic students pursuing education in STEM fields. Mechanical engineering majors qualify for scholarships designed to increase higher education access for tech-minded Hispanics – ultimately leading to greater representation within the technology employment sector. Thanks to generous support from large corporate partners like Oracle, Texas Instruments, Verizon, NASA, Lockheed Martin, and others, HENAAC has been able to distribute nearly two million dollars worth of scholarships – to almost one-thousand students.
Each year, the organization awards two Student Leadership Awards. One goes to an outstanding undergraduate, will the other is granted to a deserving graduate student participating in STEM education. A 700 word essay is submitted with each student's application, and candidates are evaluated on criteria like leadership potential, GPA (3.0 required), and STEM aptitude. In addition, applicants must be U.S. citizens to be considered for awards valued between $500 and $10,000 each.
The National Society of Black Engineers sponsors dozens of scholarships for undergraduate and graduate students pursuing careers in engineering. Like other minority students and women, black engineers enjoy access to exclusive scholarship opportunities, designed to increase their representation in higher education. Scholarship eligibility requires paid membership in the Society. Corporate sponsors enable scholarships valued between $500 – $10,500 each. GPA confirmation must be submitted to the NSBE World Headquarters.
Johnson and Johnson awards over a dozen scholarships worth$1500 each, to undergraduate students pursuing any number of engineering degrees, including mechanical engineering. Qualified applicants must maintain a GPA of 3.2 and be open to a career with Johnson and Johnson.
The GE "Lloyd Trotter" African American Forum Scholarship is awarded to students in their third or fourth year of eligible STEM programs. Qualified applicants maintain high GPA standards and are active in the NSBE.
Scholarships administered by the Society of Women Engineers are funded by donations from private sector industrial and manufacturing concerns. Successful female candidates combine their gender, academic success and STEM career aspirations to qualify for SWE scholarships. Programs are extremely competitive, recruiting the next generation of analytical minds into mechanical engineering careers with industry leaders. Scholarships for women studying Mechanical Engineering are funded by such corporations as Lockheed Martin, DuPont, GE, and Chevron. Scholarship awards range in value from $1,000 to $15,000 each.
Engineering Scholarships
Browse Scholarships
Resources
More Educational Resources