Engineering Management Scholarships
Opportunities that Take You to the Next Level
Engineering is a specialized field, encompassing several individual disciplines that bring college graduates a host of opportunities within the job market. Engineering is essential to a wide range of industries, from manufacturing to construction. Progressive technology fields like aerospace and computer engineering call for highly-trained innovators that push the technological advancements forward.
Chemical engineers, civil engineers, mechanical engineers and related professionals serve in private sector employment roles, as well as publicly-funded positions put-forward by government agencies. Engineering management encompasses project-level employment that handles four important areas related to various projects. Graduates of engineering management programs:
Manage teams of Engineers
Work in consulting roles, supplying project advice
Service the needs of individual clients
Provide all aspects of project management
Managers work in all areas of technology and engineering, including employment in diverse roles in communications, heavy machinery manufacturing and energy transmission industries.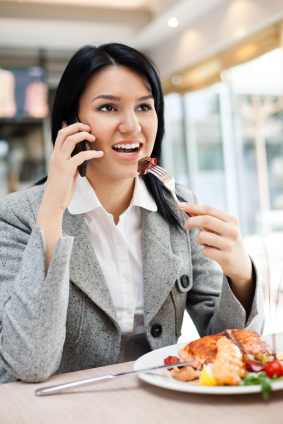 If this challenging field sounds like the career path for you , your college funding resources include financial aid from professional organizations, government agencies and private sector philanthropists. Use solid academic performance, commitment to engineering education, and high test scores to secure scholarships and merit-awards for college. Individual university engineering departments, and financial aid administrators are well-equipped to provide details about campus-specific financial aid opportunities for engineering management majors.
National Association Scholarships
The National Society of Professional Engineers offers a scholarship for graduate students enrolled in Engineering Management programs, at the master degree level. It is called Professional Engineers in Government (PEG), and is made available to engineering interns and currently licensed Professional Engineers, from any field. Individual awards are typically $2,500 per student, for one year of study.
The American Welding Society offers a number of national scholarships, including at least one geared specifically for students enrolled in graduate school, pursuing Engineering Management degrees that emphasize welding. This scholarship is called the Hypertherm International HyTech Leadership Scholarship. Eligible applicants have a Bachelor of Science degree, or are in their senior years of college. Grade point averages for qualified candidates should not be below 2.8. Priority is given to those applicants who display the greatest levels of financial need. Each award is valued at $2,500, to be applied for tuition for a year of school..
Foundation Scholarship Funding
The Florida Engineering Foundation offers a scholarship funded through ACEC, the American Council of Engineering Companies, which supports students who plan to study Engineering Management. Qualified applicants must be studying in Bachelor's degree programs, and be in their third, fourth or fifth year of schooling. In addition, eligible students must be U. S. citizens. The scholarship is worth $1,000 annually, and winning it qualifies recipients to be considered for a national ACEC scholarship valued at $5,000.
The Miami University Paper Science and Engineering Foundation offers scholarships for Engineering Management students who exhibit proven track records of academic excellence. Cumulative grade point averages determine the value of the awarded scholarships, which must be applied toward tuition and other university fees. First year college students are welcome to apply and must supply the requisite ACT or SAT scores, as well as high school grade point average transcripts. Upperclassmen can apply as long as they are enrolled in at least twelve credit hours in the engineering department, and maintain an overall grade point average of 3.0 or better.
University Scholarship Opportunities
The University of North Carolina-Asheville offers two scholarships that are open to students enrolled in the Engineering Management program. Both opportunities assist applicants who display financial need and academic achievement:
The Mortimer Kahn Management Scholarship requests that applicant students have declared majors, and be residents of North Carolina.
The Amanda Massey Memorial Scholarship specifies preference to students who are graduates of North Buncombe High School, but will consider others as well. To be eligible, students must also show outstanding service to the community or university. In addition, any student-members of the IFC or Pan-Hellenic organizations are also front-running candidates for winning the scholarship.
The University of Missouri-Rolla presents the Robert and Linda Mueller Manufacturing Engineering Scholarship, which is made available to students who declare Engineering Management as their major, with an emphasis in Manufacturing Engineering. Award amounts vary and are determined based on scholastic achievement and the level of each applicant's involvement in university activities.
Kansas State University offers a scholarship specifically earmarked for distance education students who are working toward Master's degrees in Engineering Management. The Robert F. Sykes Scholarship is geared toward students who have been accepted, and are enrolling in the distance education Master's program through Kansas State University. Eligible students hold Bachelor's Degrees from universities with accredited engineering departments. In addition, graduate scholarship candidates must work as engineers, in a professional capacity, for at least a year before seeking funding and provide evidence of a cumulative scholastic grade point average of at least 3.5.
Engineering Scholarships
Browse Scholarships
Resources
More Educational Resources