Environmental Engineering Scholarships
The Field is Trendy and Scholarships are Competitive
Over the last few decades there has been a growing interest in green technologies and environmental protection. As the effects of an eroding ozone layer, global warming, and increasing pollution have become more apparent, there has been a renewed interest in the protection of the planet and its resources. This has led to a marked increase in opportunities for students pursuing degrees and careers in environmental engineering. Students holding professional degrees in environmental engineering may choose from a variety of career paths, including conservationism, urban planning, waste management, and construction.
College-bound students pursuing degrees in environmental engineering will find a wide range of scholarship programs designed to help defray the costs of their education. Many of these programs are highly specialized, and target students with very definite educational and professional goals. Students searching for scholarships in the environmental engineering field should first decide what direction they want their careers to take. It will be easier for students to find the right scholarship if their professional ambitions are clearly defined. Before beginning their scholarship search, students should ask themselves the following questions: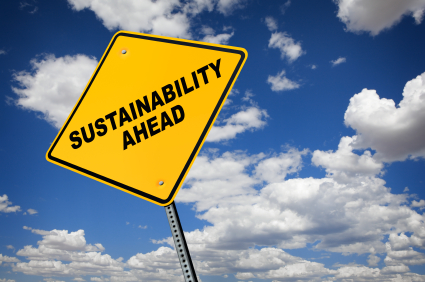 What field of environmental engineering is their primary focus?
How do they want to apply their degree professionally?
What level of degree will be need to realize their career ambitions?
Once these questions are addressed, students will be able to narrow their search for scholarships to those programs most suited to their ultimate goals.
Scholarships for students majoring in environmental engineering are available from a number of different sources, including corporations and professional associations, colleges and universities, and Federal and State governments.
Scholarships from Corporations and Professional Associations
Students pursuing degrees and careers in environmental engineering should look to the private sector for a wide range of scholarship opportunities. Business and industry recognizes the need to develop environmentally friendly technologies, and has a vested interest in supporting the next generation of innovative civil and environmental engineers. Many corporations sponsor scholarships for environmental engineering students, either directly or through the auspices of professional associations.
The following examples should better illustrate the types of environmental engineering scholarships that are available from the private sector.
Scholarships from Colleges and Universities
In addition to the scholarship opportunities supported by the private sector, students majoring in environmental engineering will find that colleges and universities are also prime sources for financial aid. Colleges and universities are always looking to entice the best and brightest students to their campuses, and this is particularly true when it comes to science and engineering. The majority of campus-based scholarships for environmental engineering students are privately endowed, and are only awarded to those students with the most impressive academic histories.
Scholarships from Government Sources
Environmental engineering majors will find a number of lucrative scholarship opportunities sponsored by Federal and State government agencies. The growing demand for green technologies, coupled with the country's recent push to encourage more students to study science and science related disciplines, has led to a number of scholarship opportunities for students pursuing degrees in civil and environmental engineering.
The following few examples should give students an idea of the types of government supported scholarships available to environmental engineering majors.
The Morris K. Udall and Stewart L. Udall Foundation offers the Udall Scholarship for students pursuing degrees in fields related to the environment, including engineering, science, education, justice and urban planning. Special consideration is given to minority applicants, particularly Native Americans. The maximum award is $5000, to be used at the student's college of choice.
The United States Environmental Protection Agency administers the AAAS Science and Technology Policy Fellowship for post-graduate students pursuing research into environmental management and environmental science. Applicants must have solid scientific and technical credentials, and must submit three references to be considered for the fellowship. Award amounts will be determined on the basis of the applicants research proposal.
The National Oceanic and Atmospheric Administration offers the Ernest F. Hollings Scholarship for students pursuing degrees and careers related to the stewardship of our oceans and atmosphere. The award is open to undergraduates who can demonstrate a high level of academic achievement, and who are enrolled in an approved program of environmental science. The maximum annual award is $8000, which will be accompanied by a 10 week paid internship with NOAA or one of its affiliated organizations.
Environmental engineering continues to be a growing field that offers students a wide range of professional opportunities. Whether applied in the board room, the court room, or in the fields a degree in environmental engineering is the first step to protecting our fragile ecosystem, and to developing new technologies that will propel the country into a more sustainable and environmentally sound future.
Engineering Scholarships
Browse Scholarships
Resources
More Educational Resources