Buddhism Scholarships
It's All About Karma
For this world religion that over three hundred million people claim as theirs, higher education and lessons in enlightenment are closely related. It seems the good karma that Buddhists have put out into the universe since its inception has come back to them in terms of generosity and abundance in education – there are plenty of scholarly opportunities specifically for those who profess Buddhism. Whether you are a Buddhist trying to find a way to pay for your education or a student who wishes to study Buddhism, simply follow the scholarship version of the eight-fold path and you will find that there are many golden opportunities available.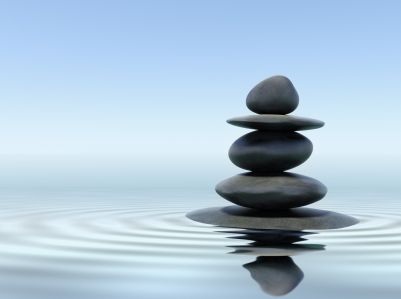 Seek funding, and you will find it in the following places:
Church Funding
If you live in California and are a member of the San Jose Buddhist Church Betsuin, then you have several opportunities for winning a scholarship. Requirements for most of the scholarships available include being a member of the church as well as one of the active groups within the church community. See their website for information on applying for any of these awards.
Mr. and Mrs. Fred Nitta Scholarship – This $500 scholarship requires that you be a graduating senior or high school graduate. You must provide grade transcripts and proof of community service involvement, especially within the Buddhist and temple communities. In addition, three letters of recommendation are needed as well as an essay on a Buddhist topic.
The James Takeo Hashimoto Memorial Scholarship – This monetary award is given to a graduating high school senior Buddhist that follows the Bodhisattva belief and is involved with the church programs.
The Masato and Chieno Kumada Memorial Scholarship – A graduating senior who is seeking a higher education is the ultimate winner of this monetary award. Excellent scholastic achievement and being active within the church are two prerequisites to be considered.
Phil Matsumura Memorial Scholarship – Members of the church's Young Buddhist Association (YBA) are eligible to receive this scholarship. Applicants must also display outstanding academic achievement and commitment to Buddhism.
College Funding for Buddhism Studies
Naropa University
Naropa University, the only accredited Buddhist university in the United States, is located in beautiful Boulder, Colorado and offers undergraduate and graduate degree programs for religious studies in Buddhism. In fact, the university has two Master's degree programs devoted to it. To support some of those students in this field of study, there are several scholarships available.
The Frederick P. Lenz Foundation Merit Scholarship – This monetary award is for a graduate student studying for a Master of Divinity degree or even a Master of Buddhism. Students must demonstrate scholastic excellence and potential to make a significant impact in the development of American Buddhism. In addition, students must be United States citizens or permanent residents and provide not only several letters of recommendation but also an essay about their Buddhism goals. For the first year, a graduate student will receive $15,000 with a possibility of a $7,500 renewal the following year.
Monastic Scholarship – Only one student, either a nun or monk, is given this monetary award. Full tuition and miscellaneous school fees are covered and can be renewed.
Emory University Center for Tibetan Buddhist Studies
The center for Tibetan Buddhist Studies at Emory University in Atlanta, Georgia is known for its special relationship in partnership with the Dalai Lama, who is considered a professor at the University. Emory has a thorough selection of Buddhist programming, offering courses in Tibetan studies, language studies and interdisciplinary studies in Buddhism and the mind/body. Students at the center are eligible for several different scholarships in Buddhism in addition to the plentiful aid that Emory has to offer the school as a whole. The school also offers study abroad programs in Tibet and other countries of Buddhist interest, many with scholarship funding from its Center for International Programs Abroad (CIPA).
Dharma Realm Buddhist University
Dharma Realm Buddhist University in California offers a Bachelor degree in Buddhism Study and Practice as well as a Master's degree program. For students with true financial difficulties, the university will provide qualified Sangha members on campus with a scholarship which would cover tuition and possibly even room and board. See their website for more information on applying for this unique gift.
Institute of Buddhist Studies
The Institute of Buddhist Studies in California is a graduate school and seminary which offers a Master of Arts in Buddhism Studies. The institute was granted $100,000 in 2010 to use as funding for the Yamashita scholarship. They now offer scholarships on a yearly basis and students who are seeking a scholarship must complete financial aid paperwork to be considered. Letter requests for scholarships should be sent directly to the Dean of The Institute of Buddhist Studies.
Private Foundation Funding
The Tzu-Chi Foundation
The Tzu-Chi Foundation, a Buddhist non-profit with over 80 offices in the US, issues scholarships to high school seniors graduating with at least a 3.0 grade point average. Financial need is a requirement as is scholastic achievement. Monetary awards are typically $1,000. Recipients who will put their "kindness into actions" and exemplify the principles of an ultimately good humanity are encouraged to apply.
The Khyentse Foundation
The Khyentse Foundation provides modest scholarships to several individuals in financial need. This monetary award is not limited to just college students but also other individuals like teachers and translators who wish to practice and study Buddhism, in particular preserving, promoting and dealing with Buddhist texts through the Khyentse Center for Tibetan Buddhist Textual Scholarship.
More Opportunities in Buddhism
Like the followers of Buddhism themselves, financial aid opportunities in the study of Buddhism are generous and largely devoted towards the promotion and peaceful study of the dharma or natural law and its related subjects such as care for the environment, earthly peace, human compassion, and wisdom through contemplation. Those who are devoted to a lifelong pursuit of Buddhism are invited to apply for those listed above.
In addition, there are many monasteries and centers for Buddhism who host regular classes and events that are often free of charge and supported by donations only. These opportunities would be ideal for a student exploring the ideas of Buddhism and testing the waters to determine if it is something they want to commit study towards for the long-term. Contact your local monastery or Buddhist hub to see if there are any other local opportunities for scholarship that you might be eligible for.
Religious
Browse Scholarships
Resources
More Educational Resources