Scholarships for Atheists, Secular Humanists, and Freethinkers
Free Money for Free Thinkers
The values you believe in, or do not believe in, may not be the first thing you turn to when thinking of your qualifications for college funding, but think again. If you define yourself as an atheist, secular humanist, or otherwise "free" thinker, there are benefactors who will support both those beliefs and your way through college.
You may believe in no god at all, or think of yourself as a secular humanist and absolutely reject any supernatural beliefs since you believe that people must take responsibility for their own lives. You may be a free thinker who holds these beliefs or who has rejected religious dogma and believes that opinions must be based on reason. You may be an agnostic, not knowing whether god exists or not.
All these varying views serve to set students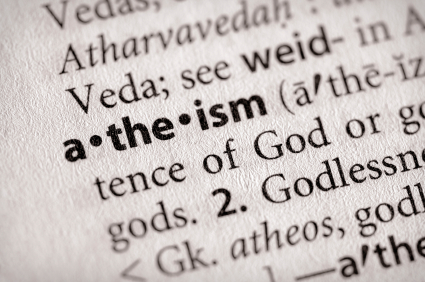 apart from the rest of the collegiate body, and many who hold them are convicted and outspoken. No matter where you align yourself on this spectrum of belief, or unbelief, you may be eligible for some awards and monies based on these values. Note that several of the following awards are specifically targeted towards gay and lesbian free thinkers.
Scholarship Programs
American Atheists, Inc.
American Atheists, Inc. offers two scholarships in the amount of $2,000 and $1,000. These award are available to both high school seniors and those currently attending college. A GPA of at least 2.5 is required. The winner of the scholarship is determined by evaluating the individual's activism with respect to the atheist viewpoint.
A second scholarship in the amount of $1,000 will be awarded to an outstanding gay or lesbian atheist.
The related Secular Student Alliance is also a fantastic online resource for information, articles, awards, news, and networking for those who hold its beliefs. Both the American Atheists and the Secular Student Alliance hold annual conferences to garner support and further the field's research.
Pfund Scholarship
The Pfund foundation is devoted to the support and furthering of LGBT (lesbian-gay-bisexual-transgender) individuals in the upper midwest area of the US. Atheist Minnesota residents or those planning on attending an institution of higher learning in Minnesota and who are either themselves LGBT or have a family member who is can apply for funding under the Pfund Scholarship. Two scholarships for atheist students are offered: the Atheists for Human Rights Award and the Byron Thayer Award given to a gay or lesbian atheist/humanist.
Preference is given to high school seniors when awarding funds, which can be used toward educational expenses at colleges, universities, trade schools, or technical colleges. Applicants will submit written answers to a series of questions about their career and educational goals, the challenges they have overcome in life, leadership abilities, and activism. Official transcripts and two letters of recommendation are also required.
Freedom From Religion Foundation
Over $4,000 in cash scholarships are awarded to the winners of the Freedom from Religion Foundation's annual essay contest. A set topic for the essays is announced each year, and students are asked to respond specifically to it using their best writing skills.
Silverman Secular Humanist Scholarship
The Silverman Secular Humanist Scholarship is available to students who are secular humanists studying at the the College of Charleston in South Carolina. Successful applicants will be devoted towards ethics and morals based on rationalism and humanism. Both academic achievement and financial need are taken into account when considering applications for funding. The scholarship is renewable, provided the recipient remains a full-time student with a GPA of at least 3.0.
Note that applications for this scholarship are not accepted every year because by college regulations in years when the previous recipient continues to be eligible it is automatically renewed.  Therefore, it is recommended that you check with the Office of Financial Aid or by writing to SilvermanScholarship@cofc.edu to see whether a new recipient is being selected for the following year before completing the application.
James Randi Educational Foundation
The James Randi Educational Foundation provides funding for the Critical Thinking Educational Scholarship Awards every year. One undergraduate and one graduate award are given, both in the amount of $1,000. Applicants are asked to send in an essay along with their application. The award money may be used only at US institutions of higher education.
The foundation is dedicated to promoting critical thinking through distributing accurate information about paranormal and supernatural events, and the award is meant to promote the extension of this belief through a deserving student.
Additional Benefits for Free Thinkers
Since free thinkers often have to stand up for themselves against the majority's belief that is contrary to theirs, they can be very outspoken, well-versed and certain of their beliefs. Make sure this conviction level comes across in your essays and applications for any of the above scholarships. It can make the difference between a memorable application and a forgettable one.
Atheist, agnostic, humanist and free thinking students have the additional advantage of being able to use local hubs of their beliefs for scholarship resources. For example, check with your local atheistic or free thinking organization for further grant opportunities of which you are unaware. These beliefs, held thoughtfully and openly, are powerful and may put you one step closer for paying for your college career.
Religious
Browse Scholarships
Resources
More Educational Resources