Liberal Arts Scholarships
Become Well-Prepared for Today's Jobs
A Liberal Arts education encompassed many disciplines, and forms the foundation of the curriculum for most colleges and universities. The concept of a Liberal Arts education began with the ancient Greeks, who considered a grounding in a wide range of subjects and disciplines to be a necessity for a well educated, self governing, populace. Today, a Liberal Arts curriculum is typically comprised of up to two dozen departmental disciplines, including literature, foreign languages, philosophy, history, mathematics, psychology and the natural sciences. By being exposed to a wide range of disciplines, students develop a well rounded educational background that will prepare them for any number of careers. Indeed, many potential employers consider graduates from a liberal arts program to be the most ideal candidates for employment.
Students graduating with a Liberal Arts degree may choose to move directly into the workforce, or may opt to continue their education at the graduate and post-graduate levels. Students who choose to continue their education typically move on to more specific fields of study, using their Liberal Arts education as a foundation for a highly specialized academic or professional degree.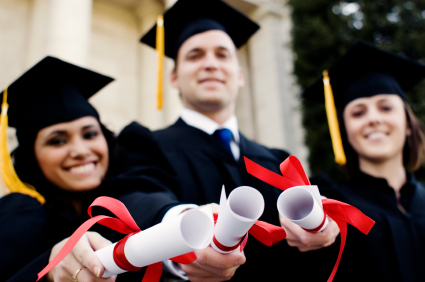 Scholarships for students pursuing a Liberal Arts degree are typically supported by colleges and universities. Because the nature of a Liberal Arts degree is so far reaching, and encompasses a number of different disciplines, it is rare for a corporation or professional association to sponsor a Liberal Arts Scholarship. Students pursuing a Liberal Arts degree, with a plan to continue their education in a specialized field, will want to expand their scholarship search to include their final chosen major. For example, students enrolled in a Liberal Arts program, with the intention of pursuing a career in accounting, will want to search for Liberal Arts scholarships first and then follow that up with a search for a suitable accounting scholarship.
Scholarship Programs
Colleges and universities are the primary source for Liberal Arts scholarships. Campus-based financial aid varies greatly, and students should contact their school's offices of financial aid for information on scholarship programs for which they may be eligible. The following examples should give college-bound students a better idea of the types of Liberal Arts scholarships that are offered by colleges and universities around the country.
Liberal Arts degrees sometimes get looked down upon by graduates with Master's or Professional degrees. But they are the foundation of a solid education, and are often the stepping stone to a lucrative professional career. Again, the majority of Liberal Arts scholarships are campus-based, and focus on the needs of undergraduates working towards their first degree. Students who intend to pursue a secondary or Professional degree will want to continue their scholarship search by concentrating on their chosen field of study as it relates to their ultimate career goals.
Arts and Humanities
Browse Scholarships
Resources
More Educational Resources