Humanities Scholarships
Foundation of Liberal Arts Education
Traditionally, the Humanities umbrella has included the subjects of history, English and the foreign languages. Scholars consider these disciplines to be the traditional foundation of our modern liberal arts education and they remain the essential groundwork for much other academic study.
The mission of most departments of Humanities is to provide students with enlightened liberal arts disciplines with the goal of creating insightful participants in society who are well-rounded, skilled in reading, writing, thought and speech, and who possess an eye for integration of the academics. If you are on the hunt for scholarships in this arena, be aware of the resources below which encompass the studies of the Humanities and can comprise a very nice financial aid package for the savvy student.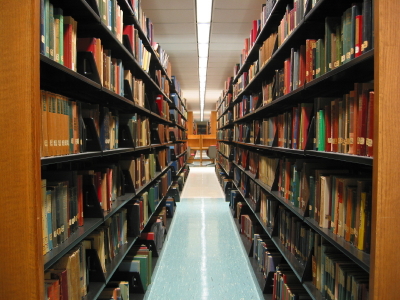 The Humanities boast the unique ability to inspire interdisciplinary communication and collaboration as well as offer students textural coursework in history, arts and civilization. As far as post-graduate work in this field, graduates of a Humanities program may pursue advanced degrees with purposes of academic research and teaching or use related disciplines as a jumping off point for careers in business, education, politics and many more. Such a wide-ranging study as the humanities necessarily carries with it an infinite opportunity of specialization and is bountiful in the scholarship department for students in need. The following scholarships do well to carry a student all the way from a fresh interest in the Humanities straight out of high-school to a terminal degree years down the line.
College Scholarship Programs
Edward B. Kauffman Scholarship, San Francisco State University
San Francisco State University provides a solid program in Humanities whether students opt to major in a cut-and-dried Humanities degree or major in one of the humanities disciplines, such as English, Literature or History. The Edward B. Kauffman Scholarship is awarded specifically to the Humanities major. Applicants may be undergraduate or graduate students, but must be able to demonstrate financial need as well as high academic standards. The award is $2000 and up, depending on the student's current finances.
SFSU also boosts a number of other, smaller scholarships in its Humanities department, including the Carolyn Irene Howard Memorial Scholarship for $500 and the Judith Anne Ott Scholarship for $500. See the Humanities department for more information on applying for these.
Jane Buttrey Memorial Scholarship, Montana State University
Humanities students enrolled at Montana State University-Northern in Billings may apply for the Jane Buttrey Memorial Scholarship. Seven of these awards are given annually to Humanities majors who best combine financial need and academic excellence. This scholarship is only available to undergraduates. The requirements include maintenance of at least a 3.0 GPA.
University of Utah College of Humanities
The University of Utah College of Humanities offers both undergraduate and graduate programs in the discipline. There are numerous awards to be had here, and the running list of scholarships and fellowships includes:
The Allan Hagander Book Awards are given to undergraduates in the Humanities who both exhibit financial need and excel academically. Scholarships are $500.
A dozen Graduate Fellowships are awarded to graduate students willing to undertake assistantships and teaching positions while finishing their studies. Awards are up to $5,000 and include stipends.
The Graduate Research Award recognizes one outstanding graduate student in the department who has completed research that has been recognized by academics and professionals in the field. Award is $1,000.
The Kennecott Scholarships are designed to assist undergraduate Humanities students who are financially strapped, academically talented and enrolled full-time.
The LoPrest Book Award is similar to the Kennecott and awards $500 scholarships.
If any of these specifications sound like you, see their website for the complete list.
Ohio State University College of Humanities
Ohio State University College of Humanities administers the following scholarships to undergraduate students:
Humanities Alumni Scholarships are awarded to students in the department who have plans to study abroad. Other criteria include financial need and academic excellence. Students must be at least in their sophomore year to be considered.
Richard Knopf Scholarships reward the top tier of Humanities students and gives monetary gifts that are automatically "deducted from tuition."
Luther Lalendorf Scholarships are specifically designed to offer funds to outstanding students in the humanities who are both academically talented, but have also participated in community service organizations.
The Katherine Hall Prize is awarded to female students in the Humanities who have an outstanding record of academics, and who have demonstrated leadership abilities.
See the Humanities department for the complete listing and details of the OSU scholarships available to you.
Chateaubriand for Humanities and Social Sciences Scholarship
The Massachusetts Institute of Technology (MIT) participates in the Chateaubriand for Humanities and Social Sciences Scholarship in association with the French government. Scholarships award noteworthy graduate students in a Humanities program with tuition and fellowship benefits at a French university. The goal of the program is to provide international collaboration in a scholarly environment. Research projects must be focused on France or a related topic within the Humanities. Scholarships include travel expenses and a stipend, and are ideal for the adventurous Humanities student looking to travel abroad and put a modern context to their study of historical traditions and methods.
University of Texas, Austin, College of Liberal Arts
The UT Austin Department of Humanities offers a broad range of multiple perspectives in the history, tradition and languages of the liberal arts, and matches the breadth of their studies with quite a few scholarships as incentive.
The Karyn Diane Cameron Endowed Presidential Scholarship, specific to Humanities students, provides an amount of $2,500 to an undergraduate in the department. Contact the department adviser if interested in applying.
The Mr. and Mrs. Marvin K. Collie Endowed Presidential Scholarship holds the same stipulations and reward amount as the previous one.
The James and Dorothy Doyle Scholarship in Western Civilization comes in an amount that varies from year to year. As its name indicates, it is targeted towards a student with special interest in the study of Western civilization.
The Professor Stanley N. Werbow Memorial Scholarship in the Humanities is also a scholarship in varied amounts, but with no specific student target. The applicant must be an undergraduate in the department.
Further Opportunities in the Humanities
Beinecke Scholarship Program
One of the most competitive and renowned scholarships, and justly so because of its hefty weight, is the Beinecke Scholarship. This award is given to nearly two dozen students in the Humanities or related disciplines every year, and comes with a certain amount of freedom because it is not attached to any particular college. Students must be in their junior year and nominated by their faculty in order to be considered. Criteria include superior academic record, intentions to advance to graduate and/or post-graduate studies and significant financial need. Awards are a whopping $32,000. The Beinecke Scholarship should not be pursued by the under eager or faint of heart.
Other Opportunities
There may be other chances for Humanities-specific scholarships if you contact the department coordinator of your chosen school and inquire personally about what is available. State your commitment to the major and make it clear that you are unwavering. Especially in such a broad field as the Humanities, try to direct your interests within it to be as specific as possible for the greatest shots at highly targeted scholarships where donors are seeking a particular research paper or dedication to an idea or time period.
As you pick and choose which scholarships to apply for according to your qualifications and needs, make sure to keep tabs on all deadlines and application requirements you come across. The only kind of scholarship you most definitely will not receive is the one you don't apply for, so be sure to apply on time and in an organized manner, and your efforts will pay off to finance your college career and secure your profession in carrying on the tradition of the Humanities.
Arts and Humanities
Browse Scholarships
Resources
More Educational Resources