Scholarships for General Studies
Interdisciplinary Studies are Often Designed for Non-Traditional Students
General Studies, often called Interdisciplinary Studies, provide an all-around liberal arts degree. General Studies/Interdisciplinary Studies majors are exposed to all liberal arts disciplines and, as a result, gain an insightful education that helps them narrow their focus for graduate studies, including law or medicine, or allows for a range of entry-level jobs in any number of career fields, including business, communications, public relations, education, or the arts.
General Studies programs are often designed to achieve one of two goals: to fulfill the unique needs of non-traditional students, or to provide an organized introduction to majors and career tracks for undecided undergraduates. Non-traditional students appreciate the flexibility the coursework often allows by letting them work at their own pace.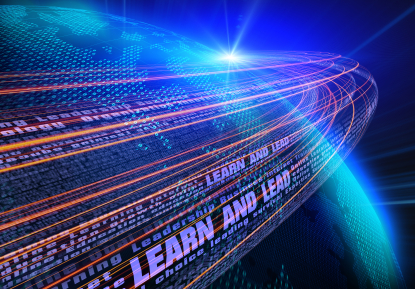 Scholarship Programs
The University of Texas-Dallas School of Interdisciplinary Studies offers students the opportunity to achieve a bachelor's degree in arts or science. Each student designs their own program with an advisor, so the focus is almost limitless. Areas of specialization include gender studies and American studies, which focuses on the cultures, institutions, arts, structure, and social processes of the United States. There also are minors for health care studies and environmental studies. UT-D provides scholarships specifically designed for interdisciplinary students:
Henry DuBois Scholarship is awarded to academically accomplished students in the major. Applicants are also selected based on faculty recommendation and an essay that offers insight into their career goals and reasons for choosing a General Studies major.
Carolyn Galerstein General Studies Scholarships are awarded based on similar criteria, including financial need.
Undeclared majors and half-time students can apply for the International Education Fund Scholarship Degree to study abroad. seeking, non-degree seeking, and undeclared major students may apply. Must be enrolled at least half-time with UT Dallas at the time of application. Students must have a 3.0 or higher GPA.
Carolyn Galerstein Internship Scholarships.
Columbia University in New York is an Ivy Leagues university with one of the most robust General Studies programs in the nation. The school's General Studies scholarships can range from $500 to $18,000 based on academic record and financial need. Students enrolled in the CU program often have their sights set on medical school and other upper-level programs. General Studies at CU was created specifically for returning and non-traditional students.
The Bread Upon the Waters Scholarships through the University of Pennsylvania are designed women older than 30 years old who are enrolled part-time in the General Studies program and for whom financial aid is not readily available. Awards pay for up to six courses each academic year until the recipient graduates. This unique offering is generously funded by GS alumni. The university's College of Liberal and Professional Studies also offers scholarships department-wide:
Kay Scholarships are awarded to students pursuing a Bachelor of Arts degree based on academic excellence and financial need. Recipients are awarded two courses in the Fall and Spring terms and two courses in the 12-week Summer session.
Michael J. Murray Memorial Scholarship is awarded to a student pursuing an undergraduate degree on a part-time basis. The student must demonstrate exemplary leadership, participation in community service, and commitment to continuing education. Recipients are awarded two courses in the Fall and Spring terms and two courses in the 12-week Summer session.
Senior Auditor Scholarships provide two courses to academically excellent students with financial need.
The Center for Continuing Studies at the University of Connecticut offers the non-traditional adult student the opportunity to pursue a Bachelors in General Studies. Scholarships provide one more reason to keep students engaged:
Gall/Roper Scholarship and Norris Memorial Awards are given to academically outstanding continuing education students in the GS program who can also demonstrate a significant financial need. Awards are up to $1,000.
The Class of 1944 Scholarship is funded by alumni and designed to reward those students whose college career has been interrupted due to circumstances outside their control. Eligible applicants must demonstrate academic excellence and financial need.
Morrison Scholarship recognizes the outstanding achievements of a female student in the GS program who has overcome obstacles.
Alexinia Baldwin Altrusa Memorial Scholarships recognize female students for their contributions to the community. Selection criteria also considered are academics and financial need.
Arts and Humanities
Browse Scholarships
Resources
More Educational Resources