Consolidate with ACS
Find Your Financial Savings
Are you having trouble managing your monthly student loan repayments? Well, it might be time to seek out a loan consolidation plan. Affiliated Computer Services (ACS) is a student loan servicer. They provide customer care representatives to answer your calls and questions and help you manage any outstanding loans you may have. Most importantly, they offer loan consolidation plans!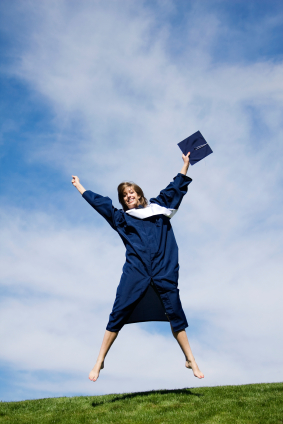 Consider First:
Before you jump right in and look to consolidate your student loans, there are a few things that you need to ask yourself:
How many federal loans do you have left to repay?
What are the interest rates on your loans?
How much do you pay each month per student loan?
Do you have any other financial obligations other than student loans?
Are you still within your grace period, or have you already begun to repay your loans?
How many more payments do you have left?
How many different lenders do you currently have?
There are many more intricate questions you could list, but these are the biggest and most important. A major feature of loan consolidation that you need to realize is that you will end up repaying your loans for much longer than if you didn't consolidate. The industry norm is a 30 year payment plan. This means that, in total, you are going to pay more interest on the loans even though you will be paying less per month.
Consolidate Your Federal Loans with ACS
ACS provides a Federal Consolidation Loan which gives the borrower everything previously mentioned. It allows you the opportunity to package your numerous loans and bundle them into one, low payment each month. ACS is a Federal Family Education Loan Program (FFELP) lender. This means that are a few certain terms that are set by the government and are non-negotiable:
To calculate this interest rate, you take the "weighted average" of the interest rates on your federal loans- based on the day you applied for consolidation. This number is rounded up to the next 1/8th percent. This rate will not exceed 8.25%.
There are no hidden fees.
When you go to consolidate your loans there is no credit check.
Since July 1, 2006, students are not allowed to apply for consolidation. Federal consolidation loans may only be applied for during the initial grace period or while in repayment.
There are a few different payment terms if you go through ACS to consolidate your federal loans. The different payment terms include standard, income sensitive, and graduated. Depending on how much you borrow, your repayment period varies. If you borrow $10,000 or less, your payment period will be 10 years. If you borrow over $60,000 your payment period is likely to be 30 years. As said before, your monthly payments will be lower each month; however, the total amount you pay back will be more than before. Check out ACS's online loan consolidation calculator. It provides very close estimates for what the new fixed rates on your loans will be. You can even download an application for consolidation on their website.
Background Information
Loan Type
Discipline
Lenders
More Educational Resources