Medical School Scholarship Aid
'Checkup' on Opportunites for Every Level of Medical Education
Embarking on a medical career requires a considerable financial commitment – from the word go. Undergraduate tuition bills are enough to stymie many families' educational funding efforts, so additional schooling at the graduate and doctoral levels can be devastating to the bottom line. The average medical school graduate leaves college with over $150,000 in student debt – and the figure keeps rising.
Medical school assistance falls into largely the same categories as the financial aid that carried you through your undergraduate courses. Government agencies, individual colleges, and private entities each put forth educational funding for cash strapped medical college students. Various forms of aid, including grants, service scholarships and medical student loans are tapped to bridge the gap between medical tuition costs and student resources.
Resourcefulness and perseverance yield medical school financial aid that supports your under-funded advanced degree pursuits. One of the best ways to pay for medical school is to get good grades. Students who consistently excel academically open merit-based scholarship doors for funding medical school education.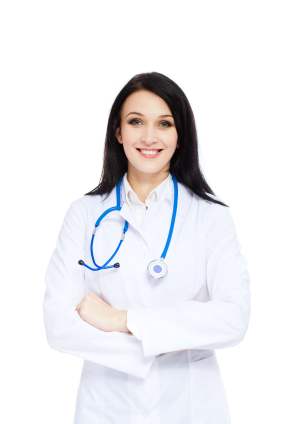 Merit Scholarships
Medical schools that offer scholarships are looking for committed and talented candidates, so most awards are issued based on merit. In scholarship funding, merit is defined as maintaining rigorous academic standards; including a high grade point average (GPA) throughout high school and baccalaureate studies, and scoring highly on the Medical College Admissions Test (MCAT). Medical schools offer merit-based scholarships according to their own particular rules, so students are encouraged to consult with medical school advisers at individual campuses.
Mayo Medical School, in Minnesota, offers three types of scholarships to high achieving applicants. Medical students submit completed applications to start the review process, which includes interviews and extensive student vetting. These competitive scholarships provide valuable performance-based resources:
Merit scholarships offer fifty percent tuition reimbursement and are renewable based on academic performance.
Dean's awards are full ride scholarships that go to medical students who show commitment and potential in medical education.
Outstanding achievement scholarships are distributed to student applicants that come from non-traditional backgrounds and have overcome adversity to excel in medical education. These scholarships are renewable based on continued academic excellence.
The University of Miami – Miller School of Medicine awards several million dollars worth of direct individual scholarships each year. Once students are accepted into the school, they are automatically considered for scholarships. Selection criteria include submitted transcripts, test scores and levels of financial need. Students with high GPAs and high MCAT scores are given priority consideration for receiving campus-based funding.
Armed Forces Medical Training Opportunities
The Health Professions Scholarship Program (HPSP) is a military benefit offered by the United States Army, Air Force and Navy. The United State Marine Corps does not offer HPSP because Marines receive their medical support from the Navy.
Under the program, the military pays for medical schooling, which includes tuition, books and other fees. Medical students in the HPSP also receive small remunerations each month to defray living expenses. In return, students must serve a year for year match in terms of reserve duty. Students are allowed to attend the medical schools of their choices, but it is important to note that each applicant must be accepted by an accredited medical school prior to requesting HPSP participation. The military does not help students get admitted.
Accepted students are commissioned as inactive reservists during their medical studies; however, they are required to participate in forty-five days of active duty each year as a required component of their participation. Upon graduation, students apply for medical residency through a military match program, before having their ranks raised to officer status. Typically this residency is served in a military hospital, although in some special instances civilian hospitals are utilized for training under the HPSP.
Upon completion of his or her residency, each successful participant owes the military four years of active duty service. After serving a four-year stint, a doctor can either continue a military career or serve in the civilian sector. If civilian life is chosen, the doctor remains committed for four additional years of reservist duty.
Medical Association Scholarships
The American Medical Association (AMA) Foundation recognizes the extraordinary financial needs of medical students. In response to the financial shortcomings faced by a majority of aspiring medical professionals,the Foundation issues several scholarships each year. To apply, students are encouraged to consult with program administrators and financial aid representatives from individual institutions of higher learning. Nominations and application forms may have campus-specific components. These AMA resources support educational funding for qualified candidates within the medical education system:
Service-Oriented Scholarship Programs
The National Health Service Corps (NHSC) offers a scholarship program that pays for medical school expenses – including a monthly living allowance stipend. Each eligible student must gain admittance to a medical school on his or her own merits, and be a United States citizen. In addition, scholarship recipients must commit to work for periods of two to four years in under-served medical-shortage areas.
Qualified applicants are pursuing medical degrees in primary care disciplines. Upon graduation, or satisfaction of residency training, part of the NHSC commitment requires scholarship participants to practice medicine in areas that exhibit the greatest levels of need.
Browse Scholarships
Resources
More Educational Resources