Public Safety Management Scholarships
Earn a Career as a First Responder or a High-level Safety Professional
Public safety, which is usually a function of government, means the provisions made for keeping a population protected. The population in question is often that of a city, state, or even the United States as a whole. Every large municipality or other organization (like a college or corporation) has a department called Emergency Management, Disaster Preparedness, Homeland Security, or something similar, and as a public safety manager that's where you're likely to find employment.
You'll learn how to make successful large-scale preparations in the event of situations like natural disasters (such as floods, storms, and earthquakes) or manmade hazards (chemical spills, large power outages, school shootings) and how to lead a team through scripted responses while surmounting unexpected obstacles like contractors who fail to deliver bottled water or communication problems between different responding units. This career requires a great deal of responsibility, but you'll always find yourself in demand.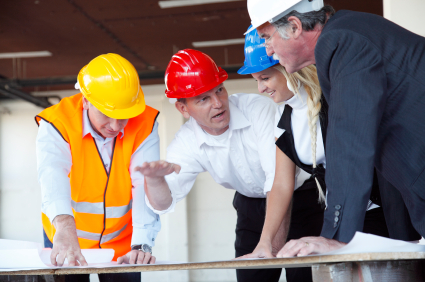 Scholarships From Colleges
Indiana University-Purdue University Indianapolis
The Indiana University-Purdue University Indianapolis School of Public and Environmental Affairs (SPEA) offers a degree in public safety management and a number of undergraduate scholarships suited to students pursuing that degree. Here are three examples of what you will find:
The SPEA Alumni Association Scholarships are for current students who have a GPA of 3.0 and will return next year. Applicants should demonstrate their involvement in service to the community and the public, and list all extracurricular activities. Graduate students are also eligible, and each scholarship is worth $1,000.
If you're in your first semester at SPEA, you're eligible for the $500 SPEA New Student Scholarship if you meet these criteria: you were ranked in the top quarter of your high school class and your SAT score was at least 1000/your ACT score was at least 21.
If you're studying abroad and you're an undergraduate in good standing with SPEA, you're eligible for the International Experience Scholars award. You must keep notes on your experiences and share them publicly with other SPEA students.
Arkansas Tech University
Arkansas Tech University's Department of Emergency Management hands out the Ed Leachman Emergency Management Scholarship to undergraduates and graduate students. To be eligible, you must be a member of the International Association of Emergency Managers and prove financial need. You must submit an essay describing how the scholarship will further your career.
Scholarships From Private Organizations
Maryland Emergency Management Association
The Maryland Emergency Management Association provides five Maryland Emergency Management Association Scholarships every year, each for $1,000, to students from the five geographical areas of the state (Western, Central, Eastern, Southern, and National Capital). You must be a senior in high school, one of the accepted college majors is Occupational and Public Safety, and the scholarship money will go directly to your school.
Michigan Public Risk Management Association
The Michigan Public Risk Management Association (the Michigan chapter of the national association) offers two scholarships for students who are at least juniors in college and majoring in public service disciplines like Occupational and Public Safety. Undergraduate applicants must maintain at least a 2.8 GPA, and graduate students must have a 3.2. You must demonstrate financial need, and students who work part-time during the year are preferred.
With your application, you'll submit a transcript, resume, summary of your career goals, and explain why you're applying for the scholarship. Here are your two choices:
The MIPRIMA 9-11 Memorial Scholarship includes money for college, your registration fees for three MIPRIMA seminars, and your expenses for attending MIPRIMA's summer seminar.
The Donald Althoff Memorial Scholarship, which includes an invitation to a golfing event.
The amount of each award varies between $750 and $2,000, depending on available funds and the number of qualifying students.
International Public Safety Leadership & Ethics Institute
The International Public Safety Leadership & Ethics Institute, in conjunction with the Phi Theta Kappa Foundation, has established the Richard L. Resurreccion Public Safety Scholarship for students in certain associate degree programs given by community colleges. A degree in public safety is included. There are two scholarships for $1,000 each, and your school's program director will need to certify your application.
Association of Public Safety Communications Officials International
The Association of Public Safety Communications Officials (APCO) International has set up two scholarship funds that pay for training in a public safety program at Jacksonville State University (JSU). JSU's Emergency Management program includes courses grouped under the APCO Institute and APCO Virtual College divisions, tuition for which the following two awards will pay:
The Silent Key Scholarship funds public safety communications training for professionals who work in that field.
The CAC Scholarships are underwritten by APCO's corporate partners and are given to professionals taking courses in public safety.
Law Enforcement Scholarships
Browse Scholarships
Resources
More Educational Resources