Legal Studies Scholarships
Law is a Factor in Business and Industry: Speak the Language
The overarching umbrella titled Legal Studies generally offers students a wide-angle lens glimpse of law and legal policy juxtaposed against almost any other area of life. Law and society, law and the federal or state government, law and enforcement, or law and crime may all be subjects included under this study.
Once graduated, students in a legal studies program may have a variety of different career goals in mind for themselves, including attending law school or entering the legal profession via other routes, such as law enforcement, investigative services or as paralegals. For those who want to stop their studies after graduation, legal studies is a degree in its own right and does not necessarily designate the student to go on to law school.
Legal studies programs undertaken by students who have solid long-term plans may also be combined with a larger career goal. Students often choose to pursue further education beyond legal studies in a related field such as business, economics, environmental policy, public administration, education, healthcare and many others that must consider the role that law plays.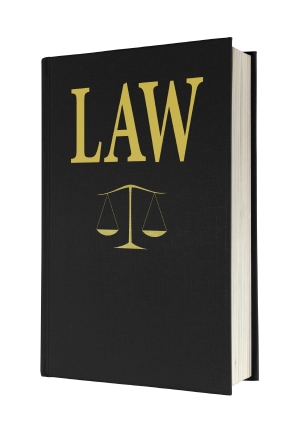 In this way, legal studies is a foundational basis for more specific interpretations of the law in various arenas of culture. More and more professionals must be capable of interdisciplinary dialogue that inherently demands a basic understanding of related legal issues, thus creating more demanding jobs for those with a degree in legal studies as well as experience in another pertinent field.
There are quite a few programs in legal studies that offer funding directly to students who are committed to the field and possess academic merit. Those wishing to kick start their pursuit of legal studies with scholarship aid may begin by putting together a financial aid package including some of the following awards.
Scholarship Programs
University of Central Florida
The Department of Legal Studies at UCF in Orlando, Florida offers five different scholarships for academically sound and financially deserving students who are committed to the pursuit of the law. These monetary awards are sponsored both by generous individual benefactors and by institutional law firms. UCF has a comprehensive legal studies program, including a minor in law and a Bachelor of Arts/Science in legal studies, so whether you want to major or minor in law they have a program appropriate for your interest level. Contact the UCF financial aid office for more information on this bundle of scholarships.
American University Washington College of Law
This school, located appropriately on Massachusetts Avenue in Washington, DC, has an international legal studies program that very generously hands out no less than five full rides to outstanding students. The International Legal Studies Program Alumni Fund Scholarships are given to entering law students who show academic prowess and total dedication to the current issues of global policy and the world's legal system. Students must apply with a creative and persuasive essay on international law, as well as a resume. Keep in mind that the Washington College of Law also offers a couple of other, smaller scholarships, that are not quite the full ride but are certainly helpful nonetheless.
University of Massachusetts – Amherst
The Department of Legal Studies at the University of Massachusetts-Amherst provides students with a Legal Studies major as well as auxiliary coursework for students pursuing other majors. The department offers about half a dozen generous scholarships to undergraduates and graduates, including:
William M. Bluestein Memorial Scholarship offers full-time undergraduates pursuing public policy or related fields up to $1,000 in award money. Eligible applicants are chosen based on economic and social disadvantage in combination with academic merit.
Madison Fellowships are given to graduate students with an interest in teaching courses in law and legal studies to high school students.
European Legal Studies Scholarships
The law firm of Baker and McKenzie offers select graduate level law students the very competitive European Legal Studies Scholarships. Smart and internationally accomplished students may qualify for up to $15,000 in scholarships including employment with the internationally recognized company.
Applicants must be at the top of their class and bi-lingual in English and French to be considered. This is a great option for the linguist who does not mind the commitment to working for the law firm.
Lake Superior State University
Lake Superior State University in Michigan offers students in the Business program access to the School of Business, Economics and Legal Studies – Lambda Sigma Beta-Scholarships. Qualified applicants must be pursuing a career in business and have top-notch academic records to compete. A letter of recommendation from faculty is also required. Awards are $500 per academic semester.
Pace Law School
Pace Law School at Pace University in New York provides a wide range of law specialties including opportunities in the area of legal studies. The institution is most noted for its devotion to the instruction of environmental law and environmental legal studies. Scholarships applicable to students in the legal studies programs include these highly varying awards:
Learned and Augustus Hand Fellowships give accomplished students a broad range of legal specialty in which to study and still compete for generous fellowship awards. Applicants must be in the top tier of their class and be willing to work on special projects and serve as mentors for other students. Scholarships cover a student's full tuition costs.
Journal of the Pace Center for Environmental Legal Studies Merit Scholar awards are given to students involved in environmental law as well as journalism.
Center for Environmental Legal Studies Merit Scholar awards are designed for outstanding students with a passion for international environmental issues and policy.
Students pursuing energy law and legal issues may qualify for the Pace Energy Project Merit Scholars awards.
Pace Land Use Law Center Merit Awards are given to new students whose previous academic records are outstanding as well as their interest in land use issues. Students must demonstrate a strong interest in legal studies and be dedicated to the practice.
East Central University
East Central University in Oklahoma administers the Edward Barton Brooks Scholarship in Government and Law. Students must be pursuing a major in Legal Studies or Government to be considered. Other criteria include the requisite academic excellence as well as strong leadership skills.
ECU's Bachelor of Science in Legal Studies offers students a broad survey of the impact law has on a range of disciplines and serves as a pre-law degree or prepares students for immediate employment in various legal services careers.
Raymond Cannon Memorial Scholarship
The United Negro College Fund stands behind this award that is given to a pre-law student in any state who is attending a UNCF institution, usually a historically black college or university. The prize is between $2000 and $5000 to support an African-American student dedicated to the pursuit of law and in their junior year of school. Students may not apply for themselves, but must instead be nominated by the financial aid director of their program. Special consideration will be given to students who have demonstrated remarkable leadership, either during high school or college.
More Options in Law
A degree in law is no quick venture. Programs are expensive and many years of education are often required for those aiming to reach the top of their field. Prospective law students should be relieved that there are so many aid programs, like the ones above, designed specifically to relieve them of some of the burdens of a legal studies degree. Incentives for the study of law are plentiful and come in the form of scholarships, grants, loan repayment gifts and other satisfying awards.
Besides these scholarships primarily from the colleges and departments themselves, don't forget to check with legal testing agencies and law offices near you to see what other awards they may have to offer. In addition, don't hesitate to talk with the financial aid office of your college or university for more scholarship opportunities in their law department. They may have private donors or other benefactors who are there to mentor you and help you financially to achieve your dream becoming a legal practitioner.
Students should remember that a law degree will eventually become its own reward. The title carries a certain heft and level of respect that no other career choice entails, and those who work through law school will be rewarded with a very stable job market.
Law Enforcement Scholarships
Browse Scholarships
Resources
More Educational Resources