Justice Administration Scholarships
Degrees Lead to Law School or Law Enforcement
Criminal Justice, is the part of our government that carries out the laws of the land. Through law enforcement, the bar, the judiciary, corrections and probation, members of the criminal justice system process those that choose, for whatever reason, to break the law. It is crucial to our society that we have a fair, just, effective and efficient criminal justice system. The people that choose this field as a career are the ones that determine all of these factors. It's an honorable field that is both rewarding and challenging.
Programs in Justice Administration generally provide undergraduates and two-year students with a broad survey of criminal justice and law enforcement courses. Graduates may use the programs as a means to a pre-law degree or as an entry level into any of several fields including police officer, special agent, criminal investigator, court officer, security specialist, corrections officer, victim advocate, juvenile service worker and more. A degree in Justice Administration may also serve as a basis for other disciplines such as business, social sciences and psychology, all of which can benefit from a basic education in criminology and criminal justice.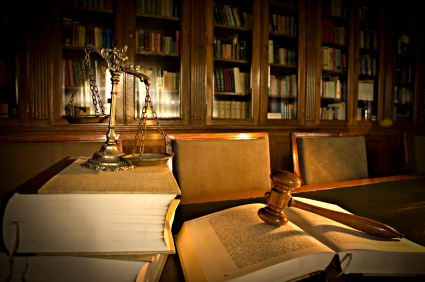 Because this is not only a high demand field, but also one of honor and respect, several opportunities for financial assistance are available. Many community colleges, technical schools and universities offer scholarships specific to Justice Administration. Local, State and Federal Law Enforcement organizations offer awards to promising students, and children of those who have served in law enforcement; and many memorial scholarships for fallen officers are also available. The list below provides several examples of these types of awards. Check with your school and local law enforcement organizations for more opportunities.
Scholarship Programs
The University of Louisville Department of Justice Administration offers the following scholarships:
John C. Klotter Award goes to the graduating senior in the JA major with the highest accumulative GPA.
Kenneth James Marshall Graduate student award is given to a student who has completed and defended his thesis with a minimum 3.5 GPA. Applicant should be an active member of the college and community, with a desire to help the less fortunate.
Kenneth Nally Award is given to a graduating senior in the JA major, decided by alumni. Applicant must be active in the college and have demonstrated leadership skills.
Mt. Hood Community College in Oregon sponsors the Jeremy E. Christensen Memorial Scholarship, awarded to MHCC students that have been awarded a GED, are pursuing a degree in Criminal Justice, and can demonstrate financial need. Award is $1,000. Applicant must submit an essay on student's goals and two letters of recommendation.
Cerritos College in California provides the Administration of Justice program. The curriculum is designed to offer a broad base of general coursework in criminal justice. The Richard McGrath Memorial Scholarship is awarded to academically talented students in the program. Annual award is $1,000.
The Law Enforcement and Justice Administration program of Western Illinois University offers over ten scholarships ranging from $150 to $500 or more, including:
American Society for Industrial Security Scholarship is a small $150 award that goes to two students in the LEJA major each year. Applicants should be pursuing security as a career and have a minimum 3.0 GPA.
Keith Webb Scholarship program requires that applicants have a GPA of at least 3.2 and be pursuing a LEJA major and pre-law minor. Applicants should also have a good judicial standing and a strong chance of pursuing a career in law. Recipients are awarded $500 or more.
Roy Shephard Scholarship for African American Students is awarded to those in the LEJA major with a minimum 2.5 GPA. The intent is to encourage underrepresented populations in the field of law enforcement. Students receive $400.
Hendrickson Scholarship is given to a female student in the LEJA major who is at least in her junior year of studies, maintains a consistently superior GPA and holds down a part-time job in order to fund her education. Funding varies based on applicant's need.
Dr. Yonah Alexander Counterterrorism Scholarship awards $250 to a senior LEJA major and Homeland Security minor with a minimum 3.3 GPA. An essay on the role of law enforcement in counterterrorism is required, and preference is given to former and current law enforcement and military personnel.
The Chesterfield County Scholarship is awarded to full-time John Tyler Community College students with a minimum 3.2 GPA. Preference is given to a select group of majors, including Police Science.
BECA Inc offers the Edna R Anthony Memorial Scholarship to senior with a minimum 2.5 GPA intending to study Criminal Justice, Journalism or Nursing/Healthcare at a Historically Black College or University. Three individual scholarships of $500 are awarded.
The North Carolina Sherriff's Association awards twelve $1,000 scholarships to undergraduate students majoring in Criminal Justice in the North Carolina University system every semester. Priority is given to children of sheriffs, deputies or law enforcement officers killed in the line of duty, with next priority to children of active or retired law enforcement officers.
The National Military Intelligence Agency, Ohio Chapter awards the NMIA scholarship of up to $2,000 to provide assistance toward education of students interested in a career and in furthering their professional skills in Intelligence. at least one scholarship will be awarded each year. Applicants must not be relatives of NMIA or scholarship committee members, and must provide evidence of satisfactory scholastic advancement.
The Indiana Sherriff's Association awards a varying number of scholarships to qualifying applicants. Namely, active affiliate or associate members of the Indiana Sheriffs' Association or dependent children or grandchildren of an active affiliate or associate member of the association, an Indiana resident, attending an Indiana College or University, majoring in a law enforcement field and enroll as a full-time student (12 hours). A person who has received a scholarship in a prior year may apply for a renewal of the scholarship for only three successive years. The Indiana Sheriffs' Association Scholarship Committee shall determine the regulations and information required to qualify.
The Lint Center for National Security Studies, Inc. offers a number of justice administration scholarships, including the Army Staff Sgt. Richard S. Eaton Jr. Scholarship for students who are seeking a criminal justice degree and want to pursue a career in Alliance Building, Counterintelligence, Cultural Understanding, and National Security. The Lint Center will award a $1000 scholarship that can be used for tuition and other educational costs.
The Cascade Pacific Council Boy Scouts of America awards the Sheryl A. Horak Law Enforcement Explorer Memorial Scholarship to law enforcement Explorers who demonstrate superior potential as career law enforcement executives. Any law enforcement Explorer who is at least in the twelfth grade may apply. Candidates will be evaluated according to their academic record, leadership ability, extracurricular activities, and their personal statement on "Why I want to pursue a career in law enforcement." The merit-based award involves a $1,000, one-time scholarship.
The Ronald G. Williams, Jr. Foundation awards the Master Corporal Ronald G. Williams, Jr. Law Enforcement Scholarship, a $1,000 criminal justice scholarship, to high school seniors. The applicant should have at least a 2.5 GPA and be planning on attending college full-time. Applicants will be required to write an essay on why he/she wants to be a Law Enforcement officer.
The Kentucky Association of Chiefs of Police awards six $500 scholarships to Kentucky residents majoring in Criminal Justice, Law Enforcement or Police Administration. Family members of current or retired law enforcement members will be given preference.
Law Enforcement Scholarships
Browse Scholarships
Resources
More Educational Resources