Economic Crime Fighting Scholarships
Fight White Collar and Financial Crime
If you have a special place reserved in your heart for the proprietors of complex, elaborate and high-risk economic crime, and that special place is called disdain, perhaps you are cut out for a career combating this particular sort of social outlaw. A life's work spent defraying the effects of these shrouded villains can mean a good solid education to base your career on, a challenging and stable job, and a bonus of satisfaction from fighting a destructive financial force.
Both economic and financial crimes are often rolled into one major umbrella category of what is called white-collar crime. White-collar criminals are those most often at work behind the scenes in large and intricately constructed corporate environments where a lot of resources are at stake. Some of the corrupt are high-level accountants and financial gurus whose intelligence with numbers gets them into trouble; others have their hands in the computer networks, secretly hacking passwords and stealing information for their own surreptitious purposes.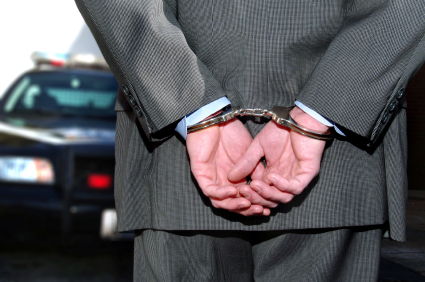 It takes a special skill-set and know-how to meaningfully expose these criminals and restore justice to the virtual and coded world. Therefore, students interested in pursuing a career in white-collar crime fighting are entering a constantly changing and competitive field.
It is a pursuit and profession so new and particular that college degrees in financial crime or economic crime are few and far between. However, most professionals in the field hail from broad backgrounds in accounting and finance, business, criminal justice, and information technology. A basic degree in any of these fields is an excellent foundation for a life spent fighting white-collar crime, and luckily there are many scholarships available for just such an education.
Scholarships and Degree Programs Related to Economic Crime
Utica College Economic Crime Institute
The Utica College Economic Crime Institute in New York specializes in educating the next generation of white-collar crime fighters from fraud investigators to computer forensic specialists and everything in between these specialities. Students may pursue the Bachelors in Criminal Justice/Economic Crime or a Masters in Economic Crime Management. Both degrees are currently the only programs of their kind that are this specific and targeted towards this pursuit.
As a bonus, students are offered unique opportunities to experience internships and co-op educational programs that offer the chance to interface with working professionals in the field of economic crimes. The Masters program is also unique and attractive for its optional distance-learning format.
Students at Utica College receive thousands of dollars in scholarships and financial aid each year from both college scholarships and endowed grants, making it one of the most sought-after programs. Be sure to get in touch directly with Ultica to see what they may have to offer you in terms of funding, and you may be able to receive up to a full-ride deal for tuition.
Herkimer County Community College
The Criminal Justice: Economic Crime degree sponsored by Herkimer County Community College is unique in that it can be completed entirely online. Fraud, criminal law, justice fundamentals, security and investigations are all topics covered within the scope of the Herkimer Internet Academy. If you are looking for a distance-learning based program in white collar crime, this may be the ideal situation for you to be able to earn a degree no matter your location.
Herkimer lists more than 20 scholarships that are in small amounts but add up to go towards any of their programs. See their website for more information and to apply.
University of Texas – San Antonio
The University of Texas – San Antonio offers a quite robust major in Criminal Justice with a concentration in Economic Crime Investigation. Students pursuing this course of CJ studies are not only engaged in curriculum related to general criminal justice, but also receive education in the motives and methods of high-level business crimes, including general white-collar crime, cyber-crime and financial crime.
The department offers its own scholarships that change on an annual basis. Interested students must contact the Criminal Justice department for current awards.
University of Alabama – Birmingham
The University of Alabama-Birmingham offers a hybrid degree to students in the Criminal Justice program or MBA program who are interested in concentrating in economic crime. The Graduate School Department of Criminal Justice now offers a Specialization in White Collar and Corporate Crime. Students receive additional courses in related subjects before completing the degree.
Because this is a graduate level program, most of the monetary assistance given to students is in the form of assistantships, which may be applied for directly through the Graduate School of Criminal Justice. There is also quite a bit of funding available for the school as a whole, so you may be able to discover general awards to use for education in the Criminal Justice department.
Lynchburg College
This college in Virginia offers a Economic Crime Prevention and Investigation major that will lead to a BA in the field. Offering an emphasis on intense investigation while basing its curriculum in a variety of academic disciplines from accounting to philosophy, this is a comprehensive and engaging program that is one of the best of its kind. A minor in Fraud Investigation is also possible.
Scholarship competitions that take place on campus lead to awards ranging from $1000-$5000. Six other generous scholarships in amounts up to $14000 are available generally to the college as a whole, of which a student can earn only one.
Specialized Scholarships
Closely related to the subjects of economic and financial crime are the specialized fields of study in Forensic Accounting and Fraud Management, both of which are up-and-coming departments which synthesize criminal justice know-how with high-level financial crime to create a comprehensive course of study. There are a number of schools that offer degree programs in these areas, and a few special opportunities attached to them, including:
University of Alabama – Birmingham
The University of Alabama-Birmingham offers the ACL Forensic Scholarships to students in the Accounting major who are committed to pursuing careers in fraud investigation or forensic accounting. Qualified applicants must have high GPAs and possess superior skills in accounting to be considered. Awards are up to $1,000.
Watch out for a few other fraud and crime-specific scholarships in the accounting department to supplement, as well.
University of Arizona
Eller College within the University of Arizona is host to at least a dozen financial awards to its students that are studying accounting, including the ACFE Association of Certified Fraud Examiners Scholarship, which hands off $1000 to a student who is studying accounting, criminology, or criminal justice at the University of Arizona.
Eligible students will be full-time and display an outstanding and passionate commitment to studying white collar crime and preventing fraud through integrity and good business and finance practices. Transcripts, essays, interviews, and personal accomplishments will all play a part in helping a candidate to win this award.
George Mason University
This university located in Virginia houses the Investor Protection & Corporate Fraud Research Center which does a heavy amount of research and innovative practice in the arenas of appropriating corporate governance, managing tax fraud, and financial investigation. The IPCFRC is under the umbrella of the George Mason School of Management, and is a great resource for mentorship, relevant courses, research and development for students of the college.
George Mason offers a graduate certificate in Forensic Accounting which is a post-graduate opportunity for a student to continue their education and possibly work towards a CPA if desired, but with a strategic edge of forensics, in this case. Scholarships available for the school are able to be applied for using only one application for a multitude of different awards that will go towards tuition. Notably, the Management school has been rated one of the best business schools in the country, with strong programming and outstanding professorship.
Association of Certified Fraud Examiners
The Association of Certified Fraud Examiners is a great resource for students in the field and a wonderful example of an altruistic and generous professional organization, as it funds the annual Ritchie-Jennings Memorial Scholarship. Awards are given to well over two-dozen students majoring in forensic accounting or criminal justice who are interested in a career in Fraud Management.
Eligible applicants must write an essay explaining their career goals as well as have demonstrated academic excellence in their majors. Scholarships are awarded in amounts ranging from $1,000 to $10,000 and are applied directly to students' tuition.
More Opportunities to Fight White Collar Crime
As the field and need for combatants of white-collar crime grows and expands its influence, more programs and scholarship opportunities become available every year. Keep an eye out for incentives at your college or university that may concern this branch of study, such as challenging technology contests or prizes for research. A couple of good resources to keep an eye as new opportunities become available in this relatively young field are the Financial Industry Regulatory Authority's Investor Education Foundation (FINRA) as well as the Institute of Internal Auditors, both of which are professional development organizations that hold a significant amount of information and news pertaining to the industry. Your school's financial aid office and computer sciences or business finances department may be great assets to you, also, in pointing you in the right direction of more scholarships and rewards for development in the field.
Make sure your specific intentions and aspirations to fight financial and computer-based crime are known by your benefactors as you apply to any of these scholarships or programs. White-collar crime is a serious issue that only a few students are equipped to fight, and the more specific and clear you are in your background and future goals to counteract these certain crimes of corporate corruption, the better chance you will have of receiving funding for your education to do so.
Law Enforcement Scholarships
Browse Scholarships
Resources
More Educational Resources