Corrections Officer Scholarships
Careers No Longer Blue Collar
Corrections employees are increasingly likely to have advanced college education, acquiring degrees in fields like criminal justice, corrections, criminology, and penal administration. You can work in corrections facilities or as a correctional specialist with an office of probation and parole, providing supervision, rehabilitation, and reentry services to individuals who have run afoul of the law.
These professions can be hazardous, but they offer daily opportunities to work with people who need help. You will exercise your skills in encouraging cooperation and resolving conflicts in a harmonious manner in order to ensure good order and personal security for every one of your clients, teaching them how to make positive contributions to the community.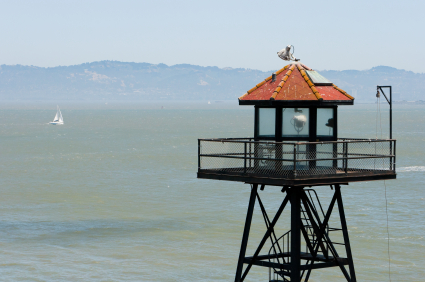 Scholarships From Private Organizations
Association of State Correctional Administrators
The Association of State Correctional Administrators underwrites the annual Susan M. Hunter Scholarship for full-time undergraduate and graduate students who are children of full-time employees (either past or present) of a member agency. Undergraduates must have at least a 3.0 GPA, and graduate students must major in either Corrections or Criminal Justice.
You must include two reference letters, transcripts, and test scores with your application.
College Scholarships
Eastern Kentucky University
The Eastern Kentucky University College of Justice & Safety offers two undergraduate scholarships for students with majors in the department:
The Program of Distinction Scholarship brings $1,250 each semester for a maximum of seven semesters, assuming the current funding level continues. If you are a freshman, you must have a high school GPA of 3.0 with an ACT of 22/SAT of 1030. If you are transferring from another school, your first year's GPA must be 3.5.
The Joseph Famularo Scholarship is reserved for majors in Criminal Justice or Police Studies, and you must be a junior with a GPA of 3.7 for your freshman and sophomore years.
Minnesota State University (Mankato)
Minnesota State University (Mankato) has combined its corrections curriculum with its sociology department. Corrections students can apply for the Boyd Duncan, Gustav Petterson, T.R. Schaffler Scholarship in the amount of $500 ($250 per semester) if they currently have a GPA of 3.0 and will be juniors or seniors during the year of the award. Your application will be judged on your academic success and professional potential.
Arizona State University
The School of Criminology and Criminal Justice at Arizona State University currently lists six scholarships for undergraduates majoring in Criminology and Criminal Justice. Here are three of those available:
The Arizona Justice Educator's Association Scholarship is for those who have finished 12 credit hours in major courses with a GPA of 3.0.
The CHS Quasi Endowment Scholarship is given to a major with at least a 3.5 GPA who contributes service to the community and shows leadership. Applicants may be enrolled either full- or part-time.
The Society of Former FBI Agents – Phoenix Scholarship goes to a resident of Arizona who takes at least six credit hours, is a junior or senior, and has a GPA of 3.0. Law enforcement officers (LEOs) are preferred.
Western Illinois University
Western Illinois University's School of Law Enforcement and Justice Administration hands out the Sam Sublett Jr. Scholarship. Preference is given to minority students, and a spotless reputation is required. The renewable scholarship is in the amount of $500.
University of Houston (Downtown)
The Department of Criminal Justice at the University of Houston (Downtown) permits students to submit one application for all departmental scholarships. There is an initial set of criteria to meet, as follows: you must be a criminal justice major in good standing with 12 credit hours and a GPA of 3.0, and you must be enrolled for six hours when you apply. As a corrections student, you will be eligible for the Robert S. Browne Memorial Scholarship for Criminal Justice and, if you plan to become an LEO, the 100 Club Endowed Scholarship as well.
City University of New York
City University of New York's well-known John Jay College of Criminal Justice provides numerous scholarships, as you can see, and here are three examples:
The James and Rubie Malone Scholarship for $1,000 is awarded to a sophomore based on financial need and academic history (a 3.2 GPA is required), in addition to community service.
The Nancy Flynn Scholarship is intended for a woman at least 25 years old who has returned to school after an absence of at least five years. It brings $500, and the necessary GPA is 3.2.
The Maria I. Ramirez Memorial Scholarship for $1,600 also goes to a female student who is enrolled full-time, has a GPA of at least 2.5, and has completed 12 credit hours in the college.
Law Enforcement Scholarships
Browse Scholarships
Resources
More Educational Resources