Haitian Scholarship Funding
Programs for Haitians and U.S. Residents from Haiti
Student-specific scholarships target certain segments of the student body, offering financial assistance and other resources designed to increase representation in higher education. Ethnic heritage, gender, and other personal attributes are used to designate scholarship recipients, so tap your own unique traits to land college funding.
The United States is rich with diverse cultures, each with a unique set of educational challenges. Various groups are committed to furthering education for disadvantaged populations, including efforts aimed at Haitians living in the U.S., and abroad, who are desperate for access to higher education. These examples illuminate some of the positive efforts in-place for disadvantaged, under-represented students of Haitian descent.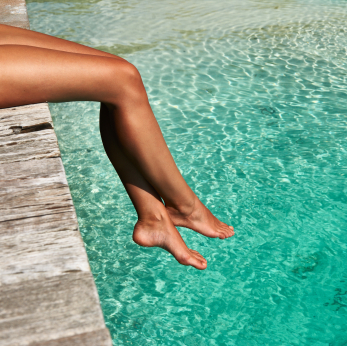 Nicaraguan and Haitian Scholarship Program
For Nicaraguans and Haitians living in Florida, and enrolled in four-year college programs within the state, the DOE puts forth a special higher education financing initiative. This is an annual award that selects one Haitian and one Nicaraguan student who are living and going to school in Florida, to receive special educational considerations form the state government.. You must either be a citizen of Haiti or have been born there, to receive the Haitian scholarship. Successful applicants must also have a 3.0 GPA and demonstrate a strong history of getting involved in community service. You must be enrolled in 12 semester hours each semester to qualify for assistance aimed at undergraduate studies, or 9 semester hours per semester if you are seeking financial aid that applies toward your graduate work.
Contact: Office of Student Financial Assistance, Florida Department of Education 1344 Florida Education Center, Tallahassee, FL 32399-0400, (904) 487-0049. For current information and specific program details, interested students are encouraged to visit the Florida DOE website.
The General Toussaint Louverture (Breda) Scholarships
Students pursuing this scholarship are either Haitian born or residents of the United States with Haitian parent(s). Scholarship applicants are between the ages of sixteen and twenty-six. To qualify, ethnic Haitians are required to demonstrate familiarity with Haitian culture and retain strong commitments to their Haitian heritage.
Academic requirements include a GPA of 2.5 and graduation from high school or equivalent. GED applicants are encouraged, and successful candidates are already enrolled or on schedule to enroll in two-year or four-year academic programs at approved colleges and vocational school.
For more information about educational assistance for Haitian Americans, contact Haitian-Americans United, Inc. (HAU) P. O. Box 260440. Mattapan, MA 02126. (617) 298-2976.
The Tierney-Tobin Memorial Scholarship Program
This program, sponsored by Haitian Ministries, serves the unique distinction of sponsoring primary, secondary and post-secondary education for Haitians. Studies supported at the college level include medical, nursing, business, and vocational programs, with an emphasis on assisting students returning to Haiti after graduation.
For more information, contact haiti.ministry@snet.net or call 860-848-2237 ext 206.
Additional opportunities exist for sponsorship abroad. U.S. – based philanthropic organizations support education for Haitian nationals, to advance the mobility of low-income residents. Organizations like LeFlambeau Foundation advance Haitian causes by providing financial resources for Haitian citizens to attend college in the United States. In this example, scholarships are awarded on a case-by-case basis, and reserved only for those students pursuing college degrees in agriculture, engineering, and international commerce.
Browse Scholarships
Resources
More Educational Resources