Sales and Marketing Scholarships
Find Money For your Business Degree
Marketing and Sales is one of the most popular degree pursuits in American colleges, luring high-school students in with its promise of a solid business foundation, practical and theoretical application, and endless job opportunities. As a result of this demand, a huge assortment of business and management colleges in the US offer Marketing and Sales degrees.
Students may wish to go straight into business upon graduation, sometimes with a company or foundation with which they have completed an internship. Or they may return to the books and acquire further certification or do graduate level study in a business school program for marketing.
The career options for a successful Marketing and Sales expert are broad. Every organization, whether for profit or non-profit, needs a key person to lead promotion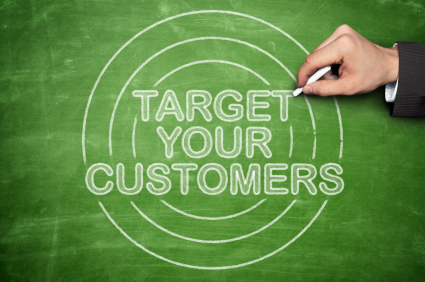 and provide an interface who is trained in marketing and/or sales. As long as this social setup exists, there should be no shortage of jobs in this arena. Luckily, there is also no shortage of scholarship funding for those seriously dedicated to their marketing education. There is an assortment of funds for nearly everyone at all levels of study:
Career Requirements
Professionals in the field of marketing and sales often spend a lot of time with customers, planning product and service promotion or public relations campaigns. You will be expected to have the winning combination of a firm grasp of marketing principles as well as possessing savvy sales skills. Sales can be challenging because of how directly it deals with a variety of people, and the field is not for everyone. But if you're outgoing and highly motivated, you will find the work can be satisfying and financially rewarding.
Long and often off-beat hours may be a requirement depending on where you land a job. Travel can be a hassle or a perk, depending on your lifestyle, preferences, and job. More than likely, though, you will be able to find a position in sales and marketing that fits you well.
Scholarships
Sales and Marketing Executives of Cleveland
The Sales and Marketing Executives of Cleveland in Ohio offers a large $5,000 scholarship to area students in sales and marketing. Qualified applicants must have at least a 3.0 GPA and be in their sophomore or junior year of studies. An essay plus letters of recommendation and a college transcript are also required for consideration.
Marketing and Sales Executives of Detroit
The Marketing and Sales Executives of Detroit, another professional organization, supports the education of local college students pursuing the profession. The number of scholarships awarded depends on funding for that particular year. Typically there are a good handful of scholarships with past award amounts of $2,000. Outstanding students successfully navigating academics and extracurricular activities are preferred.
Alexandria Technical College
Alexandria Technical College in Minnesota offers its Marketing and Sales Management students scholarships up to $500. Students must declare the major, maintain a 3.0 GPA and have at least a semester in the program to qualify.
Western Michigan University
The Haworth College of Business at Western Michigan University has a Marketing Department that is very generous with its monies. The college awards the following scholarships from various sources to sales and marketing students:
Robert B. Trader Marketing Scholarship awards a major in Sales and Business Marketing up to $750. Students with a high GPA and an active interest in college activities are preferred.
Enterprise Rent-A-Car Scholarships recognize two students from the Sales and Marketing major with records of academic excellence. Applicants must be willing to accept an internship with the company.
Sales and Business Marketing Scholarships from the department are given to two students annually. Awards are up to $500.
The Ronald Elenbaas Sales and Business Marketing Scholarship recognizes a student with an outstanding academic record with an award of $2500.
The Burnham Insurance Group funds a scholarship up to $1,000.
Students with a GPA of 3.25 may apply for the Greenleaf Company Scholarship. Awards are up to $5,000.
Sales and Marketing Executives of Atlanta
The Sales and Marketing Executives of Atlanta fund the Lewis F. Gordon Scholarship, sponsored by Kennesaw State University. Students may be undergraduate or graduate degree seekers. Requirements include a high GPA and membership in Pi Sigma Epsilon. Contact Kennesaw State University for more information on applying for this scholarship.
University of North Carolina – Asheville
University of North Carolina-Asheville students in sales and marketing may qualify for the Asheville Sales Marketing Executives Association Scholarship.
Specialized Scholarships
The scholarship funded by the Hospitality Sales and Marketing Association International gives students up to $2,000 based on academic merit and their intent to micro-specialize in this field. See the website for more information on applying for this year's award.
There may be other scholarships available to the potential marketing and sales student through the Business department of your college or university. Be sure to check with the financial aid office or business office to find out about any other scholarships that are targeted towards study in this field.
Don't forget that students interested in sales and marketing will have access to whatever resources their local business professional organization or marketers association has. This place-based source may prove to be a great source of funding for your studies.
In your inquiries and scholarship applications to places like this, take care to be direct and particular in your interest in the sales and marketing field. If you are interested specifically in fashion sales, say so. These distinctions will make you as an applicant stand out and may put you one step closer to financing your college degree.
Business Scholarships
Browse Scholarships
Resources
More Educational Resources