Scholarships in Public Administration
Work for the Government or Not-for-Profit Business
If your goal is to work in a management role, for the government or for a private non-profit organization, your college education will be rich in curricular areas like human resources, budgeting, public relations, planning, and environmental policies. Well rounded candidates, seeking city manager jobs, or other public administration positions, are well served by academic majors like Public Administration.
Scholarships for public administration education originate from industry associations and educational foundations, but much of the available financial assistance comes from individual campus scholarships, offered in support of departmental PA programs. These examples illuminate financial aid opportunities for qualified students of Public Administration.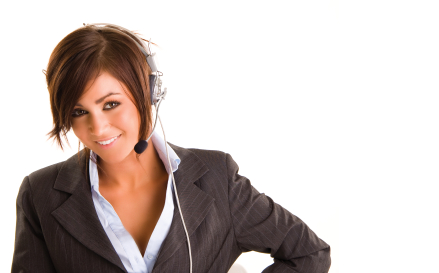 Government Finance Officers Association of the United States and Canada
The Government Finance Officers Association ("GFOA") offers the Public Employee Retirement Research and Administration Scholarship, for full- or part-time graduate students of public administration, business administration, finance, and social sciences. Citizens and permanent residents of the US and Canada are eligible to apply for $4,000 worth of annual funding.
To be considered by the Scholarship Committee, applicants must each submit a completed application form, college transcripts (undergraduate and graduate), a resume, and a letter of recommendation from the applicant's dean or academic adviser. In addition, a statement setting out the applicant's plans for graduate study leading to a career in government is required.
GFOA also offers the George A. Nielsen Public Investor Scholarship. One award worth $5,000, or two in the amount of $2,500.00 each, are awarded to local government or public sector employees studying public administration, business administration, or finance – at the undergraduate or graduate level.
One year of service is required before eligibility for Nielsen funding is instated. To qualify for the award, all applicants must be recommended by their respective employers.
National Academy of Public Administration Herbert Roback Scholarship
The Herbert Roback Scholarship is available to full-time students already enrolled, or entering Master's Degree programs related to public administration, political science, and international affairs. Awards are applied at institutions of higher education like: New York University, Albany/SUNY, Syracuse University, Princeton, and Brandeis University.
Each institution is invited to nominate candidates for the two $7,500.00 awards. Applicants are required to submit official transcripts, resumes, two letters of recommendation, and a personal statement detailing the applicant's career aspirations.
University of Alaska Anchorage American Society of Public Administration Scholarship
Students enrolled in the Master of Public Administration program at University of Alaska Anchorage or University of Alaska Southeast, who have distinguished themselves academically, are eligible to apply for academic scholarships. A GPA of 3.0 or higher is required for incoming students, and GPA standards of at least 3.5 apply to currently enrolled students.
U.S. and foreign students are eligible to apply; but preference for landing awards is given to University of Alaska students. Official transcripts, a resume, two letters of recommendation, a list of extracurricular activities undertaken, and a personal essay must be submitted by each applicant.
Long Island University Health Care and Public Administration Program Undergraduate Scholarship
Full-time students at Long Island University, pursuing academic credentials related to Public Administration, and qualified transfer students with GPAs of at least 3.0, are eligible to receive scholarships worth $2,000 each. The scholarships are renewable for a maximum of four years.
Successful applicants are recommended by their high school or college counsellors and academic advisers. Candidates are each required to submit a brief statement outlining how the funding will assist them in their educational pursuits. Educational goals and career aspirations should be included in the essay content.
Portland State University, College of Urban and Public Affairs American Public Works Association Michael Linberg Scholarship
A $2,000 scholarship is available for U.S. citizens enrolled at Portland State, in pursuit of a Master's Degree in Public Administration, with a particular emphasis on Public Works Administration. Financial need, as well as academic achievement, are taken into account when selecting scholarship recipients.
The following information is required for application: GPA, three letters of recommendation, a resume, and information about career goals and community involvement.
University of Texas at San Antonio
UTSA College of Public Policy puts-forth campus-specific assistance for Public Administration majors. Undergraduate program participants, as well as graduate students, benefit from initiatives that serve bachelor's and MPA degree pursuits. Recent awards issued through the department include:
Rotary Past President's Scholarship
Presidential Scholarship
Public Administration Graduate Student Scholarship
Ruben Munguia Scholarship in Public Administration
Business Scholarships
Browse Scholarships
Resources
More Educational Resources