Public Relations Scholarships
Work in High-Powered Business as a PR Specialist
A career in the public relations industry can be both lucrative and fulfilling. For many students wishing to enter this competitive industry, an advanced education is mandatory to success in the field. Public relation specialists handle the flow of information between their client - which can be an individual, organization or even industry – and the public. This leaves the opportunities for a PR professional open wide.
Since public relations specialists are in such high demand, there are many scholarships available for students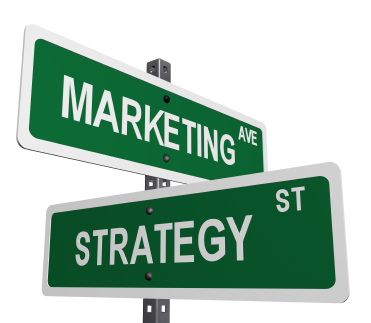 who have both financial needs and an excellent academic record. To improve your chances of receiving scholarships you will need to join some PR associations/organizations. Many of these organizations offer scholarships specifically to members.
If you want to apply for a PR scholarship – it will also be useful to work on application essays and samples. Many of these scholarships require proof of your interest and passion for public relations. A portfolio may include press releases, campaigns or brochures. A good enough portfolio can ensure you a PR scholarship.
Public Relations Society of America
The Public Relations Society of America (PRSA) is the world's largest organization for public relations professionals and boasts over 10,000 members, organized into more than 300 chapters across the United States (and one in Argentina). The PRSA offers several different scholarships which vary in amount and scope. The PRSA also sponsors several competitions and is affiliated with many more scholarships.
These scholarships are mostly merit based and offered to public relations students all across America. There are separate chapters for each state and each chapter also offers additional scholarships for local members. It will be worthwhile to become a member at some stage of your career anyway – why not at the very beginning?
Some of the scholarships available from the PRSA:
Betsy Plank/PRSSA Scholarship Program: Named after the first female PRSSA president, this scholarship is awarded on the basis of academic achievement. Applicants with demonstrated leadership skills, and those who are dedicated to, and have practical experience in public relations will be favored. There are three awards: First Honor -$2,000, Second Honor -$1,500, Third Honor -$1,000.
Gary Yoshimura Scholarship: This scholarship is for a student studying public relations. A minimum GPA of 3.0 on a 4.0 scale is required, as is PRSA membership and demonstrated financial need. This scholarship is valued at $2,400.
Internship Awards, Conference Registration Grants and chapter awards are also available through PRSA.
The Lagrant Foundation
The Lagrant Foundation offers several scholarships every year (36 in 2013) to deserving minority students interested in studying public relations, advertising or marketing. Awards of $5,000 are available for undergraduates and $10,000 for graduate students. Applicants must be Black/African American, Pacific Islander/Asian American, Hispanic or Native American. A minimum GPA of 2.75 is also required, but if you feel your GPA does not accurately reflect your academic achievement, you may submit a one page explanation. In order to qualify for this scholarship you will also need to write an essay detailing your career goals, and how you will increase the lack of minority representation in your field.
Additional Resources
If you are looking for a public relations scholarship you will be surprised at the amount of available opportunities. For minorities especially there are a host of large and small organizations who are keen to increase minority representation in public relations. Individual colleges and universities offer PR scholarships within their own programs. Check with your potential school(s) to find out what awards may be available.
Business Scholarships
Browse Scholarships
Resources
More Educational Resources