Organizational Management Scholarships
Learn How to Lead Business Organizations
Start-up companies all the way through those that are part of the Fortune 500 all have one thing in common. They all take managers with sound leadership abilities to maintain a functioning, organized working environment. There are those who go to college to study how to become an expert in organizational management. Like all other students pursuing their college degree, those in organizational management are looking for scholarships to help get on their way. Luckily, there are colleges and programs out there who offer such aid.
Specific Organizational Management Scholarships
Manhattanville Castle Scholarship Awards
Westchester County (NY) employees pursuing an undergraduate degree in Organizational Management have the opportunity to apply for this scholarship. Applicants must be at least 23 years old and have 2 years of work experience. Also, they must have either an Associates Degree or 60-75 undergraduate hours with at least a 2.5 GPA. This scholarship pays for 30% of tuition.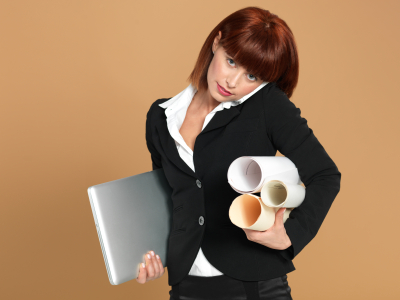 Colorado State University College of Business F.E. (Pete) and Jonnie Peterson Scholarship
The F.E. (Pete) and Jonnie Peterson Scholarship offers full-time students who are majoring in organizational management and are maintaining a 3.5 GPA or higher a $1,200 scholarship. To be eligible, the applicant must write a 2 page paper on a current business issue.
Spring Arbor University – More Life Scholarship
Students enrolling in the Master's Degree program in Organizational Management as well as those studying for a Bachelors Degree in Management and Organizational Development are eligible to apply for the More Life Scholarship. A random drawing is done, and those who win are awarded full paid tuition.
Peru State College (Nebraska) Selective Entrepreneurship and Economic Development (SEED) Scholarship Program
The SEED Scholarship at Peru State College offers 2 individuals up to 18 hours of graduate online tuition. This is a $3600 value. To be eligible you must have shown leadership ability in one of the following areas:
Successful entrepreneurial activity with future plans in an entrepreneurial role to help the economy of a Nebraskan community.
Work towards expanding Nebraska community's commercial capacity either as a political official or an economic development official.
Serve as a "change agent" in any organization (corporate or non-profit) to increase employment of Nebraskans, and to help serve Nebraskans.
For more information about this scholarship, contact the Office of Financial Aid.
Antioch University of Los Angeles (AULA) MAOM Alumni Scholarship
Individuals pursuing a Masters Degree in Organizational Management can apply for one of several $1000 annual scholarships offered by AULA. Successful applicants are selected on the basis of a 250-word essay describing how they would benefit from receiving the scholarship funds.
Business Scholarships
Browse Scholarships
Resources
More Educational Resources