Marketing Management Scholarships
Degrees Lead to Jobs in Product Promotion, Selling and Development
Marketing Management as a profession is the adult sibling of its relatives, marketing and management. The title necessitates that the candidate must be multi-talented: they must be skilled at dealing with people internally as a manager as well as knowing what appeals to people externally as a marketer. Successful marketing managers at the top of their company will have a significant amount of experience in the industry, but they start like anyone else at the undergraduate level.
Students studying for a Marketing Management major will be trained in all the basics of marketing, including product development, packaging, selling and promotion. Simultaneously, students will also receive training in business administration. You should expect that the companies of potential employers will require anyone with serious interests in management to earn a graduate degree, so be prepared to go all the way with this academic pursuit.
Know that while you will have to start at the bottom of the pool in embarking on your dual-natured degree, you will swiftly move up. You will also begin to specialize in a product or service area, which will increase your marketability as you gain experience.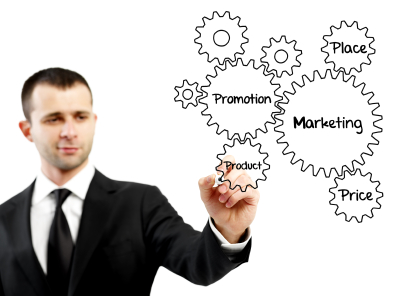 Since marketing and management positions are all extremely competitive, the synthesis of these two fields is accordingly so.
Luckily, there are some scholarship incentives for future marketing managers to keep you happy along the way. Here are a few options in funding your undergraduate and graduate college training that you may consider:
General Scholarships
CUNA Marketing and Business Development Council
The CUNA Marketing and Business Development Council offers members the CMBDC Scholarship for travel expenses to attend its conference. Awards are up to $1,500 and go toward the student registering and participating in the CMBDC annual conference held in the spring.
This award is for members of the association who are working full-time at a credit union in business or marketing. Applicants must demonstrate enthusiasm for the field, financial need, and willing interest in pursuing marketing in the banking and credit union realm. Recipients will have some involvement with the CMBDC upon their receipt of the scholarship, and will serve on a subcommittee for their annual conference.
Clarion University
Clarion University in Pennsylvania supports about 700 of its students through endowed and annual scholarship funds to each of its academic programs. Marketing and Management scholarships through Clarion include:
Paul Y. Kim Advertising Management Scholarship is awarded to an upper-level student who exhibits demonstrated academic and extracurricular accomplishment.
The Marketing Management Scholarship is offered through the department. It is one of five marketing scholarships offered to students studying in the field, including a couple marketing resarch scholarships and the Bonnie Silvertongue Memorial Marketing Scholarship. Students should contact the department of Marketing Chair at Clarion for more information.
McIntire School of Commerce, University of Virginia
The George Wasserman Distinguished Award in Marketing Management is offered by the McIntire School of Commerce at the University of Virginia. The recipient will be an outstanding student who synthesizes both marketing and management concepts or sales and management concepts and is actively pursuing the professional field. McIntire additionally offers scholarships specific to only marketing.
Culverhouse College of Businesss Administration, University of Alabama
Culverhouse College of Business Administration, part of the University of Alabama, offers a number of scholarship awards to its incoming and transfer students based on financial need and outstanding achievement. Their partnership with the Sales and Marketing Executives of Birmingham may also lead to future funding and fellowship opportunities for graduates of the school.
Fort Hays State University
The Department of Management and Marketing at Fort Hays State University in Hays, Kansas, provides both freshman and upper level students with a list of about ten scholarship opportunities, including:
Awards of Excellence are given to freshman entering the Management/Marketing department.
The Commerce Bank award is a merit-based award given to an outstanding student in the major.
The Robert and Elizabeth Armstrong Scholarship goes to students studying the M&M department at the undergraduate level.
Marketing Management Specialized Scholarships
At the junction of Marketing and Management there is typically an area of specialization further on in the student's education. This may mean a career path in arenas such as the Fashion, Financial, or Automotive industries. Scholarships get more specific as the student begins to specialize.
For example, Northwood University in Michigan offers specializations in Fashion Marketing and Management and Automotive Marketing and Management as well of dozens of scholarships. These scholarships include:
Dr. Patricia Naegele FMM Endowed Scholarship is a merit and need-based award of the Naegele Scholars Society.
Dr. Willa M. Stauffer Fashion Marketing/Management Endowed Scholarship goes to an outstanding all around student. Only requires a 2.5 GPA.
Chase Auto Finance Annual Scholarship for Automotive Marketing/Management students. Must prove financial need as well as academic acumen.
The New Car Dealers Association of San Diego County Endowed Scholarship goes to a student in Automotive Marketing and Management; student must be a member of the New Care Dealers Association of San Diego and maintain a 3.0 GPA.
See Northwood's broad listing of scholarships to apply for these.
Marketing Manager Opportunities
Shop around carefully with the listed business and marketing programs. Many offer general scholarships and grants for both departments, as well as providing their own unique options for self-made degree programs and a special two-pronged major like marketing management.
As a future marketing manager, you will also want to be sure to contact the marketing and business management departments of your college to check out any other scholarships for this field of study. Being cognizant of local business associations and professional organizations may also lead to good sources of monies.
Such a pointed career aspiration means that if you present yourself well and clearly to the right wealthy benefactor or group, they may see a little of themselves in you and provide scholarship funding for your studies. For this reason, it is important to be very specific in your intentions to be a marketing manager. The right blend of internal and external focus that is needed for this job is rare and highly sought after, so make sure your scholarship funders know that you possess these prime qualities.
Business Scholarships
Browse Scholarships
Resources
More Educational Resources