Management Accounting Scholarships
Careers for High-level CPAs
The study of Management Accounting comes with significant effort rewarded then with a practically guaranteed high-status and top-paying job, even as you work your way up in the industry. Students attracted to this competitive market that demands major math, finance, and people skills will be pleased to learn that there are some scholarships offered to those dedicated to pursuing the field and perhaps eventually becoming high-level CPAs or CMAs at the top of their career.
Students in the major will be required to learn all the base curriculum of Accounting, including tax and auditing practices, business finance basics, and statistics and accounting practices. The degree will then go beyond these fundamentals at the Management level, where course work will cover larger concepts in business and industry including business organization and advanced finance principles.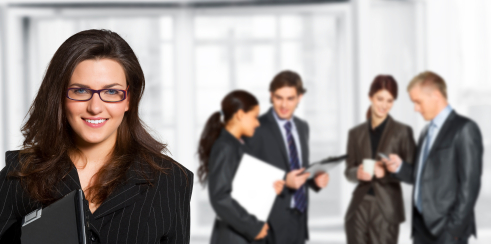 Management Accounting majors can be found at many of the business colleges throughout the country, often within a specific Management division of the Accounting umbrella. The major may also be called Managerial Accounting, depending on your program's particular phrasing. If you are on the hunt for scholarship funding to kick-start your managerial accounting major, look below for a sampling of some of the monies that may be available to you.
Career Requirements
Professional accountants consider the CPA certification to be a standard industry must-have, but for Management Accountants the preferred certification is the Certified Management Accountant (CMA). Professional CMAs are often engaged at a higher level in a company's overall accounting outlook, with more responsibility, more breadth of knowledge, and a deeper understanding of the company's financial workings as a whole.
They take into consideration the complete accounting picture, offer solutions, and oversee best practices in accounting and finance. Many private colleges offer scholarships specifically for those students dedicated to the pursuit of this course of certification.
Scholarships
Institute of Management Accountants
The Institute of Management Accountants (IMA) is a national professional organization that seeks to support the growth of the profession in business realms. The organization is also involved with assisting students to reach their potential by offering an array of generous scholarships to the future managerial accountants of America. IMA will likely be your premiere non-school-specific resource for managerial accounting scholarships. There are IMA funds targeted towards specific groups as well as more generalized offerings, including:
IMA Diversity Awards go to minority and disabled Management Accounting students and is available through the Eli Broad College of Business.
IMA Memorial Education Fund awards students up to $2500 based on academics and financial need.
Stuart Cameron and Margaret McLeod Memorial Scholarship is awarded to one outstanding Management Accounting student. Award includes $5,000 plus expenses to attend the National and Student IMA Conferences.
The coveted IMA Case Awards are given to an outstanding team of students from an IMA chapter. Students must analyze a case an accounting problem and offer innovative solutions. Top award is $5,000 and publication in national magazine.
University of Texas – Dallas
The Naveen Jindal School of Management in Dallas, Texas is home to a large number of general scholarships for its top-scoring students. Both undergraduates and graduate students may apply for their merit-based and need-based scholarships on one application. Most of these are a standard $1000 prize that is non-renewable and awarded once a year.
There are a good many specific accounting scholarships available to the school, as well, through outside sources. The school's website acts as a great database for access to these external scholarships such as the George A. Nielsen Public Investor Scholarship and the American Woman's Society of CPA Scholarship, which you can find out more information about through UT – Dallas.
Portland State University
PSU has a large School of Business which offers a plethora of awards to its students, including one Boeing Corporation Scholarship that is available to a student with a primary interest in Management Accounting or in Manufacturing. The student must be an undergraduate accounting major enrolled full-time in the university, and must be academically sound and motivated. Applications are available online for this award sponsored by the well-known aircraft manufacturer.
Manchester University
The John Bales Endowed Scholarship for Managerial Accounting is named after a beloved accounting professor who taught for over 25 years at Manchester University. Juniors and Seniors dedicated to the pursuit of managerial accounting as a profession who are majoring in the subject are eligible for this award.
Interested students must be enrolled full-time at Manchester, and should contact the school's financial aid office for more information on receiving the award.
University of Wisconsin – Stevens Point
The Kamil Mahdi Scholarship is a $600 award that goes to an upper level student in Management Accounting who is enrolled in the Division of Business and Economics at the University of Wisconsin – Stevens Point. Recipient must have outstanding academic and extracurricular records in order to be eligible for the award.
The University of Wisconsin has a smorgasbord of corporate and business partnerships, and these associations have presented them with a nice array of educational funding for their business students. Other awards for MA students at the university include the following, among the dozen or so that the school offers:
The American Production and Inventory Control Society Award goes to at least a junior level student in Management Accounting. This is a small award of $250.
Central Wisconsin Apartment Association Scholarship awards $500 to a top student in the major.
Sentry Scholarships are between $200 and $500.
John C. Seramur Scholarship awards two freshman MA majors with $200.
Stephens Point Board of Realtors offers a $500 award for an involved student.
More Scholarships for Managerial Accounting
Keep in mind that many business and management programs offer general accounting scholarships that include those students specializing in Management Accounting either at the undergraduate or graduate level. The sheer number of well-endowed funds in this general category at most business schools will attract any student wishing to find scholarships for their managerial accounting study. Be sure not to overlook these valuable generalized business scholarships in your pursuit of ones specifically for managerial accounting – such as the several dozen available at a school like the Pace University Lubin School of Business or the University of Alabama at Birmingham's Business School.
Beyond college education, the Management Accounting Section of the American Accounting Association is a fantastic resource to both students and professionals and has listings of dissertation awards, career innovation, and news on contributions to the field. Finally, don't forget to get in touch with your own school or university's financial aid office to see what scholarships they may have to offer you from their school of business or finance. Between the available resources from your college, private business sponsorship, and even grants or loans from your state or federal government, you should be able to find plenty of options to put together a comprehensive financial package that will put you on the right track to earning a degree as a Managerial Accountant.
Business Scholarships
Browse Scholarships
Resources
More Educational Resources