Labor Relations Scholarships
Be the Go-To for Labor and Management Relations
Labor disputes always make front page news in every state. There is a growing need for those who specialize in labor relations. Labor relations majors study the practice of how to manage many different unionized organizations. There are both public and private sectors with different rules and regulations governing them both. Students will be required to study a vast array of subjects, such as economics, management, public relations, psychology, human resources, and even litigation. Because of the complexity and demand for these passionate leaders, there are generous scholarships offered to those who are in Labor Relations.
Career Requirements
Students with Bachelor's degrees are able to find jobs at a beginning level in the field of labor relations. But for those who want to start out at a higher position with more responsibilities (and pay!), a more advanced degree may be required. Professionals in Labor Relations usually are mediators between blue-collar workers and the upper management of a company. There are times when these two parties don't see eye-to-eye which isn't good for anybody. The workers need to work to get paid, and the management needs the workers to work so they can grow their company and, too, get paid. Labor Relations professionals work with both parties to relay the different needs and goals and come to an agreement, which is advantageous to both parties.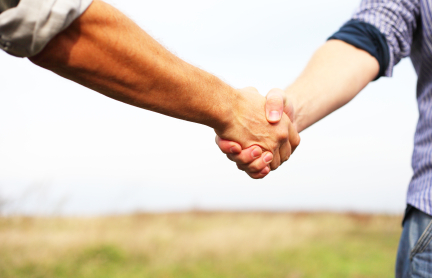 Scholarships
The Economics Department at the University of North Texas offers the Sam Barton Labor and Industrial Relations Scholarship. This scholarship is presented to a graduate student majoring in labor and industrial relations. The requirements of this award are that students must have a minimum GPA of 3.0 and must me certain standards on the GRE or GMAT. The number and amount for the awards varies each year depending on the availability of funding.
The Tennessee Labor-Management Foundation Scholarship Program awards scholarships to students in the state of Tennessee who are planning on enter the labor relations field upon graduation. This foundation's aim is to increase the amount of new, talented professionals entering any labor relations-related field. Each year they offer scholarships of up to $3,000.
Indiana University of Pennsylvania offers the David Willard Memorial Scholarship. This is an award that is presented to students in their Industrial and Labor Relations Department. Students must demonstrate a desire to work in the labor relations field upon graduation and display high academic achievement.
The National Public Employer Labor Relations Association is the central organization for all public-sector labor relations and human resource professionals. They aim to promote the interests of public sector management in the political arena by balancing the needs of management and the public interest. The Anthony C. Russo Scholarship awards graduate students studying labor relations $3,000 to go towards tuition.
The Hispanic Scholarship Fund, HSf in conjunction with Pfizer, Inc offer a scholarship specifically for Hispanic students in the fields of electrical engineering, business administration, computer engineering, medicine and a few others. Their purpose is to increase the number of students with Hispanic Heritage pursuing higher education. Students from select universities who are awarded this scholarship, are given $10,000 for an academic year, a paid summer internship in New York City, and a possible $10,000 award for the second academic year.
Business Scholarships
Browse Scholarships
Resources
More Educational Resources