Human Resources Management College Scholarships
HR Managers: Everything from Recruiting to Employee Training
Human Resources Management has become a fixture of modern business operations. As the business world becomes more complex, with companies expanding into new territories and employing a greater number of people, the need for highly skilled human resources experts who can act as a conduit between management and labor becomes critical. Today, the Human Resources Manager is a major part of any business' continued success in a competitive marketplace.
Job Expectation
The role of the Human Resources Manager has changed significantly over the years. Beginning as a primarily clerical position, HR Management now requires a wide array of clerical, legal and interpersonal skills. Today's HR Manager must be prepared to interview and recruit top flight employees, resolve workplace conflicts, understand and implement government regulations, process terminations, injury claims and retirement packages, act as liaison with the company's legal department and administer and implement management's policy decisions. Far from being a secretarial position, today's HR staff is responsible for maintaining the company's optimal performance.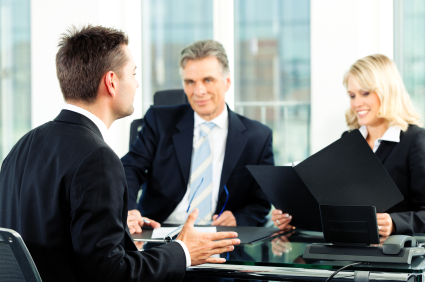 Students majoring in Human Resources Management will find that their educational path intersects with a number of diverse disciplines. HR Management majors must have a solid background in everything from psychology to economics; business administration to marketing. Companies are looking to hire graduates with multiple skill sets, and applicants with an impressive college history will be the most desirable.
HR Scholarships
Pursuing a degree in Human Resources Management can be expensive, and most students will need to rely on some form of financial aid to help them cover the costs of their college education. Fortunately, scholarship opportunities abound for students majoring in all aspects of Business Administration and Human Resources Management. These scholarships are typically supported by corporations, professional associations, colleges and universities.
Scholarships from Professional Organizations
The business world itself is a good source of scholarships for students majoring in Human Resources Management. Corporations and professional associations routinely sponsor scholarships as a way of encouraging and supporting the next generation of HR professionals. The eligibility requirements for these scholarships will vary greatly from program to program, and not every student will fit every scholarship profile. Some scholarships may target students with specific career goals, while others may target students from particular social or economic backgrounds. Before applying for any private sector scholarship, students will need to fully research the program to be certain that they meet the eligibility requirements.
Scholarships from Colleges and Universities
Colleges and universities, particularly those hosting extensive Schools of Business, are major supporters of scholarships for students majoring in Human Resources Management. Students should contact their school's financial aid advisers for details on possible scholarship opportunities for which they may be eligible.
Scholarships for those pursuing degrees and careers in Human Resources Management are more plentiful than students might imagine. HR Management is a constantly growing field, and there is always a demand for talented graduates. With some diligent research, students can find a scholarship program that will match their educational and career goals.
Business Scholarships
Browse Scholarships
Resources
More Educational Resources