Scholarships for Applied Management Majors
Jobs in Healthcare, Hospitality and Government at the Management level
A degree in applied management will prepare you for a career in several fields, including hospitality, food and beverage, health care, accounting, and government. If these types of industries are of interest to you but you are wondering about how to pay for your degree, here are some sources of funding.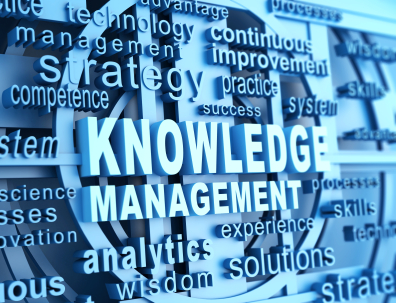 Scholarships
Trine University
Trine is a private, career-oriented school in Indiana that consistently ranks among the "Midwest's Best Colleges." The Iraqi/Afghanistan Veteran Scholarship assists troops returning from serving in Iraq or Afghanistan. Personnel who have returned within the previous three months are eligible to apply for one of 10 scholarships designed to provide up to a one-year paid education at TSU's School of Professional Studies, which offers a degree in applied management.
Institute of Behavioral and Applied Management (IBAM)
IBAM is a professional organization made up of college and university professors and business students, as well as community business leaders interested in management issues. Scholarships to attend an organization conference in the amount of $250 are given for the student paper judged to be the best in each division: bachelors, masters, and doctoral.
Academy College
Students currently enrolled in, or planning to enter, the applied management program at Academy College in Minneapolis are eligible to apply for funding to assist with the cost of tuition. Interested high school students can apply for one of two $1,000 scholarships that are available. Applicants must submit a completed application form, a transcript, and either an essay or a portfolio promoting of community involvement and achievements connected with their proposed area of study.
Students already enrolled at the college can apply to take a scholarship test. The four highest-scoring students will receive scholarships in the amounts of $1,000, $500, $300 and $200 respectively.
Franklin University
Students enrolling in Franklin University's Applied Management Program can apply to be considered for one of several scholarships offered to undergraduate students. Non-renewable funding ranging from $200 to $2,500 is available. One application form is used for all scholarships. In order to qualify, candidates must have a minimum 3.0 GPA and submit a personal essay.
Ranken Technical College
One of the offerings from this institution is a Bachelor's of Science Degree in Applied Management. Ranken Technical College offers several scholarships to both high school seniors and students already enrolled in a program to help them reach their academic goals. Financial need, academic achievement, and participation in leadership activities will all be taken into consideration when making funding decisions.
Be sure to check with the Financial Aid Office of the institutions you are interested in attending to find out which sources of funding you may qualify for to help reach your educational goals.
Business Scholarships
Browse Scholarships
Resources
More Educational Resources