Scholarships for Advertising Majors
Learn to Sell Product Image
If the advertising industry has got you, hook, line, and sinker, and you are ready to sink your teeth into a world of ad campaigns, customer psychology, and clever marketing, there are resources to help you fund your education to become an advertising specialist. Advertising is an art just like any other – it is the art of communicating a message to the public, whether it be about a product, service, or cause. If this is your specialty and your goal is to work in the volatile and exciting world of advertisements, you are probably looking for sources of financing to help you reach your educational goals. Know that there are individuals and institutions looking for eager students just like you to throw some start-up scholarship money to. Funding your education in advertising may be as simple as getting you in touch with the right financial backer who believes in your potential talent and skill to rock the advertising world.
The financial assistance options available below are mostly to students attending colleges in certain geographic areas of the US, or stemming from the private institutions themselves. This list of offerings is a great place to get started in the roundabout business of advertising yourself to organizations with money to give you for an advertising degree. As you sort through scholarships to determine which ones might be right for you, remember to keep organized and on top of deadlines and forms. These are the first thing the funder will see about you and a late form can mean no scholarship. Aim in your applications to be as specific as possible about your interest in advertising and what you have done and plan to do to stand out in the field.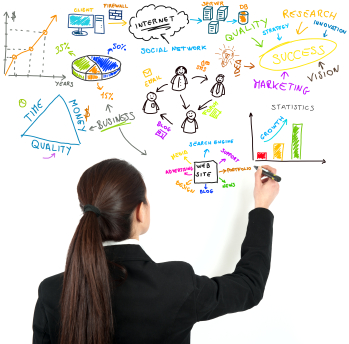 Lagrant Foundation
The Lagrant Foundation provides scholarship funds to US citizens who are also members of the following minority ethnic groups: Hispanic, African American, Asian Pacific American or Native American. Students must be dedicated to studying advertising, marketing or public relations.
Full-time advertising students at a four-year institution are invited to apply for this significant pool of funding. A GPA of at least 2.75 is required, along with a personal essay, official transcripts, a resume, and a letter of recommendation from a professor or the individual's internship adviser.
Graduate students with at least two semesters to finish before obtaining their Master's Degree can also apply for funding. In this case, applicants must have obtained a GPA of 3.2 or higher to be considered.
Advertising Foundation of Fort Wayne
The Advertising Foundation of Fort Wayne offers students with a permanent residence in the Fort Wayne, IN area the opportunity to apply for a scholarship ranging from $1,000-$1,500. The funds are paid directly to the college or university involved and are to be used toward tuition and fees.
Scholarship recipients can use the funds at the institution of their choice without regard to geographic location. Though very clearly specific to Fort Wayne students, this scholarship is practically begging for the right students to take advantage of it.
American Advertising Foundation – Orlando
Several scholarships in the amount of $1,500 each are available to both high school students and those currently studying advertising from the American Advertising Foundation of Orlando. Interested parties will submit an official transcript, SAT scores, a minimum of two letters of reference, and a completed application form. Samples of advertising-related work can also be submitted for consideration by the committee. The funds are disbursed in two increments of $750 each.
The American Advertising Foundation of Orlando is also host to AdCamp, a summer program for high school students that trains them in the fundamentals of advertising before any post-secondary education. Students who do well at the camp are encouraged to pursue advertising as a degree program later on. The foundation provides several full-tuition scholarships to minorities interested in attending the camp who can demonstrate their financial need.
Tenth District American Advertising Federation
The Tenth District AAF (Arkansas, Louisiana, Oklahoma, Texas) provides funding for three scholarships in the amount of $1,250 and one in the amount of $1,500. To be eligible, candidates must have already completed one or more semesters of an undergraduate college program and be members of a student chapter of the AAF.
In order to be considered for this funding, applicants are required to have obtained an overall GPA of at least 2.5 or higher, with a GPA of 3.0 or higher in their chosen field of study. In addition, a letter of recommendation from a faculty member, a personal essay, and between three and ten samples of the student's work in their major must be submitted. Financial need is also taken into account. This is yet another example of a fantastic scholarship in a very specific locale waiting for the right student to snap it up.
Houston Ad Federation
Scholarships for Advertising students are made available from the Houston Ad Federation on an annual basis. Houston-area residents planning on attending any four-year program or accredited technical school are eligible to apply; students from other areas interested in pursuing their education at a school in Houston can also be considered for funding. This Federation offers eight scholarships in varying amounts to students in specific geographic locations who possess a definitive interest in studying advertising or marketing.
When awarding scholarships under this program, several factors are evaluated: GPA, financial need, work experience, community service, and the contents of a personal essay. See their website for complete details on this generous listing of funds, and for applications.
Sacramento Ad Club, Fred G. Wade Scholarship
If you are majoring in Advertising, Marketing, or Communications and are entering your junior or senior year at an institution in the Sacramento area (including Chico, Davis Stockton, Modesto, Quincy, or Yuba City), you may be interested in applying for this benevolent fund, which provides funding of up to $2,000.
Those applicants selected as finalists for this scholarship will be invited for a personal interview with members of the Selection Committee. Contact the Ad Club for more details on this year's award.
University of Texas, Department of Advertising
The Department at the University of Texas, recently ranked number one in the US in the advertising field, offers a changing variety of around ten scholarships to undergraduate students ranging from $500 – $3,000. An applicant's academic record, financial need, leadership qualities, and potential for a successful career in Advertising are taken into account when determining scholarship recipients.
Graduate students in Advertising are eligible to apply for the Morris Hite/Tracy Locke Endowed Presidential Scholarship in Advertising, which provides funding in the amount of $2,000. There are also a number of university fellowships offered to graduate students in the advertising department.
Michigan State University, College of Communication Arts and Sciences
Advertising students in the College of Communications Arts and Sciences at Michigan State may be eligible for both undergraduate and graduate scholarships in the Department. Financial need is taken into consideration, along with the applicant's GPA, and potential for success in the field of Advertising.
University of Florida, College of Journalism and Communications
Students studying Advertising and planning on pursuing a career in that area can apply for the Stanley Zack Advertising Scholarship, which provides a one-time payment in the amount of $740 from the memorial fund of a remarkable man in the industry.
Full-time students will provide the University with a personal statement explaining why they chose Advertising as a major and setting out their career goals, along with a resume. Letters of recommendation will also be accepted.
More Options for Advertising Majors
Whether you are located in Houston, Arkansas, Florida, or somewhere in between, there is likely a scholarship you are eligible for in the ones listed. However, since a number of these are so geographically specific, what if you live outside the boundaries of these localized funding opportunities? Contact your local advertising foundation or agency to find out if there are any financial aid resources available for your area. Get in touch with the Advertising and Marketing department of the college you're interested in and see if they have any funding availability for advertising majors. There are abundant options to fund your post-secondary degree in the art and business of advertising, and depending on where your live, you may even be able to hunt for a scholarship targeted to your particular area.
Business Scholarships
Browse Scholarships
Resources
More Educational Resources