Scholarships for HIV/AIDS
HIV or AIDS Does Not Mean Not Receiving a Scholarship
In years past a diagnosis of HIV could easily cause a student to totally give up on pursuing their college education. HIV/AIDS treatments were limited and the future for people who had contracted the disease was often far from rosy. But years of research have led to new treatments and therapies that are helping HIV patients live long and productive lives. Today, an HIV diagnosis should not derail a student's plans for the future, and should not prevent them from pursuing and completing their college education.
While the outlook for HIV patients has vastly improved, the costs of treatment are still formidable. Students who have been diagnosed with HIV face a greater financial burden than the majority of their classmates, and are likely to find it difficult to build a satisfactory college fund. Fortunately, there are a variety of scholarships available that can provide HIV/AIDS patients with the money they need to continue their post-secondary education. These scholarships are typically funded by charitable organizations and private endowments, as well as colleges and universities.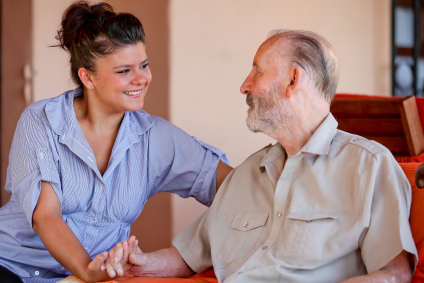 Scholarships for Students Living with HIV/AIDS
Students living with HIV/AIDS face many challenges, not the least of which is finding the necessary funds to pay for their college education. But for the determined student, who refuses to allow their health to undermine their dreams for the future, scholarship programs exist to provide encouragement and financial support as they pursue their college ambitions. These programs are supported by a variety of sources, including private endowments, corporations and charitable foundations. There are also many scholarships for students with HIV/AIDS that are directly administered through colleges and universities across the country.
Finding the right scholarship will take some time and research, but the following examples should give students an idea of the types of programs that are available for people with HIV.
These few examples illustrate the types of scholarship programs that are available for college students with HIV/AIDS. As with all scholarships and grants dedicated to the needs of students with disabilities or chronic health issues, students should be prepared to provide full documentation of their medical condition and current treatment regimens.
Funding Opportunities for Heath Care Providers
In addition to the many scholarship opportunities offered to students with HIV/AIDS, there are a number of programs dedicated to providing financial assistance to students who are pursuing degrees and careers in the healthcare industry with an emphasis on the treatment and prevention of HIV/AIDS. These programs are more limited in their scope, and will only apply to those students enrolled in a degree program in nursing or healthcare at an accredited college or university. These scholarships target the financial needs of future healthcare providers, and do not necessarily require the applicants to be HIV positive themselves.
Students pursuing careers in the healthcare industry, with an emphasis on working with HIV/AIDS patients, will want to contact their school's office of financial aid for information on scholarships and grants which may be applicable to their goals.
A diagnosis of HIV need no longer be a barrier to a long and productive life. Students who have contracted HIV no longer need to set aside their educational and professional ambitions. Despite the challenges, both physical, emotional and financial, it is still possible to realize your life's ambitions. With the right scholarships, students with HIV can continue on their educational path and achieve their personal and professional goals.
Health Conditions
Browse Scholarships
Resources
More Educational Resources