Grants for High School Students
Start Early Searching for College Funding
The search for college funding begins while students are still in high school. Finding the right grants and scholarships to help pay for college takes time, and students need to begin considering their financial aid options as early as their sophomore year. Moreover, many scholarships and grants have very specific eligibility requirements, and by starting their search early students give themselves extra time to apply themselves to their studies in order to meet the necessary academic and extracurricular benchmarks.
Even for students whose parents planned early, starting college funds and 529 savings accounts, it can be difficult to meet the rising costs of a college education. Current estimates put the cost of a years tuition at a public, not-for-profit, college at approximately $15,000. Annual tuition at a private college or university can easily be more than double that amount. Add to those figures the cost of housing, books and supplies and it becomes painfully evident that nearly all students will need to supplement their own college funds with a combination of scholarships, grants and loans.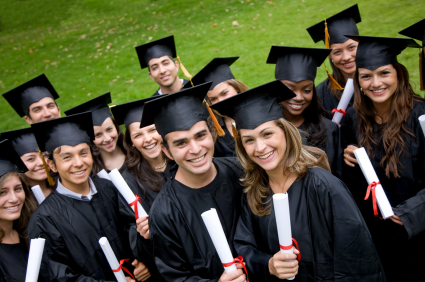 How to find Grant Money
As you begin your search for college funding, you should also be thinking about which colleges or universities you most want to attend. In many ways the two goals are closely intertwined. When you contact various colleges to request applications and information packets, be sure to also ask for information on grant and scholarship programs offered by the college for its attending students. All colleges offer some form of financial aid for their students as a way to bring a diverse and well rounded student body to their campus. The availability of grants and scholarships, particularly those applicable to your major, can help you to decide which schools on which to concentrate when preparing your college applications.
There is also a wealth of information on grants and scholarships close to home. Your high school guidance counselors are there to help you plan your post-secondary education, and they should be up to date with current grants and scholarships offered by colleges and universities, Federal and state governments, and independent sponsors. It's also a good idea to sound out your favorite teachers for advice on financial aid programs that they may be able to recommend.
After accessing all of the information available from your high school teachers and counselors, it's time to do some research of your own. In this regard, the internet is your friend and can be used to locate a wide range of general and subject-specific grants and scholarships for students at every stage of the college career. Begin your search by looking for general grants aimed at helping recent high school graduates, and then narrow your focus by concentrating on student type. For example, if you are an African-American high school junior you would search for college grants dedicated to the needs of minority undergraduate students. Be sure to fully research the grants and scholarships you find online, and beware of scams and out-dated programs.
The FAFSA and Your Student Aid Report
Before applying for any grant you must first fill out and submit the Free Application for Federal Student Aid. The FAFSA is used to determine a student's eligibility for all Federal and state supported financial aid. It is also used by most colleges and universities, as well as independent organizations, to assess a student's eligibility for grants, scholarships and loans. Once your FAFSA has been submitted, you will receive a personalized Student Aid Report which details your Expected Family Contribution and outlines the types of financial aid you for which you have qualified.
Federal Grants
One of the most popular sources for college grants is the Federal government. Graduating high school seniors should put the grant programs offered by the U.S. Department of Education at the top of their list of possible financial aid opportunities. These Federally-funded grants are awarded on the basis of financial need, and are open to all high school graduates who are enrolled, or preparing to enroll, in an accredited college, university or community college.
The Federal government funds a variety of grants for college students, two of which will be of particular interest to graduating high school seniors.
The Federal Pell Grant – The Pell grant is one of the most popular, and most successful, financial aid programs in the country. It helps thousands of students every year defray the costs of their college education. Eligibility for the Pell grant is determined by financial need, and applicants must meet the requisite income requirements. Final awards are determined by financial need, total cost of attendance, and status as a full or part-time student. The maximum annual award amount is $5,550.
The Federal Supplemental Educational Opportunity Grant – The FSEOG is available to those students who have been approved for a Pell grant, but are still faced with exceptional financial need. While the FSEOG is funded by the Federal government, it is administered through the financial aid offices of participating colleges and universities. Students must apply through their college, with grants to be awarded according to the availability of funds. The FSEOG is strictly first come first served, and students should apply as early as possible in order to increase their chances of receiving a grants. Award amounts range from $100 to $4000.
State Grants
Every state has its own Department of Higher Education, and it is through these agencies that state legislatures monitor and regulate the colleges and universities within their region. These Departments of Higher Education also administer scholarships, grants, and loan forgiveness programs for resident students within the state. High school students searching for grants and scholarships for college should contact their state's Department of Higher Education for information on current programs being offered that may help to defray the costs of their college tuition.
High school students preparing their college fund, and college students looking to supplement their education funds, should refer to our section on State-Based College Grants for links to their state's Department of Higher Education or College Advisory Board.
Alternative Funding
If you would like to earn money for college while helping others in your community and around the country, AmeriCorps is the answer. Every year AmeriCorps offers 75,000 adults the chance to serve others through a network of local and national non-profit organizations. AmeriCorps members work in communities across the country mentoring disadvantaged youth, fighting illiteracy, building affordable housing, and helping communities respond to disasters. Participants in AmeriCorps not only provide valuable assistance to people in need, they partake in life changing experiences that build character and leadership qualities. During service students will receive a modest living allowance, healthcare benefits, and a deferment on all outstanding college loans. For every year of service in the AmeriCorps, students can earn up to $5,550 to be put toward their college tuition, or used to pay off outstanding college loans.
Students looking for grants and scholarships to help fund their college education need to begin the process early. Too many students find themselves postponing their first year of college because they did not allow for enough time to fully organize their college finances. Begin your search for college grants and scholarships while you are still in high school, and give yourself plenty of time to meet any academic and extracurricular requirements that might increase your chances of qualifying for an award. High school graduation arrives sooner than you think, and those students who began their college financial prep early will be in a better position come the first day of college.
Student Type
Browse Grants
Academic
Government
More Educational Resources