Why Consolidate with Wells Fargo?
Benefits from Another Big Lender
Wells Fargo is not only the largest mortgage lender in the U. S., it is also a fascinating part of American history. The company was formed in 1852 to provide banking services to developing territories in the West, and, nine years later, the "Pony Express" mail service between the country's eastern and western shores. In 1905, Wells Fargo's lone bank in San Francisco separated from the express service, and by the 1970s a network of Wells Fargo banks served the northern California region.
Today Wells Fargo's territory includes the West, Midwest, and East, and it offers a number of financial services like consumer loans, insurance, and investment banking. It has a reputation for responsibility and good customer care, and pays special attention to maintaining a diverse work force. In 2012, Forbes ranked Wells Fargo among the top 20 largest public companies in the world. So what does its consolidation loan product look like?
Private Loan Consolidation with Wells Fargo
Wells Fargo stopped making federal student loans in 2010, but the company does offer a private consolidation loan, which lets you combine your existing private student loans into a single large loan with one monthly payment. You may be able to make that one monthly payment for an amount smaller than the total of your separate loan payments, and if you are struggling to make those payments that is a very helpful option.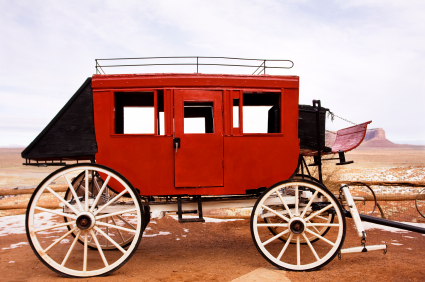 Bear in mind that a reduced monthly payment will, of necessity, make your loan costs higher in the long run, because it will mean extending the life of the loan and thus the duration of your interest payment. But if you're genuinely at a loss for money to make your student loan payments and your choice is between losing your good credit rating and taking out a consolidation loan, then by all means choose the new loan.
Private Consolidation Loan Rates
Wells Fargo offers both fixed and variable rates on private consolidation loans. You can always find current rate information on Wells Fargo's website by answering a few questions about your loan. For instance, a 2012 search entering the state Louisiana, the school Tulane University, and the field of study architecture returns a variable rate range of 4% to 8.75% and a monthly payment of $242.39 to $353.48 on a loan of $40,000 repayable over 20 years.
For a similar fixed-rate loan, the range is 7.99% to 12.79% with a monthly payment of $334.33 to $462.66. No loan origination fees are charged.
That supplies an excellent example of how much difference the interest rate can make, but does not necessarily mean your best choice would be the currently lower variable rate. To make the decision between fixed and variable rates, you will need to predict how interest rates are likely to change over the course of your loan. That is best done with the help of not one but several independent financial professionals, and while you should of course talk to a customer service representative at Wells Fargo about how their loans work, your other consultations should be with independent advisors.
Advice On Obtaining A Lower Rate
The rate you receive will depend on the credit history presented by both you and your cosigner, if you have one. You should find the most creditworthy cosigner possible in order to receive the most favorable rate. Your rate will be based on the prime rate, which is a standard index used in the financial industry, plus margin, which is the lender's markup added to the prime rate to provide some profit while assuming the risk of lending to you.
There are two ways to obtain a lower rate for your Wells Fargo consolidation loan at the outset. They are called the automatic payment discount and the relationship discount, and here's how they work:
The automatic payment discount of 0.25% applies if you set up direct debit from your personal checking or savings account. If that account happens to be at Wells Fargo, you are also eligible for
The relationship discount, which can lower your rate by up to 0.50%. The stronger your relationship with the company, the deeper the discount.
Wells Fargo provides online account access at no charge. Amounts you can consolidate range from $5,000 to $100,000, and the overall total loan amount Wells Fargo offers is $250,000. Do plan ahead, because while you can apply for a loan online, your loan will take between 45 and 60 days to process.
Background Information
Loan Type
Discipline
Lenders
More Educational Resources