Educational Loan Consolidation Services and Sources
Programs and Products that Assist Borrowers with Debt Management
Many students need loans in order to pay for college. Many are able to pay them off in a timely matter, but there are those who borrow from too many organizations and have trouble keeping up with monthly payments. Luckily, there are student loan consolidation programs available, including federal and state governments, loan guarantors, student loan corporations, and private banks. These groups offer loan calculators, informative debt management resources, and account management services to help people get caught up on their payments.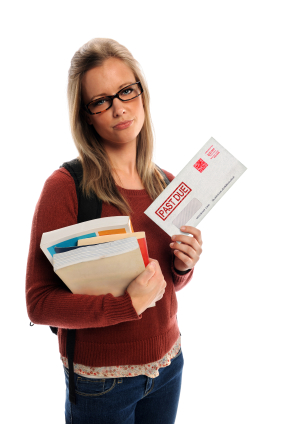 Student Loan Consolidation Sources
Use this as a guide to the various types of consolidation loan sources and the loans and financial services each provides:
The Federal government offers special programs to those who have taken on more debt than they can pay back. Under the William D. Ford Federal Direct Loan Program students can get help managing their Direct Loans and combine their multiple federal loans into one. This program extends the length of time in which you have to repay your loan and combines all of your loans into one monthly payment. The only drawback to these loans is that the interest rates rises as the length of time extends. Any individual who currently has student loans outstanding or who has defaulted on a past loan but have made arrangements to repay under the new program are eligible. Check out our webpage on the Federal Direct Consolidation Loan program for more information.
USA Funds, is a nonprofit organization dedicated to preparing students for postsecondary education by providing financial support and other services. Their biggest role in this case is their debt management and default prevention consultation. They give students direct access to programs such as the Federal Family Education Loan Program, which encompasses many facets of student loans, including a Federal Consolidation Loan component.
American Education Services (AES) offers both federal and private students loans and federal and private consolidation loans. Their program consolidates different federal loans such as Stafford, Perkins, or PLUS loans and combines them into one, low monthly payment- roughly half of what you were previously paying! They also offer online calculators, quick application processes and online e-signature capabilities to make access to consolidation loans quick and easy.
Student loan providers are also a source for consolidation loans, however, drastic changes in the lending environment have forced many to eliminate or suspend consolidation lending. Check with your student loan provider for available federal and private consolidation loans. For general loan management, most lenders have a section where they answer FAQs and checklists designed to target your debt management needs; useful online calculators that help you estimate consolidation interest rates and monthly payments; access to downloadable loan applications; real-time account manager chat capabilities and access to almost any other financial service offered.
Chase is known mostly for being a private lender; however, it is strong in the student loan sector. It even offers a consolidation program for Federal loans. The best part of this program is that applicants do not have to go through a credit check, and interest rates are capped at 8.25%. Anyone with over $5,000 in federal loans outstanding is eligible. Individuals can qualify for a reduced interest rate if they apply during the "new-grad" grace period. They can also reduce their interest rate by .25% if they set up automatic payments from their checking account each for each month. There are other private lenders who have a private loan consolidation program. Be sure to check out these resources before you finalize any consolidation loan.
Background Information
Loan Type
Discipline
Lenders
More Educational Resources