College Loan Consolidation Calculators
Estimate Your Bottom Line
Online financial management greatly increases the need for calculators. These are not your typically four-function calculators, but complex devices capable of calculating the most difficult of equations. Online calculators have been designed to take all types of financial information and convert it to viable, easy to understand figures relative to auto loans, mortgage payments, boat loans, and student loan consolidation interest rates. Calculators give a potential borrower the benefit of real world figures relative to the loan for which they are applying.
Applying for a federal student loan consolidation? Chances are you want to know how long you'll have to make payments, how much your payments will be each month, and how much it will cost to consolidate your loans. These calculators are available to help you.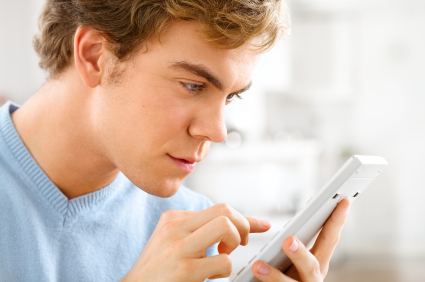 Tools of the Trade
Loan calculators are a necessity for lenders. Without them, borrowers will seek other, quicker means to find the tools they need for major financial decisions. Competitors provide these easier ways.
There are both simple and complicated loan calculators depending on the input and output, or complexity of data needed. Student loan consolidation is based on a complex set of data that changes frequently. Calculators are typically full-page forms that prompt users for data and then presents a final figure. You will need specific pieces of information relative to the types of student loans you currently hold, both federal and private.
Direct Consolidation Loan Calculator
The U.S. Department of Education offers the Direct Consolidation Loan. Those who are already receiving Direct Federal Loans qualify for this consolidation. The interest rate for consolidation loans is fixed based on the weighted average of your federal loans on the day you apply for the consolidation. It is then rounded up 1/8th percent. For the most accurate amount visit the government's Direct Consolidation Loan Calculation website.
All you need to know to calculate your loan consolidation are the types of federal loans you hold, the current balance on each, and interest rate. If you are applying for an Income Contingent Repayment program, then you will be required to input Adjusted Gross Income, number of family members and state of residence. This plan is designed for those with loans who are expecting to enter into a career that tends to have a lower salary, such as being a teacher or other jobs in the public sector.
FFELP Calculators
Federal Family Education Loan Program lenders that offer the Federal Consolidation Loan may feature an online calculator that functions similarly to the Direct Consolidation Loan's, above. Regardless of lender, federal loan interest rates are the same. In some cases lenders provide a sample interest rate grid as an alternative to a formulaic calculator.
Private Loan Consolidation is Subjective
Borrowers interested in a private consolidation loan may apply online, but in most cases if you want to know interest rate and payment term you must talk to an account manager. Interest rates vary and are adjusted in various ways. Check with your lender for more information. Basic loan calculators are usually always available on commercial lender sites and give the best idea of what you can expect to be paying.
Background Information
Loan Type
Discipline
Lenders
More Educational Resources