Overview of Bank of America Consolidation
See What Benefits Are Being Offered
Private lenders once played a larger role in the student loan market than they do today. In the past, students submitted the Free Application for Federal Student Aid (FAFSA), to the Department of Education, before being referred to private lenders for loan fulfillment. In other words; the Federal Government would determine your eligibility for subsidized loans, and then a private credit union, bank or loan servicer would provide the funds.
Bank of America was active in that market, providing financing for participants in the Federal Family Education Loan Program (FFELP). Stafford Loans, and other government-subsidized initiatives, including consolidation loans, were among BOA's stable of student assistance programs. Today, regional and national banks extend attractive private student loan products, but they are no longer included in the federal financial aid process.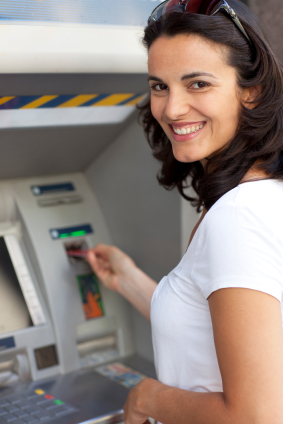 The Health Care and Educatioon Reconciliation Act of 2010 made fundamental changes in the way student loans are administered. Subsidies for banks that gave student loans were eliminated, and the student loan program took on a self-funded model. By cutting out the middleman – the private lender – the Department of Education administers funding with greater efficiency, thus expanding educational opportunity among borrowers.
All loans issued after July 1st, 2010 are part of the William D. Ford Federal Direct Loan Program, which distributes aid directly from the DOE. Federal Loan Consolidation remains an option for students, and BOA does offer a portfolio of student-oriented financial services that meet a variety of educational needs.
Pre-Consolidation Considerations
Loan consolidation allows students to package existing educational debt into a single government loan. If you have multiple outstanding federal student loans, including Stafford, Perkins and PLUS Loans, it might make fiscal sense for you to utilize consolidation. But participation does not always guarantee a rosier outlook. Some candidates are better off sticking with the status quo. Ask these questions to help determine whether or not consolidating is your best option:
How many lenders hold your student loans?
What types of student loans do you have?
What are your interest rates?
Are monthly payments difficult to meet?
Are you still within your grace period?
Federal Consolidation Loan
Federal Consolidation allows some students to realize better interest rates and structured repayment that is within reach. For qualified participants, a single monthly payment eliminates the need to pay each loan individually, and the repayment terms of the loan can be extended for as long as 30 years.
Students in the market for this type of loan should pay close attention to how total repayment costs might be impacted. Consolidating and extending the repayment schedule of your loans adds more interest, which has the potential to add considerable costs to your total debt obligation. If you are struggling to make monthly student loan payments, consolidating your student debt might be required to protect your credit. By extending the life of your loan repayment, your monthly payments are made smaller, but borrowers must weigh these benefits against the higher amount of interest that will be paid over the course of the loan.
Consolidating extends student loan repayment up to 30 years, and it also provides opportunities for borrowers to add fixed interest rates to outstanding loans. Variable interest terms that come with some student loans are subject to fluctuations, so locking a fixed rate makes sense. Direct Consolidation changes are irreversible. Once you consolidate, it is as though your original loans are off the table, and you are starting with a clean slate. Before you consolidate, make sure that positive features of your original loans are not lost during the transition.
Private Student Loan Consolidation
* Bank of America student financial products are in flux due to recent changes in the way student loans are issued. The following is offered as a historical reference, and outlines a program that may have changed. Bank of America Student Center provides up-to-the-minute information about BOA student services.
Students that need assistance beyond federal loans and scholarships seek private student loans. The Bank of America Student Program Consolidation Loan gives borrowers the flexibility to roll multiple private education loans into one consolidated loan. Eligible loans include those that were used for expenses like textbooks and computers.
A single, consolidated monthly payment offers relief from high interest rates and reduces administration costs on multiple loans. The minimum consolidation loan is valued at $10,000. Borrowers with 48 consecutive on-time payments earn a .78% interest rate reduction and an additional .25% is discounted when participants enroll in an automated withdrawal payment program. Use these ten tips for paying back student loans.
Background Information
Loan Type
Discipline
Lenders
More Educational Resources