Democratic Party Scholarships
Local Parties Ante Up College Funds
Established in 1792 by Thomas Jefferson, the Democratic Party has a long and proud history. Interestingly, at one point the party was called the Democratic-Republican Party. Nicknamed the 'party of the common man'; the Democratic Party has been the party of some of the country's most famous and beloved Presidents. A few examples are Thomas Jefferson, Franklin D. Roosevelt, and John F. Kennedy. From the seeds planted by Thomas Jefferson's initial fight for the Bill of Rights all those years ago, the Democratic Party has grown into one of the two major political parties of the United States of America.
Strong advocates for higher education, the Democratic Party itself sponsors some educational scholarships across the country for high school seniors and undergraduate students. Below is only a partial list of the many scholarships available. Local Democratic Party scholarships are available nationwide. If you don't see something that works for you here, check with your local party affiliates. If you don't know how to find them, find Democrats in your state through the DNC, and they can help you find local information.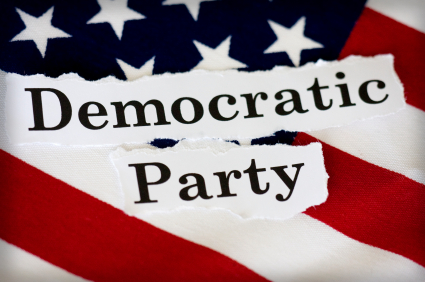 Scholarship Opportunities
Multiple Scholarships and Internships Available in Massachusetts
The Massachusetts Democratic Party offers multiple scholarship and internships. Qualification criteria vary, and some of the opportunities are offered with college credit rather than monetary awards. Two that offer financial awards are listed below. Both are summer-only internships:
The John F. Kennedy Scholars Award. One female and one male annually are awarded $1,500 through this program.
The John Joseph Moakley Democratic Internship. One eleven-week internship opportunity will be awarded annually with a $3,500 compensation amount.
In the case of both, all applicants must be a resident of Massachusetts, and have a minimum of a 3.0 GPA. Only those entering their junior or senior year of studies may apply. There must also be a financial need. Other criteria for these scholarships vary.
Senior Year Undergraduate Scholarships for Democratic Women
The Pennsylvania Federation of Democratic Women offers several scholarship programs in the amount of $1,000 each to women for use in their senior year. To be eligible, all applicants must be a Pennsylvania resident, a registered Democrat herself, and either highly involved in the Democratic Party or have a Democratic family background.
Scholarships for Ohio High School Seniors
Clinton County, Ohio high school seniors may be eligible to receive one of two $500 scholarships offered by the Ohio Democratic Party of Clinton County. For more information or to apply, please contact them directly.
Paul and Jean Studenski Scholarship
Sponsored by The Brockton Democratic City Committee, currently two scholarships of $500 each to be awarded. (1 male, 1 female). A minimum of a C+ or 2.5 G.P.A. and demonstrated financial need is required for consideration. Applicants should should their level of participation in Democratic politics, and a 500 word essay must be submitted, telling in 500 words why you think you are qualified to receive this Scholarship. Including background, political involvement, future plans and goals.
Jack O'Connell Scholarship
In the amount of $1,000 awarded by the Ventura County Democratic Party in the field of Public Service or Education.
Catherine Baker Knoll Scholarship
Awarded annually to women pursuing an undergraduate or master's degree. The scholarship is supported by the Pennsylvania Democratic Committee and the Pennsylvania Democratic Committee Women's Caucus. These organizations provide funds to award one scholarship of $1,000 to a student who is actively pursuing a leadership role in public service, community organizing, politics, government or education. Online students are also eligible.
Political Parties
Browse Scholarships
Resources
More Educational Resources