Indiana Student Grants for College
Preparing for college can be a stressful time, and much of the anxiety comes from trying to build an adequate college fund. Personal savings can only go so far, and most students will need to rely on some form of financial aid in order to meet their total college costs. Grants and scholarships should be the first stop on every college-bound student's path to college funding. Grants and scholarships provide free money for college, and winning the right awards can help students reduce their dependence on student loans.
Indiana, like most states across the country, provides a wide range of grant opportunities for its resident college-bound students. These programs are funded by the state, and are administered by the Indiana State Division of Student Financial Aid. Indiana's state legislature understands that a well educated populace is key to building a vibrant economy that will serve the state well in the 21st century. State supported financial aid programs are Indiana's way of making college more accessible for all of its residents.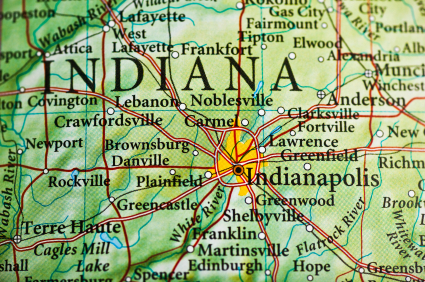 Indiana Students and the FAFSA
Before applying for any state or Federally funded financial aid for college, students must first fill out and submit their Free Application for Federal Student Aid, or FAFSA. The information students supply on their FAFSA is used to determine the level of government funded financial aid they will be eligible to receive. The FAFSA is also used by most colleges and universities, as well as independent sponsors, in choosing scholarship and grant recipients. Students should make a point of submitting their FAFSA before beginning their search for financial aid.
General Grants for Indiana Students
Indiana offers a number of general grants for its resident students. These programs are designed to make college more accessible to Indiana's citizens, and are only available to long term residents who intend to pursue their post-secondary education at an in-state college or university. Eligibility for these grant programs is determined by a combination of financial need and academic achievement. As with all state supported financial aid for college, programs are subject to changes in legislation and availability of funds.
Student Specific Grants for Indiana Residents
Indiana has also developed a number of student specific grants. These programs address the needs of students from particular backgrounds, or caught in particular life circumstances. Eligibility for these programs is wholly determined on the basis financial need and the student's life experience.
The Child of Veteran and Public Safety Officer Supplemental Grant – This program provides tuition assistance to the dependent children and spouses of disable veterans, and to the children and spouses of National Guard personnel and public safety officers who have been killed in the line of duty. Eligibility for the program is determined by financial need. The grant pays up to 100% of the cost of tuition, less any other financial aid received, at an approved state college or university.
The Indiana National Guard Supplemental Grant – This grant pays up to 100% of tuition costs for eligible members of the Indiana Air and Army National Guard who are attending a participating state college or university. Award amounts are based on 30 credit hours of enrollment per academic year. Part-time students may be eligible to receive a partial award, adjusted to reflect the costs of their tuition. Applicants must be current members of the Indiana Air and Army National Guard, and must be on active drilling status.
Indiana continues to recognize the importance of a college education, and students in the Hoosier State have access to a wide range of financial aid programs to help them achieve their educational and professional goals. Resident students of Indiana should also refer to our section on Scholarships for Students in Indiana for more financial aid opportunities.
Minority Groups
Browse Grants
Academic
Government
More Educational Resources