Political Scholarships
Party-Specific College Money
No matter who or where you are, politics surround us. Every political party is constantly looking for the best constituents from every age and walk of life. As cultures change so do the marketing tools of these political parties to attract new members. To appeal to younger generations, politicians are getting more and more into the internet and social media as a way of advertising their agendas. Because every political party- Republicans, Democrats, Libertarians, the Green Party, etc.- have equal access to these online sources, many smaller parties are starting to take form and garnish more interest. One special way in which many political parties are getting younger generations interested is by offering scholarships.
This method of attracting new participants goes beyond the old routine of shaking hands and making empty promises. By offering something tangible- college scholarships- they are showing their dedication to the educational and political development of the future leaders of the United States.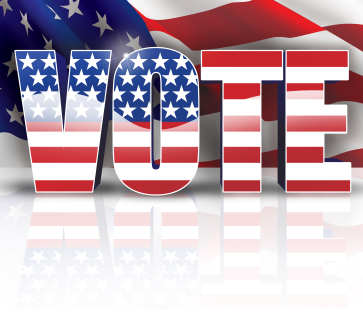 Green Money
One of the fastest growing parties in the U.S. is the Green Party. Established in Tasmania in 1972, the Green Party focuses on promoting environmental and peace issues. Even though they are a more prevalent force in other countries such as Canada, Norway, the Philippines, and Sweden, they are making huge strides in America. This is largely due to their attractiveness to younger generations. Their Four Pillars, or core beliefs of the party, are a dedication to ecology, grassroots democracy, non-violence, and social justice. They have local branches in cities all across the United State, and these chapters offer their own special scholarships.
The Los Angeles chapter of the Green Party offers the Petra Kelly Scholarship. Petra was the co-founder of the German Green Party in 1979. Throughout her career, she was a major leader in European environmental and peace movements. The Petra Scholarship goes to one student graduating from high school in the Los Angeles School District. This one-time award is for $500 and goes toward educational expenses that students will face upon going to college.
Libertarian Values
The Libertarian Party believes in a completely free market. Their Statement of Principles declares that every human has the sole authority over their own life and actions, insofar as that they do not intrude on any other person's rights. Even though they do not offer any explicit scholarships, one major focus of their platform is the Tuition Tax Credit Scholarship. This plan would allow taxpayers to use their tax dollars towards a scholarship so that less-fortunate children could attend college.
Young Republicans
One of the largest parties in America is the Republican Party. A free-market economy, national defense, and energy independence are just a few of the focal points of their platform. The Young Republicans are the campus-based arm of the party. This group is rather large and can be found at many colleges and universities throughout the country. For many, their positions on national defense and health care are controversial. By unwavering from their central beliefs, many view them as largely intolerant of certain groups of people. They strive to prove the critics wrong and offer many scholarship opportunities to less represented groups. For example, their National Pathfinder Scholarship offers a $2,500 scholarship to women seeking their undergraduate or master's degree
Young Democrats
The Democratic Party may just be the best when it comes to providing scholarships for students. they are huge advocates for higher education and show it in their actions, not just their words. They offer varies scholarship opportunities to students all over the nation. In Massachusetts, they present the John F. Kennedy Scholars Award. This gives one male and one female student a $1,500 scholarship to go towards expenses faced in college. Students must be a Massachusetts resident and have a GPA of at least 3.0 in order to be eligible for this award. In Indiana, they offer POWER Scholarships in each congressional district. This provides funding of $1,000 and $750 to two female students per district who want to advance their careers by getting a higher education.
Political Parties
Browse Scholarships
Resources
More Educational Resources